News
Scorpian's Katharine McPhee Engaged To Boyfriend David Foster Of Twice Her Age!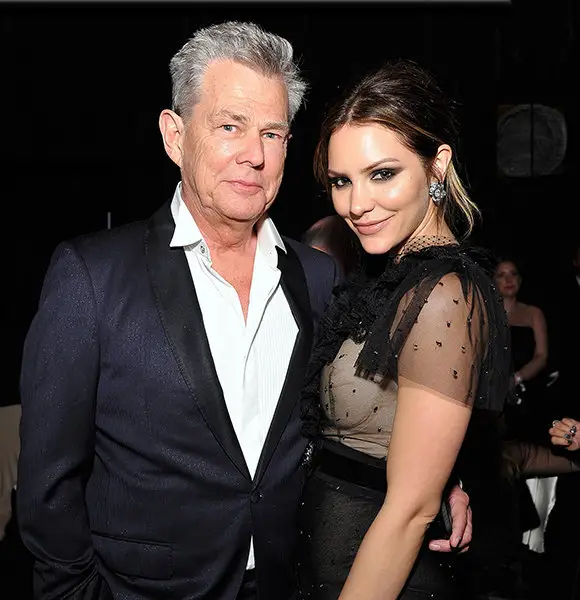 Scorpian's Katharine McPhee Engaged To Boyfriend David Foster Of Twice Her Age!
News
Katherine McPhee is finally engaged to her sugar daddy!
Confirming their engagement on 3 June 2018, the former "American Idol" contestant and David Foster has proved that age is just a number.
Set To Be Fifth Wife; Fiance Twice Her Age
Katherine McPhee, 34, and musician David Foster, 68, got engaged during a romantic getaway in Italy. David popped the question while the couple was at the top of a mountain in Anacapri. 
After the proposal, the Scorpion actress shared the news of her engagement on 3rd July via an Instagram post. Katherine also joked that David threatened to push her off the cliff if she refused to accept his proposal.
"He did it at the top of this mountain in Anacapri. Totally dark, only stars. Thankfully he didn't push me off the cliff. He said it was one or the other. And in the end he spared me."
The 34-year-old actress also shared a self-portrait in which she flaunted her massive diamond ring.
The couple first met in 2006 when David mentored her on love songs week in the fifth season of American Idol where Katherine was a participant. The dating rumors first sparked in May 2017 after the pair were spotted cuddling up with each other in Malibu.
Later, in September 2017, David's daughter Erin shared a picture of the two spending time in Los Angeles. However, the partners didn't come out exclusively as girlfriend-boyfriend before announcing their engagement.
Although the date of Katherine and David's wedding has not been disclosed, David's daughters Erin and Sara have already accepted McPhee as their step-mother. In an Instagram picture of the couple shared by David on 3rd July, Erin addressed Kath as "Mommy."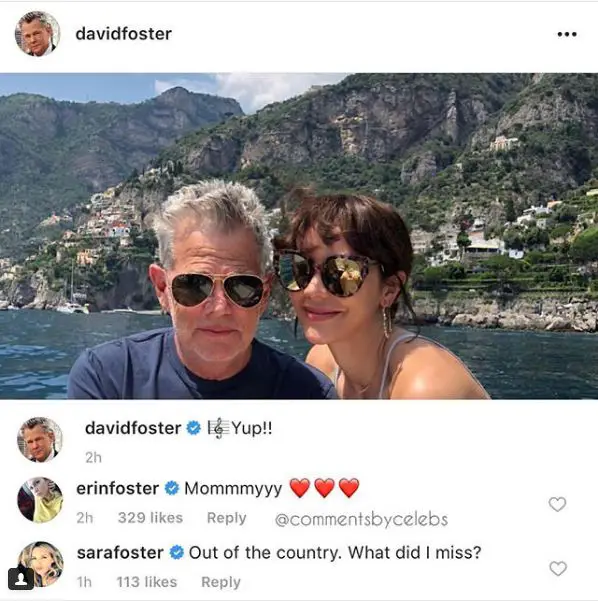 Katherine and David get engaged during a romantic vacation in Italy (Photo: David Foster's Instagram)
David, who is twice the age of Katherine, was previously married four times and even has five children from his former marriages. His most recent wedding was with Real Housewives of Beverly Hills actress Yolanda Hadid.
Whereas, the former American Idol contestant was also married once before, which makes the Canadian musician her second husband. She was previously married to her former representative Nick Cokas, who is 19 years older than her.
They remained as husband and wife for six years before separating in 2014. The pair split after Katherine was accused of cheating on her former husband with Smash director, Michael Morris. The couple officially got divorced in February 2016.