Trending
Lamar Odom Moves Into Rehab After Judge Signed The Divorce Papers With His Now Ex-Wife Khloé Kardashian
Lamar Odom Moves Into Rehab After Judge Signed The Divorce Papers With His Now Ex-Wife Khloé Kardashian. Just after the judge signed the three years divorce saga of the former NBA player Lamar Odom with his wife Khloe Kardashian, he has checked into the rehab in San Diego for 60 days ahead of his late son's birthday.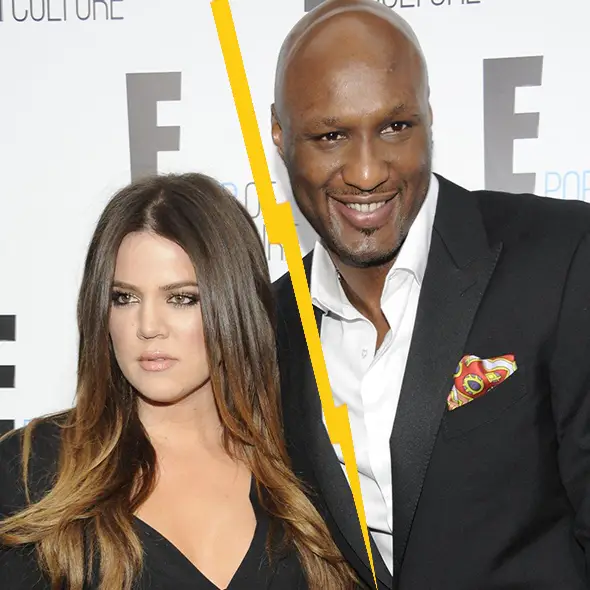 Just after the judge signed the three years divorce saga of the former NBA player Lamar Odom with his wife Khloe Kardashian, he has checked into the rehab in San Diego for 60 days ahead of his late son's birthday.
Days after the divorce finalization, Lamar Odom is now seeking for professional help. He will be in the rehabilitation program for 30-days. That facility is situated in San Diego, California near to family and friend of our 6ft 10-inch star.  A source exclusively told the US Weekly,
"He went to continue making sure he stays sober and on the right path. It was something he chose to do."
In that decision of Odom, Khloe also showed her support. A source said HollywoodLife.com;
"He told her about his plans, and at first she didn't believe him. She said actions speak louder than words. This is something she has been praying for for a long time, and she fully supports him and wants only the best for him. The entire Kardashian family is proud of Lamar."
According to the Insider, Odom "is doing all these for his kids" and so that he could "feel 100 percent again. He did not relapse, but felt like he wanted to get away and start fresh for the New Year."
Jayden who was born on December 15, 2015, and took his last breath the following year from SIDS, Odom feared that 'anniversary of his late son's birthday might lead him to verge' which showed him a way to rehab.
Jayden was the youngest son of Odom from his last relationship of 10 years with Lisa Morales with whom he shares two kids Destiny and Lamar Jr.
It seems like that is his New Year's resolution to come out clean and start fresh.  A source told E! News,
"He wanted to work on his mental and physical health for the next chapter of his life. He has not fallen off the wagon, but he understands the importance of maintaining his sobriety."
Now, that is something. Undoubtedly, it will be heartwarming to see our former player back in form.
Caption: Odom checks into Rehab after divorce with his wife.
If we recall the date, it was 2009, the reality star Khloe Kardashian got married to the former Lakers and Clippers player on September 2009 after dating for a month. It didn't take much time to tie their knot, but it took the whole lot of time when it came to divorce thing.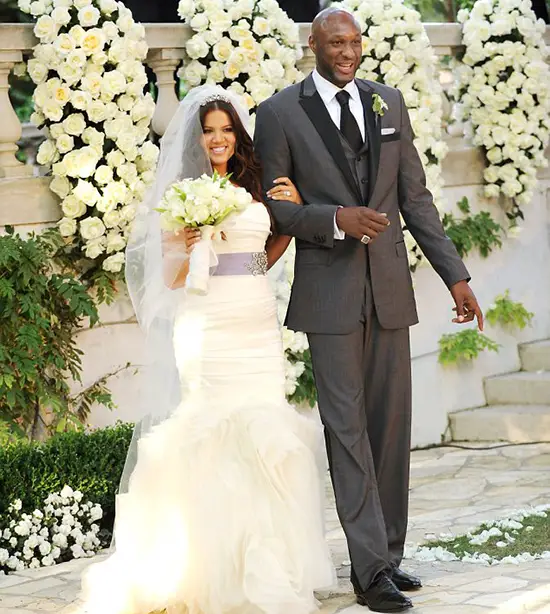 Caption: Odom and Khloe got married on September 2009 after dating for almost a month.
Photo Credit: dailymail.co.uk
After the surmise separation of months, Khloe filed for divorce on December 13, 2013. Both the parties signed the divorce in July 2015, but it took a lot of time to get the final decision by the judge.
Succeeding three months, Odom was found in a very critical situation. Almost fatal overdose in the Nevada Brothel led him unconscious for about days. That pathetic situation of Odom drove Khloe to withdraw the divorce.
In that matter, Khloe claimed that she did all those things just to make medical decisions of Odom. Soon after Odom got back from Lazarus, she refilled the divorce in May this year. 
According to the court documents, the two will be officially single on 17th of December without any spousal support. Also, their joint account from the Khlomar company is split in the middle. Khloe will be retaining her interest in DASH boutique and whereas Odom will be keeping his NBSA 401(k). Also, their marital home had already been sold and also Khloe will retain the Calabasas home where she currently resides.
"Lamar is out of her life completely. No animosity there - she still cares about him, she still wants him to be safe, but it's over."
It seems Khloe still wants her ex-husband to be safe and sound. And as they have completely moved on, there is still some amount of caring for each other.
Let's hope he will be moving on in his life as Khloe has moved on in her life. While Khloe already has started her life, with Cleveland Cavaliers Triston Thompson.
Caption: Romance is in the air between Khloe and Triston.
The womanizer Odom has been in relation with many hotties after splitting with Khloe. May this new year will bloom the flower of love and good health.