News
Lana Del Rey Ignites Romance And Dating Rumors After Getting Close With Possible Boyfriend G-Eazy
Talented singer Lana Del Ray is surrounded by romance rumors with rapper G-Eazy, as they were spotted getting cozy and 'making out' during the desert festival- Coachella music festival in Indio, California last week on April 15 and April 16.
As reported by Mirror, on April 23, 2017, Lana has a new boyfriend, G-Eazy, whom she is dating now. And romance is in the air for Lana and G-Eazy, as they are totally smitten with each other and were spotted 'making out' several times, from the the VIP area to the audience around Kendrick Lamar's set.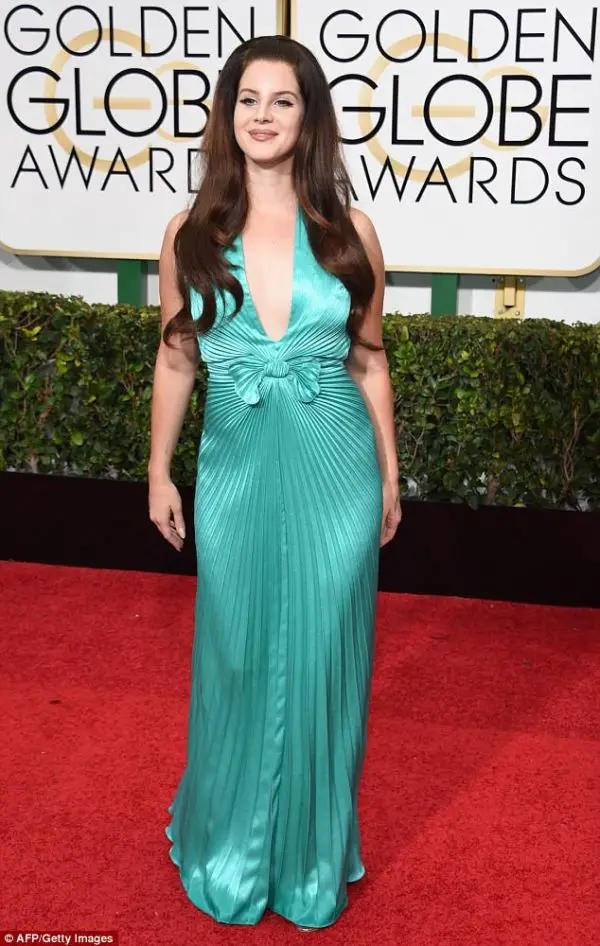 Caption: Lana Del Ray at Golden Globe Awards 2017 held at Beverly Hills, California.
Photo Credit: Daily Mail
Talking about the rumored romance between Lana and G-Eazy, a source to Mirror explained,
"They were together for the entire weekend.
Further, the source described Lana and G-Eazy's interaction with one another.
They barely left one ­another's sides and looked very lovey-dovey. They were kissing and whispering in each other's ears."
Moreover, talking about Lana and G-Eazy's new found love for each other, the source continued,
"It wasn't just the two of them – they had come with the same group of friends.But they looked pretty hot for one another. She was dancing the whole time during Kendrick's ­performance and he was ­actually watching her more than the stage."
Lana was previously iwas linked up with Francesco Carrozzini back in 2014, which Lana confirmed in June the same year. Their relationship did not work out, which was reported as well. And they were spotted arguing with each other at Lons Angels International Airport in January 2015 as well.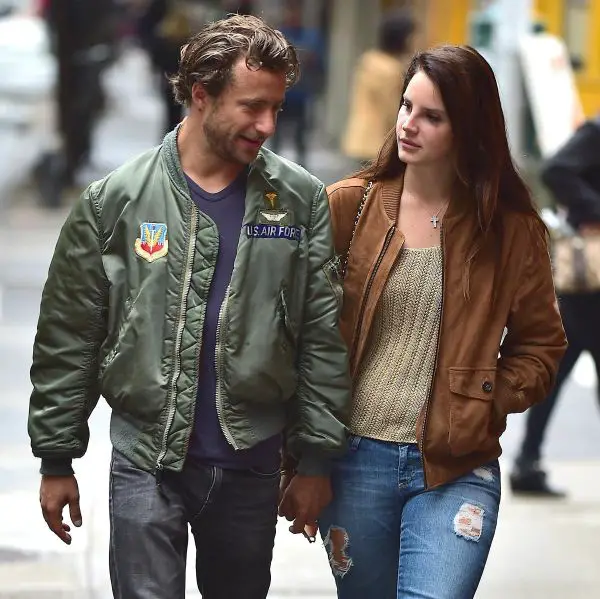 Caption: Lana Del Rey and Francesco Carrozzini captured at SoHo in October 2014.
Photo Credit: New York Daily News
A source revealed New York Daily about Lana's fight with Francesco January 2015.
'They were fighting at the Delta terminal at LAX Airport on Monday...Lana was completely in tears, crying her eyes out, and fighting with her boyfriend. 'They looked like they were having a big blow-up fight. Lana looked completely stressed out and upset.'
Lana suffered a split from her ex-boyfriend Francesco in late October 2015.
Keeping the past aside, Lana seems to have found love again. We hope she's finally found her true love!
Stay with us for more news on Lana Del Rey!