News
Linda Stouffer is Married! Talks More on Work Rather Than Husband and Family
News jobs are undoubtedly demanding.
With constant pressure to deliver up-to-date news and optimized views, media reporters have to be on the look-out for newsworthy leads - people, places, and happenings - 24 hours a day. 
One of the WSB media personality spends a lot of her time talking about the world. But, she has eventually learned to balance them both, thanks to her loving husband, who understands why his wife needs to talk more about work.
Linda Stoffer's Married Life
WSB anchor Linda Stouffer is married to husband, Mark Strassmann, who himself is a veteran correspondent with CBS. They are a perfect match for each other since they both understand the ups and downs of News Job.
Amazingly, the duo has managed to live a life together since their first meeting in 1993.
First Met
Texas native Linda Stoffer is married to CBS transportation correspondent, Mark Strassmann, whom she first met while reporting on the Branch Davidian Standoff in 1993 in Waco. 
Reminiscing her meeting with her future husband, Strofer has opened up. She said:  
We'll always have... Waco. 
I met my husband when we were both covering the awful Branch Davidian standoff in Waco, Texas. Different TV stations, same satellite truck. It was love. Here we are on our wedding day in San Antonio.
Linda Stoffer and Mark Strassman have been enjoying 25 years of blissful married life. They are proud parents of a daughter and a son, who are in college and middle school, respectively.
Few Social Media Posts
Husband Mark and Wife Linda have shared only a few Instagram posts, possibly owing to their hectic schedule.
However, the sporadic posts are sufficient to showcase that they are a loving, happy family. 
Caption: A throwback picture of Linda Stouffer's husband, Mark Strassmann, proudly showing off their children in his arms. Mark sure looks happy with his children. He is indeed a family man.
Caption: Linda is enjoying some precious moments with her children on Mother's Day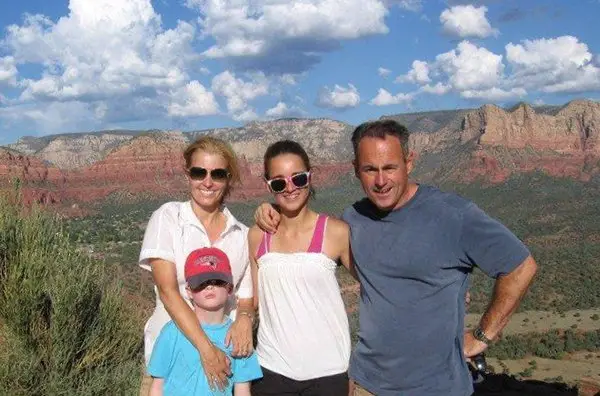 Caption: Wife Linda Stouffer and husband Mark Strassmann with their daughter and son. 
Photo credit: WSB-TV
In their free time, the married couple enjoys family hiking and excursions in the wilderness. They currently live in Georgia, Atlanta.
Linda Stouffer's Bio:
Cinnamon Linda Stouffer was born on Aug 5, 1970, in San Marcos, Texas. She studied at the University of the Incarnate World on a Phi Beta Kappa scholarship and graduated in 1992. 
In the same year, she joined KMOL-TV in San Antonio as a general assignment reporter. Later, the network promoted her from reporter to an anchor.
 In 1994, she moved to Miami to work for WSVN-TV as a general assignment reporter and weekend anchor.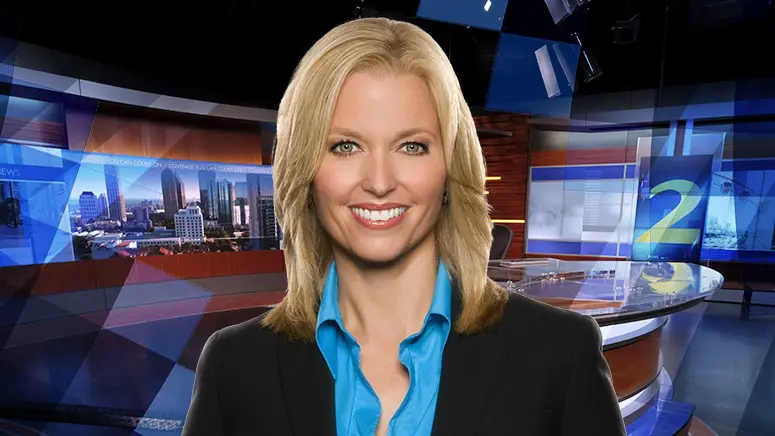 Caption: Linda Stouffer, Maxim's 9th sexiest TV news anchor, at work
Photo: wsbtv.com
In 1997, Stouffer joined CNN Atlanta and also changed her name to Linda Stouffer from Cinnamon Stouffer. She fulfilled the responsibility for about 12 years, covering some of the defining moments of our times such as 9-11, the wars in Iraq and Afghanistan, the capture of Saddam Hussein, presidential elections, and hurricanes Katrina and Rita. 
In 2008, Linda left CNN as Headline News anchor to work at WSB-TV.
The Emmy award-winning reporter currently anchors Channel 2 Action News at WSB-TV from 4:30 a.m. to 7 a.m. She also files stories for Channel 2 Action News at 4, 5 and 6 during the week.
High School Celebrity
She hasn't disclosed her net worth and salary yet. But we do know that she was a celebrity during her high school.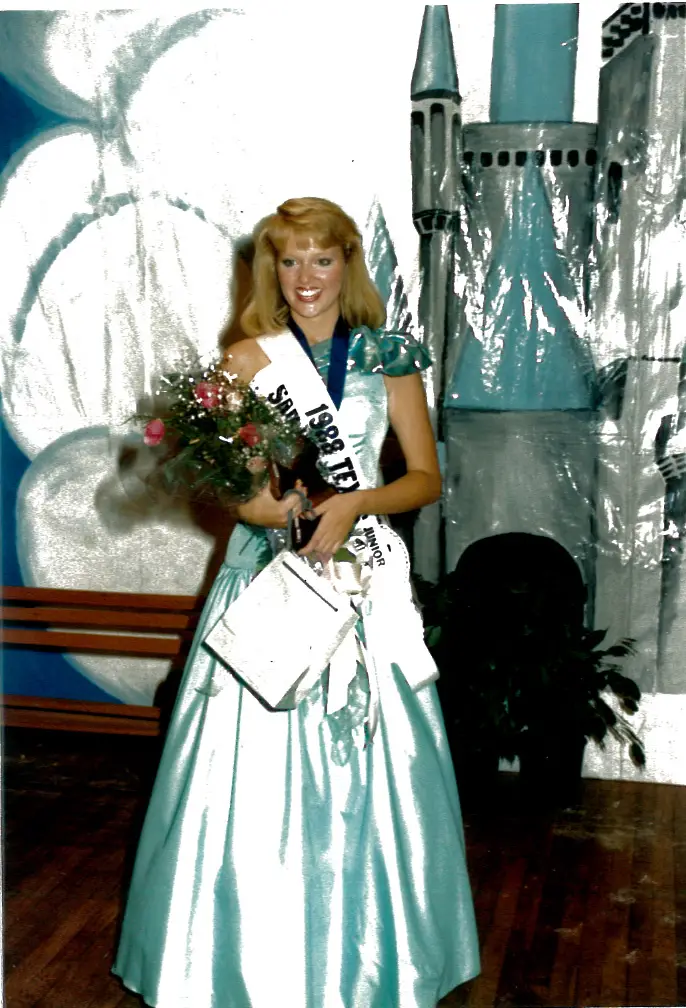 Caption: Linda Stouffer crowned Junior Miss
Photo credit: WSB-TV
Here is what she had to say about it:
I was Texas Junior Miss in high school. I got so much in cash and scholarship money, it slashed my parents' college costs. Plus, I learned how to REALLY stand up straight and smile under pressure. 
In addition, Stouffer has also been engaged in volunteer works with SafePath Children's Advocacy, CureSearch for Children's Cancer, March of Dimes, and local education groups and schools.
Husband Mark
Linda's husband, Mark Strassman is a veteran reporter. He started his career as an associate producer at WCVB-TV in Boston in 1980. He is currently CBS transportation correspondent.
Strassman enjoys around 20 journalism awards including Emmy Awards. Fans know him for his critical reporting on some of the historical events at home and abroad, including the heartbreaking story of the Cuban boy "Elian Gonzalez."