Trending
Married Lisa Vanderpump & Husband Stroll Amid RHOBH Exit Rumors
Lisa Vanderpump dismissed the RHOBH exit rumors as she freely strolled around with her husband!......The original star of Real Housewives of Beverly Hills, Lisa turned on her story as she rejected the rumors of her RHOBH exit......The speculations had earlier claimed that she would be leaving the show after the ninth season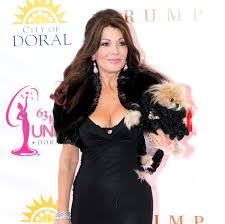 Together, with her husband, Lisa Vanderpump makes a "walk", the reality star dismisses the RHOBH exit "Talk!"  
The original star of Real Housewives of Beverly Hills, Lisa turned on her story as she rejected the rumors of her RHOBH exit. The speculations had earlier claimed that she would be leaving the show after the ninth season and the E! News even covered an exclusive story on 14 November 2018 regarding her exit from the show.
After the outlet confirmed that the show's upcoming ninth season will more likely to be Lisa's last show, the news started to create a fuss.
Lisa, who owns two restaurants in West Hollywood, addressed the rumors about her departure via a tweet on 14 November 2018. She questioned the authenticity of the source and mentioned that any information received from a third party was not to be taken seriously.
"If you hear it from me…It has to be true. Until then, not so much."
While her disappearance in the show's shoot has been fueling the rumors, she is encouraging her followers to focus on the important things right now.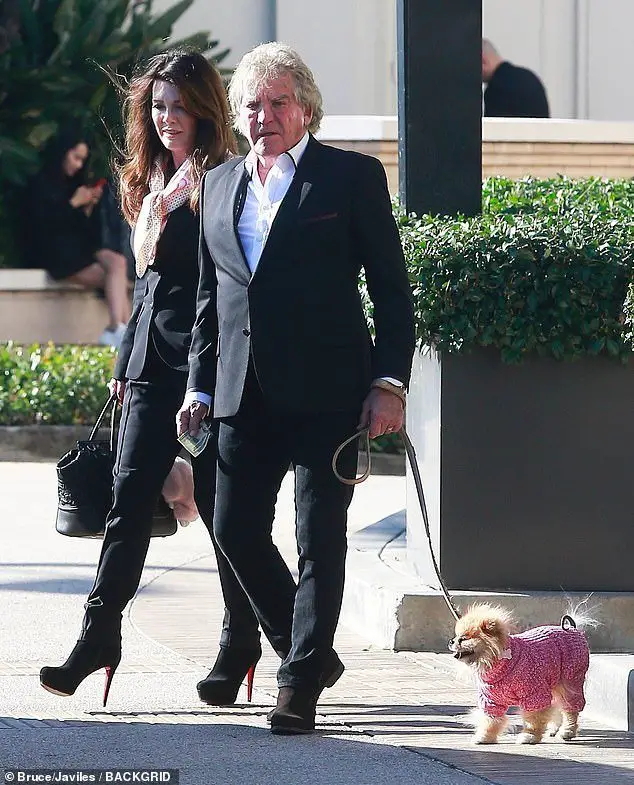 Lisa Vanderpump with husband Ken Todd and pet-dog Giggy on 26 November 2018 (Photo: dailymail.co.uk)
During the third annual 'Vanderpump Dog Foundation Gala' on 15 November 2018, the British restaurateur addressed the rumors claiming she is still in the show. She said,
"I am in the show. I have not quit. And if I did quit, it wouldn't just be kind of a leaked story.
The London native has been with the franchise since it was premiered in 2010. She has claimed her loyalty to the production company and the network even suggesting that if she wanted to leave the show, it would be a public exit. 
Lisa, age 58, further added that it was indeed a difficult season and she had also been through a challenging year.
"But it has been a difficult season. But it's been a difficult year for me personally, and the season was very challenging. So, I'm in a lot of it, but there are some parts I skip, and I think people have seen that."
Moreover, after she ended the rumors about her departure from the show, the reality star made a public appearance with her husband Ken and dog Giggy on 26 November 2018.
Lisa Vanderpump had got married to Kenneth Todd on 28 August 1982, after six weeks of their first encounter. She shares two children with her husband; a daughter named Pandora Vanderpump and an adopted son, Max Todd.
Even with their eye-catching married life which has lasted more than 36 years, she has confessed to leaving her husband if she finds a new man, George Clooney.