News
Love is in the Air! Actor Joel Edgerton is Dating Fabolous Model Dayana Reeves!
Joel Edgerton, a forty-two-year-old actor and filmmaker, is dating French model Dayana Reeves.They were spotted first attending a Cannes Film Festival premiere together for the opening of his film during May of this year after recently breaking up with his fiancée, Alexis Blake in March.
The newly couple were first seen on a date together, attending the premiere and both are rumored to be still dating after the festival ended. Joel still takes pictures of Dayana and himself once in a while with other celebrities. A source to Confidential said,
"It's not super serious because Joel travels a bit for work, but there is definitely something going on between them."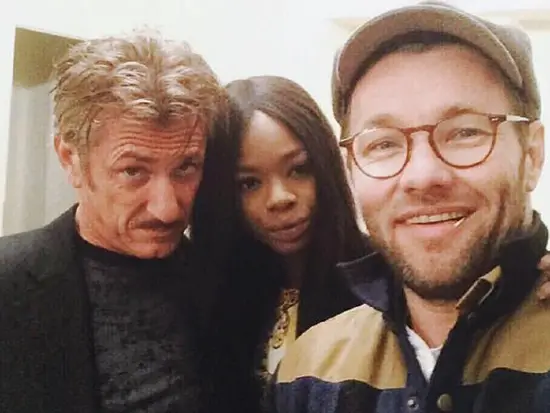 Caption: Joel Edgerton(right), Dayana Reeve(middle) with movie celebrity, Sean Penn (Left) taking a picture together on December 23.
Photo Credit: dailymail.co.uk
Seen on multiple pictures of them side by side, Joel is wearing a tuxedo beside the French model Dayana Reeves with a stunningly long, one strap over the shoulder dress to bottom, their appearance is stunning as they get ready to attend the Cannes Film Festival together.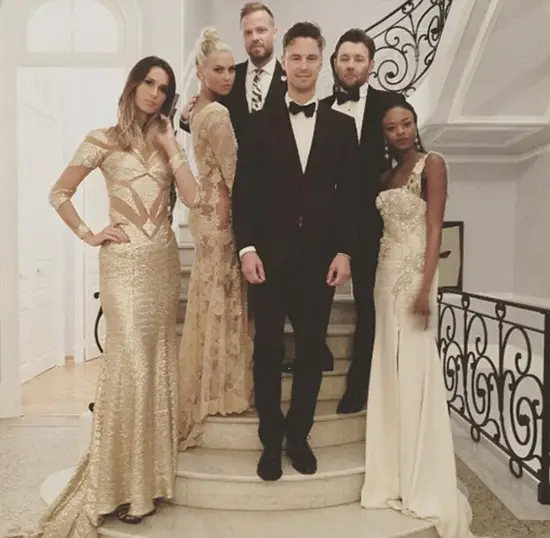 Caption: Joel Edgerton(back right) with Dayana on this left go as a date for the Cannes Film Festival.
Photo Credit: dailymail.co.uk
Is Joel Edgerton planning to grow long term relationship with Dayana or is this just a fling as a rebound girlfriend, to get over his ex-fiancée, Alexis?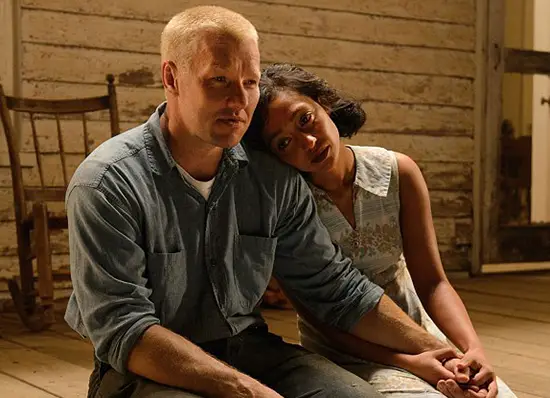 Caption: Alexis Blakein and Joel Edgerton holding hands on set during a movie scene of "Loving" (2016)
Picture Credit: dailymail.co.uk
He recently broke up with his fiancée, Alexis Blakein, a Balinese fashion designer, who also co-starred in his movie "Loving." On October of this year when interviewed and asked by GQ Australia regarding his break up with her, he mentioned,
"I made a decision that I was just going to work my a*** off. To be honest, I haven't changed that thought. I'm seriously married to work,"
Joel and Alexis first met in 2012 and only went public about their relationship in the red carpet during another promotional world tours for the movie "The Great Gatsby" in 2013.
Joel stated 'he was too much of a workaholic to continue his marriage, of course, Joel and Alexis broke up, and he is now chasing a French model's tail with rumors speculating their involvement together.' Their relationship may or may not be a serious, only time will tell if they are ready for marriage.