Trending
Makes It Work! Mark Wright And Actress Wife Michelle Keegan Celebrate Second Wedding Anniversary On An Island
Makes It Work! Mark Wright And Actress Wife Michelle Keegan Celebrate Second Wedding Anniversary On An Island Mark Wright celebrated second marriage anniversary with his actress wife Michelle Keegan in Tenerife as reported on May 24, 2016. Amidst the busy schedule, the couple took out time and enjoyed quality time while tasting wine and cheese in the Isle of Fernando on May 21, 2017, a few days ahead of the marriage anniversary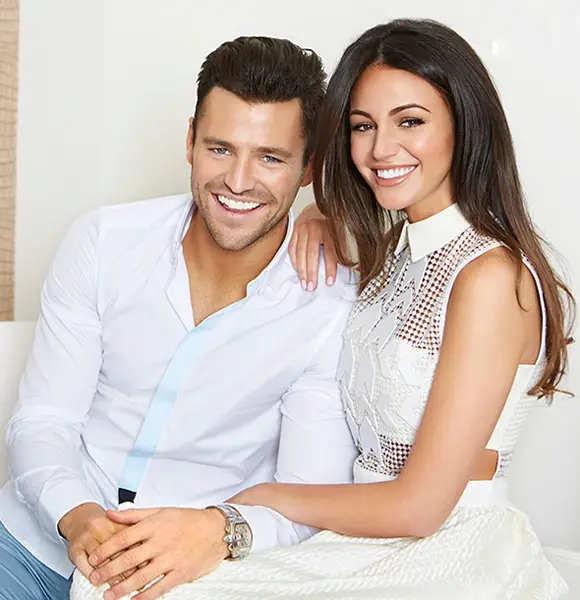 Mark Wright celebrated their second marriage anniversary with his actress wife Michelle Keegan in Tenerife as reported on May 24, 2016.
Amidst the busy schedule, the couple took out time and enjoyed the quality time while tasting wine and cheese in the Isle of Fernando on May 21, 2017, a few days ahead of the marriage anniversary. Moreover, they shared the lovely day with their fans through social media platforms.
Moreover, Michelle shared the picture of the couple sharing a kiss through an Instagram post in May 2017 with a caption,
"Happy Anniversary to my ?? ... 24.05.2015..."
Mark Wright was busy shooting around South Africa and Asia. Talking about his long-distance relationship with his wife Michelle in an interview on May 27, 2017, he said,
"I've just come back from being with her and it was absolutely amazing. We had the best time."
Moreover, Mark added,
"She is going to be in South Africa on and off until next year and I'm going to be in Los Angeles so we are making sure we see each other once a month. When we do see each other it is really special, although when I visit her on set she does have to work."
Furthermore, Mark continued,
"But just hanging out together and being with each other is great. She really is the most incredible woman, I love her so much. We just make it work."
In the anniversary month, May 2017, Michelle was busy shooting the scenes of the series Our Girl in the Himalayan nation in Nepal. And she shared that Nepal was an eye-opening experience and has given an entirely different perspective via an Instagram post on May 2017.
Mike and Michelle started dating from December 2010, and soon they got engaged. And eventually, Mike and Michelle exchanged wedding vows and got married on May 24, 2015,  a Tudor mansion in Suffolk. Mike remembers the marriage as the most nerve-wracking moments of his life through Instagram on July 16, 2015.
The couple has achieved the milestone of the second anniversary and hopes that they celebrate it together every year and even the family extends and showed by happiness in the years to come!