News
Becoming Parents! Maryse Is Pregnant - Husband, The Miz Announces On WWE Arena
The "IT" couple is expecting the "IT" child.
WWE Diva Maryse Mizanin and her husband and current Intercontinental Champion Mike "The Miz" MIzanin are expecting a child and are en route to becoming parents for the first time.
The AWESOME announcement was made during the September 11 broadcast of Monday Night Raw, when the A-Lister took over the mic and shared the news of the ever so beautiful Maryse being pregnant during a segment of The MizTV.
Caption: The Miz and Maryse announce they are expecting their first child.
Published on Sep 11, 2017
The auspicious segment was interrupted abruptly by the guest on The MizTV Enzo Amore, who then challenged the Intercontinental Champion to a match after a heated verbal exchange; a match which Amore won via disqualification after he enraged The Miz when he asked their unborn child, "Who Is Your Daddy?'
That statement led The MIz and his Miztourage to attack Amore, which ended with a decisive "Skull Crushing Finale;" a move which has won The Miz several championships in his career.
The Miz and Maryse got married in the Bahamas in 2014; since then, they have been a formidable couple both on and off the WWE scripts.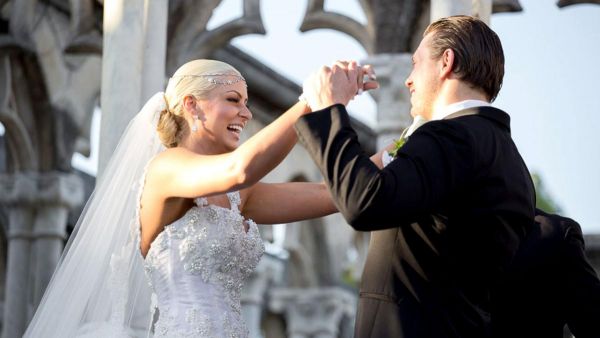 Caption: Mike "The Miz" Mizanin and Maryse got married back in 2014.
Photo Credit: wwe.com
The marriage between The Miz and Maryse became a focal point of their on-screen dynamic and storyline when Maryse returned to the WWE programming in April last year, jumping the barricade to slap Zack Ryder's father while Zach was wrestling Maryse's husband, The Miz, for the prestigious Intercontinental Championship.
Caption: Maryse returns to WWE.
Published on Apr 4, 2016
The "IT" couple's relationship also became a major part of "Total Divas," when the pair joined the cast of the E show during its sixth season.
Caption: The Miz and Neville test Maryse's eyesight: Total Divas.
Published on Apr 19, 2017
The couple has had their share of trust issues, which the A-Lister himself admitted after Maryse bought a house without him knowing about it.
But they are still strong, and a matter of concern which The Miz could have to deal with is the lack of support and help Maryse has been providing him in terms of getting an edge over his opponents once Maryse is out on her maternity leave. Will the Miztourage still be in tow till then?
Stay with us for the emerging updates on the developing story!