News
Matthew Gilmour, Age 27 Expecting Baby Sibling For Two Children With Wife; Elizabeth Smart Pregnant
New addition to the Gilmour family as Matthew Gilmour expects her third child's arrival!
Matthew Gilmour and his wife, Elizabeth Smart are set to be parents for the third time. Elizabeth took to Instagram to share the news of her pregnancy on 25 June 2017. Marking her delivery date in November 2018, she shared an ultrasound image of the upcoming baby but without revealing the gender of the child.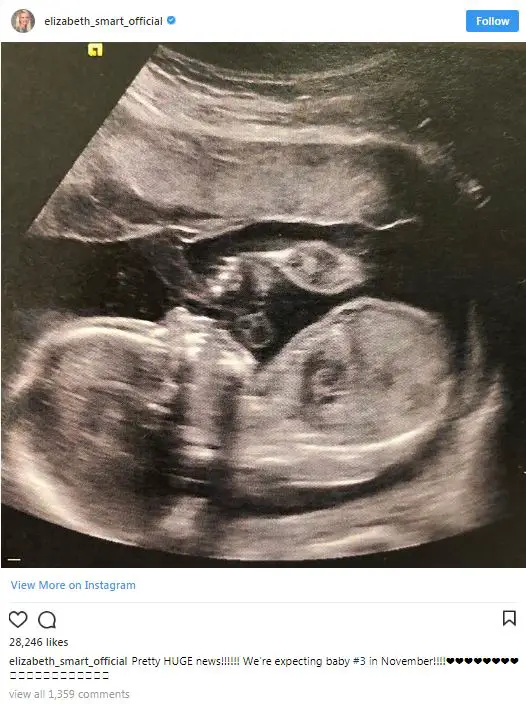 Matthew Gilmour and wife Elizabeth Smart are set to welcome a third child in November 2018 (Photo: Elizabeth Smart's Instagram)
Earlier in November 2017, Elizabeth had mentioned to People that family was the most important thing in her life.
"My children have brought so much happiness and joy. To me, they're the very definition of love"
The couple got married on 18 February 2012 in a closed wedding attended only by family at the north shore of Oahu in Hawaii. They already have two children, three-year-old daughter Chloe and 14-month-old son James from their marriage, so the arrival of a third one will be the addition of another sibling for them.
Matthew and Elizabeth's first child Chloe was born in February 2015, whereas, James was delivered in April 2017.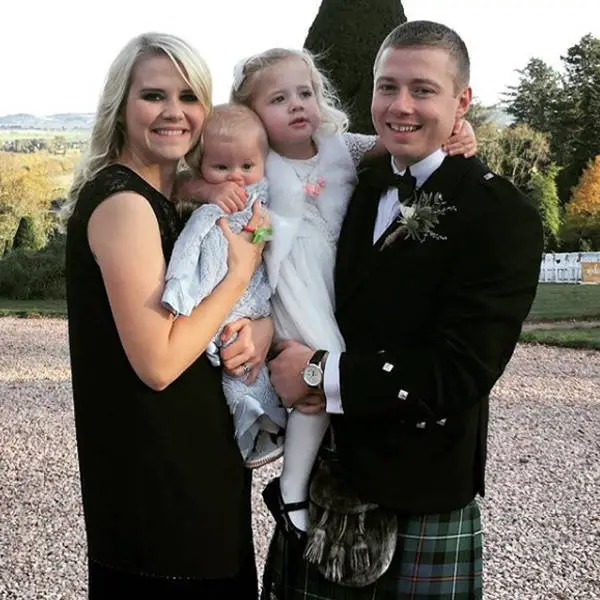 Matthew Gilmour and wife Elizabeth with their two children Chloe and James (Photo: Elizabeth Smart's Instagram)
Matthew, a native of Scotland, had first met Elizabeth in Paris; one year before their wedding, while both of them were working on a Mormon Mission Trip. The two followed one year of dating for a year before getting married in 2012.
Matthew, age 27, is the son of two Scottish music teachers; whereas, his wife Elizabeth is the daughter of a real estate developer and a homemaker.
Elizabeth, 30, was kidnapped from her Salt Lake City home at the age of 14 in June 2002. Her captors Brian David Mitchell and his wife Wanda Barzee held Elizabeth for nine months during which she was raped continuously and even got married to Brian in a weird ceremony. She was rescued in 2013 after nine months in captivity when a biker identified her at a diner located 18 miles away from Elizabeth's home. 
Brian was found guilty of kidnapping and sexual assault and was sentenced to life imprisonment in 2011. Barzee was also found guilty for kidnapping and sent to 15 years in a Texas federal prison hospital.
As for Elizabeth, she works as an author, child safety activist, public speaker and even established a charity foundation called Elizabeth Smart Foundation.