News
Mike Greenberg set to Exit "Mike & Mike" Radio Show for his New ESPN TV Program!
ESPN's Mike and Mike radio show host, Mike Greenberg is leaving his 19 years partnership with co-host and former NFL defensive lineman, Mike Golic. Taking up a stand-alone job instead for a new T.V program by ESPN with no word yet on when Mike is to leave the show.
An end of an era, with the 19 years partnership, the forty-nine-year-old Mike Greenberg is set on another path, on screen T.V program without his long-time co-host Mike Golic. According to Sports Illustrated, Richard Richard Deitsch, Mike and Mike radio show is moving from radio to television show taking Greenberg along. There are likely replacements for Greenberg's with Trey Wingo as a successor on the radio side and Mike Golic's son, Mike Golic Jr to also be a part of the show.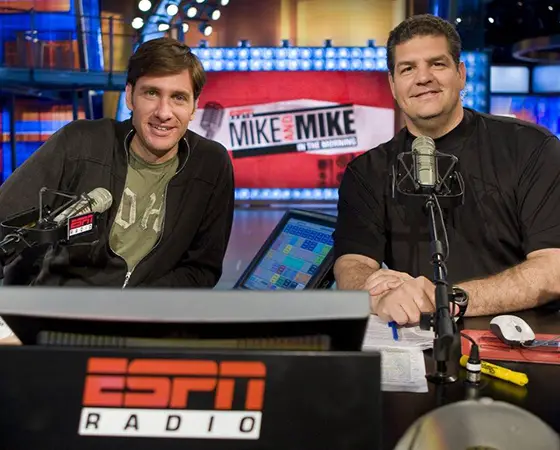 Caption: Mike Greenberg(Left) and Mike Golic(Right) together in their radio show together in Mike And Mike on January 12, 2017.
Picture Credit: nydailynews.com
There has been no information given yet on when the new T.V program for Greenberg will begin, but Sports Illustrated has reported that the change will be very soon. When asked for a comment on the changes made on Mike & Mike, Greenberg declined to answer.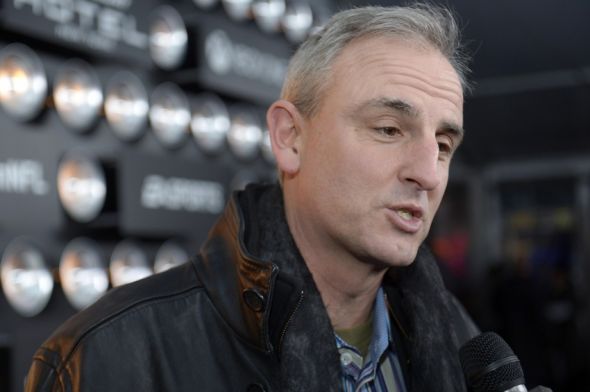 Caption: Trey Wingo to replace Mike Greenberg in the future.
Picture Credit: fansided.com
October in 1998 was when they began their journey together as radio co-host, Mike & Mike. When Greenberg first started his job on the radio, he did not see it going any further than a week and was not even meant to audition for the job, but the two had clicked. He was also married to his wife, Stacy Greenberg, a year before joining the radio show and lives in Westport, Connecticut and has two children, sixteen-year-old Nicole and fourteen-year-old Stephen.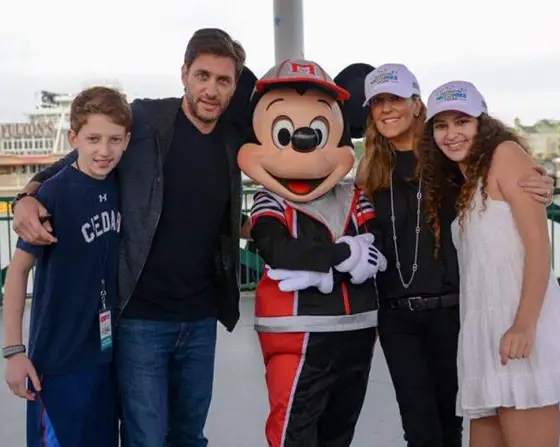 Caption: The Greenbergs together on holiday together in Disney world
Picture Credit: heavy.com
The new show is likely to be based in New York and after Greenberg confirmed by recently signing a contract extension with ESPN that is to be worth $6.5 million a year. The ESPN radio still airs at 6-10 a.m. and Greenberg will be looking ahead to a brighter future.