Trending
Model cum Actress Lydia Hearst's Wedding: Married to her TV Host Husband Chris Hardwick
It's autumn, a time you don't really see a lot of weddings but still a celebrity couple has decided to tie the knot. It is none other than the beautiful Lydia Hearst who is getting married to Chris Hardwick. They got married on August 10 in a Walking-Dead themed wedding in Pasadena.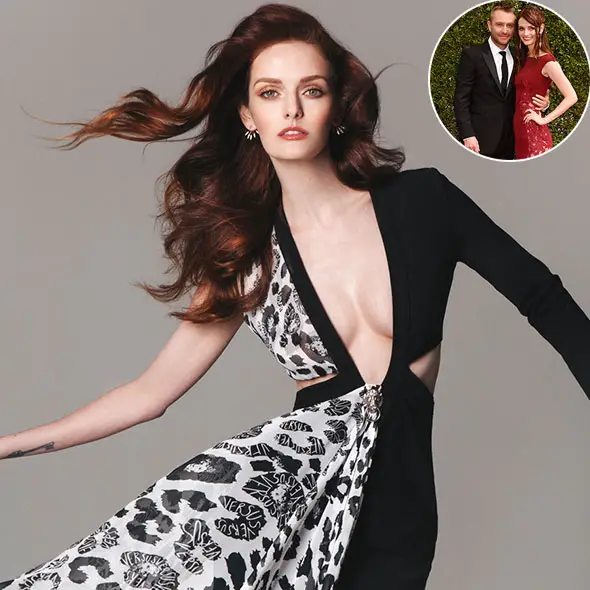 Model and Actress Lydia Hearst and TV Host Chris Hardwick got married on 10th of August at the luxury resort, 'The Langham Huntington' in Pasadena, CA.
Caption: Chris Hardwick and Lydia Hearst are married
Source: etonline.com
The couple got married on August 10 in a Walking-Dead themed wedding in Pasadena in front of somewhat 450 guests that attended their wedding. The guest list included names like Nathan Fillion, Yvette Nicole Brown, and Tyler Shields with Michelle Trachtenberg, Hearst's good friend served as a bridesmaid.
Hearst, 31 walked down the aisle Christian Siriano gown and complimented the look with a pavé crystal Stuart Weitzman shoes while hubby, Hardwick, 44 sported a custom made dark navy Prada tuxedo.
The couple looked just perfect together but it was Hearst who stole the show looking close to a real life princess.
Maybe this is the reason why Hardwick couldn't wait until the ceremony. He posted a picture of them sharing a kiss before the ceremony captioning it with the excuse of "Wedding Rehearsals".
Hearst had also expressed her love for Hardwick through an Instagram post. She appears to be reenacting the 'poison apple' scene of snow white, captioning the image with "I'm so lucky to have found my Prince Charming".
The couple had openly announced them being engaged last September after the 2015 Creative Emmy Awards. Hardwick had won an Emmy for the 'Best Creative Achievement' but it turns out that it wasn't even the highlight of his evening as he later posted this picture on Instagram that revealed his biggest win that night was not the Emmy but his fiancee, Lydia.
It was then followed by his now wife's Twitter post expressing how happy she was after Harwick's Bold choice.
He elaborated how he tricked Hearst into a hotel room filled with wildflower bouquets and purple rose petals covering the floor. There he got to his knee to take out a candy ring (The real one being in NY awaiting her finger measurements) and pop the question.
Caption: Chris Hardwick explains his engagement in 'The Tonight Show with Jimmy Falon.'
Let us hope that the couple experiences a strong and cheerful marital life in the years to come.