News
Musician Zac Hanson Welcomed Fourth Child With Wife of Ten Years: Classic Name for Baby Girl
The Hanson drummer Zac Hanson has welcomed his fourth child with his wife, Kate Hanson. Kate gave birth to their fourth kid on Saturday, 6th August 2016.
Thirty-year-old Hanson effused the news about the birth of the baby girl to PEOPLE on August  9th. He said-
'We are overjoyed to share the arrival of Mary Lucille Diana Hanson'
The father of four, Zac added- "It is such an inspiration to meet her and to imagine all of the adventures we will take together as a family of six."
Mary Lucille Diana Hanson was born in Hanson's hometown of Tulsa. Mary weighed in at 8 lbs., 4 oz.
The youngest Grammy-nominated songwriter, Zac Hanson married his long-time girlfriend, Kate Tucker in the year 2006. And in the year 2008, they first gave birth to John Ira Shepherd, whereas daughter Junia Rose Ruth in 2011, and son George Abraham in 2014.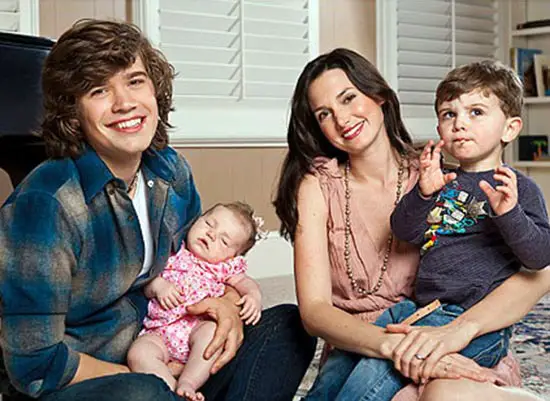 Caption: Zac Hanson with his wife Kate Hanson and children John Ira Shepherd (2008) and Junia Rose Ruth (2011)
Source: dailymail.co.uk
Well, there have been congratulations and well-wishes all around for Zac Hanson and his wife, Kate Hanson. Here are some of the responses brought up by the birth of the newborn baby and her classic name.