News
NBC's New Show 'World of Dance' To See J-Lo's Swing And Host Jenna Dewan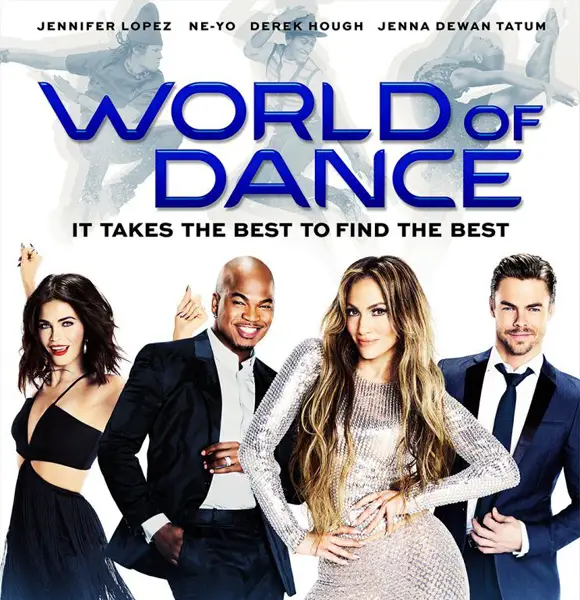 NBC's New Show 'World of Dance' To See J-Lo's Swing And Host Jenna Dewan
News
NBC's new show, a dance competition series "World of Dance," which features performers and styles from around the globe is all set to premiere on Tuesday, May 30, 10 p.m in partnership with preeminent global dance brand World of Dance. It is a platform to showcase the talents of the participants which also provides an opportunity receive a grand prize of $1 million.
The dancing competition futures an amazing and talented judging team which includes Singer-dancer-actress Jenifer Lopez (who is also an executive producer of the competition series), host/mentor Jenna Dewan-Tatum, singer-songwriter-dancer Ne-Yo and Dancing With the Stars six-time champ, Derek Hough.
Remembering her past when there was the least chance for the dancers, Jenifer said-:
"I remember my days of dancing and having pizza, only a slice (to last) all day, and going to dance classes and trying to make an audition. It's a hard life. This is about creating opportunities for people."
Talking about the show, Derek Hough added-
"We have flamenco dancers, salsa groups, contemporary, tap. The variety you're going to get from this is unlike any other show out there."
Caption: World of Dance - Welcome to World of Dance! (Promo) with Judges J-Lo, Derek Hough and NE-YO and host Jenna Dewan-Tatum.
The contestants from all over the world are brought together to compete in epic battles of precision, artistry, and athleticism. The solo participant dancers will also compete against duos and crews.
According to World of Dance-
"Handpicked from qualifying events around the nation and thousands of online submissions, competitors are divided into three divisions: Junior (any size act, 17 years old and under), Upper (groups of 1-4, 18 and older) and Team (groups of 5+, 18 and older)."
Caption: World of Dance starring "YOU!" alongside World of Dance's Jennifer Lopez, NE-YO, Derek Hough and Jenna Dewan-Tatum.
The dancing show consists of five rounds; The Qualifiers, Duels, The Cut, Divisional Finals and the Grand Final and the contestants will showcase their talents in their categories for four elimination rounds.
The contestants who will survive each elimination round will compete against each other for the title and the grand prize of the dancing series.