News
Noel Neill, First On-Screen Lois Lane, Dead at 95 Following Extensive Illness
Noel Darleen Neill, who rose to fame by portraying the character of Lois Lane in the film serials Superman, is no more with us!!
The passing away of Noel Neill at her home in Tuscon, Arizona, on Sunday left the entire world mourning at what has been an incredible journey of the renowned actress who was the maestro of sensitive acting. The news came to the light after being confirmed by her biographer Larry Ward through Editor Jim Nolt's Facebook account. She has long been battling with series of illness and was running in her 95th year as she breathed her last.
She was having health issues: Illness?
The origin of her health issue dates back to July 23, 2010, when Neill dealt with a staggering fall in Tucson, Arizona and broke her hip. It was aggravated in days to come and was followed by extended illness. The news about her death has saddened most of us. She was a real gem which was too precious to lose. 
Rest in Peace Noel Neill !!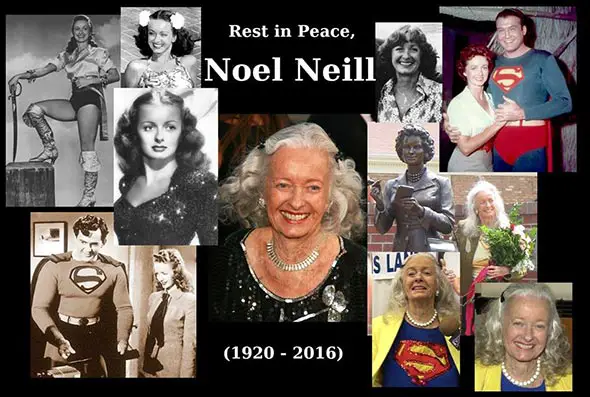 Caption: A collage created by one of her fans.
Source: Facebook.com
When in Good Health, she achieved a lot :
Neill was born on November 25, 1920, in Minneapolis, Minnesota. Her father, David Holland Neill, was a journalist whereas her mother, Lavere Gorsboth, was a dancer on the stage. She was livelier since her initial days: she danced, sang and even played the banjo. 
Caption: Noel Neill as Lois Lane on The Adventures of Superman
Can't believe "The Superman's Lois Lane" is dead:
By the time she stepped into her teenage, she was already one of the most photogenic models in the town. She would rise to prominence when she landed the role of Lois Lane in Superman (1948) and Atom Man vs. Superman (1950). She had appeared in diverse productions of the Superman franchise often portraying the role of the parent or relative of leading characters. The Superman franchise includes Superman feature film (1978), TV series Superboy, a 1980s tv series and Lois & Clark: The New Adventures of Superman, the 1990s primetime drama and the 2006 film Superman Returns.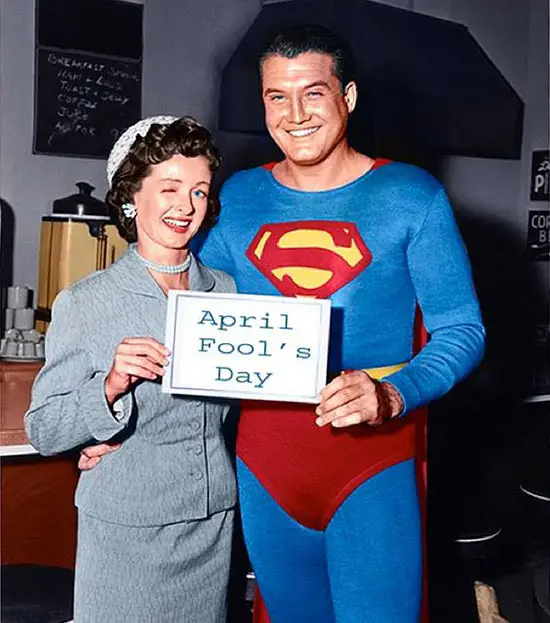 Caption: Noel Neill & George Reeves
Source: s-media-cache.com
Noel Neill was one of the most prolific actors and deservingly bagged a Golden Boot Award for her work in Western films in 2004. She was a generous actor with legendary stamina. Her hard work and dedication have earned her millions of fans, followers, and well-wishers.
"Fame has never been an issue for me. I can honestly say that I have never, ever had any unpleasant encounters with fans or autograph collectors. I guess I just attract the mature, respectful fan."-Noel Neill
Farewell to Noel Darleen Neill by her fans and well-wishers: