Trending
Peta Murgatroyd Gave Birth To A Baby Boy But Only Took About 2 Weeks Break Before Hitting Gym Again
Australian professional Latin dancer Peta Murgatroyd after giving birth to son Shai Aleksander on January 4 hits the gym.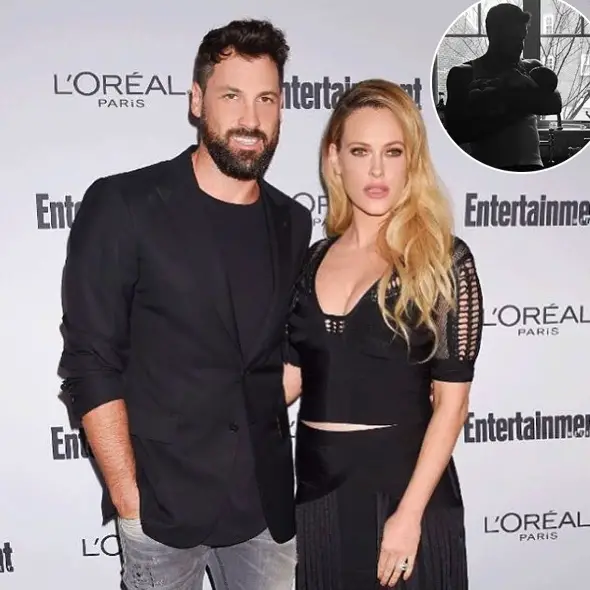 Australian professional Latin dancer Peta Murgatroyd after giving birth to son Shai Aleksander on January 4 hits the gym.
After 17 days of delivery, Peta Murgatroyd is working out in gym her Instagram says it all which she posted on Saturday. She showed off her post-baby body after two days of work out which she captioned "Love thy self."
The 30 years old dancer, who said hello to her first child with fiancé Maksim Chmerkovskiy dashed off a lengthy caption which went on explaining the reason behind her workout.
The "Dancing with the Stars" pro divulged,
"Love thy self ? #Day17 postpartum. I think I'm doing OK....and I'm actually fine with the rate at which my body is shrinking back,"
The pro dancer proclaimed,
"After 2 days back at the gym I'm feeling like the old Peta again. I definitely don't have my 6 pack, and I still have excess skin and rolls on my belly, however I feel good. After all, slow and steady wins the race!"
Though Peta cannot jump and run miles yet, 17 days Postpartum body got back to work out for own sanity, Peta wrote,
"I knew I needed to get back into the gym for my own sanity, but I also remind myself (as does Maks ????) that I still need to take it easy. I cannot jump yet and still can't run a mile, but the exercises I've planned out are a good start. Honestly, the hardest part for me is getting my core strength back."
It seems like she is not following the actual diet pattern and is emphasizing more in work out. The blonde star mentioned that she couldn't do one sit-up on her first day of post-baby but can do more than 70 now. She wrote,
"Day 1 I couldn't do a sit-up, here's day 17 and I'm doing 70+ ????????????????????????"
Peta Murgatroyd further wrote addressing ladies,
"Ladies, we all have to start somewhere...being an athlete I pride myself on having a lean, strong physique, so believe me this has been a challenge to work through, but as long as you have a loving support network around you, you will be fine ? #theresnothinglikehardwork," 
She previously shared her eight days post birth body.
She also didn't miss a chance to share a picture of Maksim showing a glimpse of son Shai saying their love for their child is an eternity.
The New-Zealand born Australian-raised dancer started dating her Dancing with the Stars pro Maksim, in 2012. The two revived their love and during their performance in Sway: A Dance Trilogy in Florida where Maksim proposed Peta. After six months, they shared the news of the arrival of new member in the family. Their wait ended on January 4.
Shai Aleksander Chmerkovskiy
01/04/17 5:34am — Maksim Chmerkovskiy (@MaksimC) January 4, 2017
We would like to congratulate them for the arrival of a new member and would like to wish them a happy days ahead.