News
Pippa Middleton Luxury Wedding Details With James Matthews; Still The Major Highlight Is The Wedding Dress
Well, this is beyond Lavish!
The Duchess of Cambridge, Britain's future queen Kate Middleton's sister Pippa Middleton is getting married this Saturday, May 20 and the wedding is shaping up to be something which one can only imagine about!
Pippa is getting married to her fiance James Matthews who she has been engaged to for some time now. James Mathews is the brother of Spencer Matthews and is the Hedge Fund manager and the executive chief of Eden Rock Capital Management Group.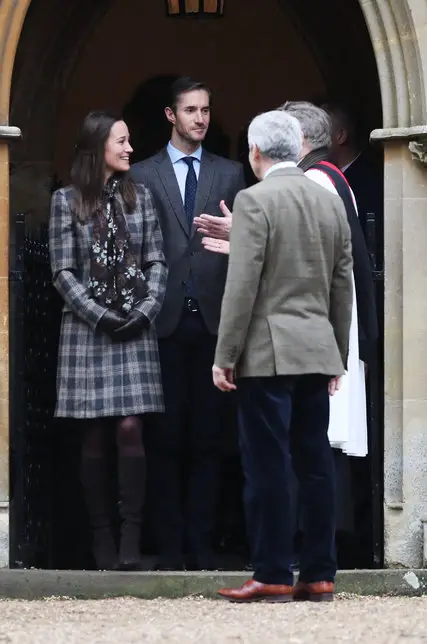 Caption: Pippa Middleton and her soon to be husband pictured together last year.
Photo Credit: nytimes.com
While attending the first of three annual garden parties at the Buckingham Palace, Princess Kate revealed her thoughts and concerns about her sister's nuptials and attendee Andrew Bates from Coventry elaborated her words to the reporters as,
"She said that they were all really looking forward to her sister's wedding at the weekend but she was a bit worried about how her children might behave,"

"She said she was hopeful that they would be good but you never know at that age."
But not just her everyone is excited about the wedding and knows what sort of marriage it will be.
A wedding is always remembered as two people sharing vows and life with one another, but you do not leave out the arrangements, ambiance and most importantly, the bride's dress.
So let us see what the people in attendance can enjoy on Pippa's big day!
Pippa is all set to marry her fiance in her local village church with her nephew and niece Prince George and Princess Charlotte being with her as the page boy and the flower girl.
Caption: Pippa Middleton's wedding details.
Video Credit: mirror.co.uk
But that is not all; reports suggest that Pippa Middleton is providing 'throne room' portable toilets for her wedding to resemble a luxury bathroom. The bathrooms include porcelain basins, oak fittings, spot lighting and full-length mirrors and also have vacuum flushes. It comes as the soon to wed couple hired a staggering £100,000 glass marquee for the reception.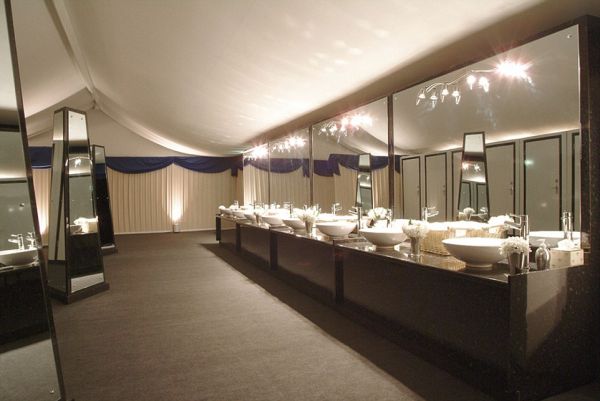 Caption: Bespoke toilet 'throne rooms' which are being provided for Pippa Middleton's wedding.
Photo Credit: dailymail.co.uk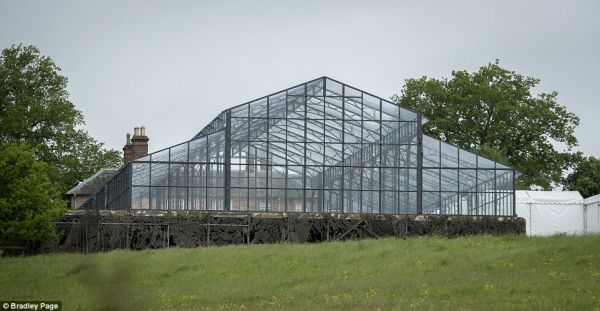 Caption: A £100,000 glass marquee for the glitzy marriage of Pippa Middleton shipped from Belgium.
Photo Credit: dailymail.co.uk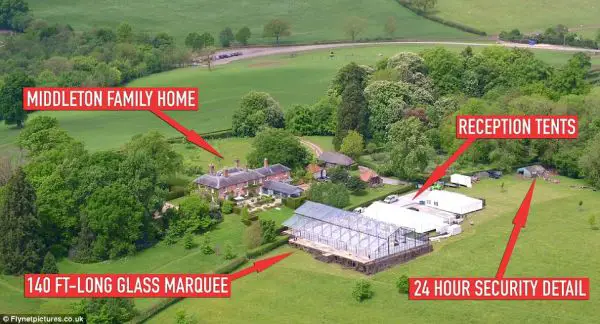 Caption: The Ariel view of Pippa Middleton's wedding venue.
Photo Credit: dailymail.co.uk
However, the whole world is still wondering what Pipps Middleton is wearing on her big day, and the answer related to her wedding dress is still a suspense. But a leading contender for the dress is the dress designed by British designer Giles Deacon, who is best known for his theatrical couture-like creations as Giles was seen visiting Ms. Middleton and her mother at their home last year with several bulky dress bags.
Other British names in the contention include Amanda Wakeley and Jenny Packham. Furthermore, the milliner and veil specialist Stephen Jones was also spotted leaving the Middleton property last month.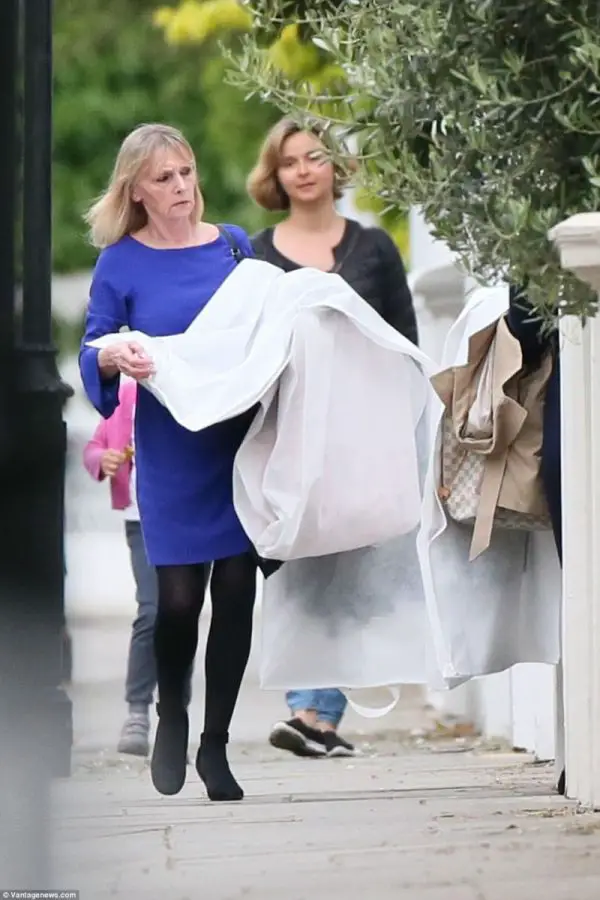 Caption: Two ladies carrying dress bags, which could well be the bridesmaids' most talked about dresses.
Photo Credit: dailymail.co.uk
All in all, we can guarantee that the ceremony is going to live up to the hype!
Congratulations to Pippa Middleton and her soon to be husband.
Also, if you did not know, there were reports of Pippa Middleton not being thrilled with her sister Kate Middleton being pregnant with a third baby. This came by as Pippa Middleton had to delay her marriage plans as a result of the Duchess of Cambridge's pregnancy.
Stay with us for all the latest updates of Pippa Middleton's Wedding!