News
Relationship Goals! Capa Mooty Is Officially Engaged To Boyfriend Troy Aikma
2nd of June happened to be the day for Capa Mooty, as she got engaged to love of her life, Troy Akima. Capa Mooty is all set to give the relationship a go with former NFL player. The pair announced their engagement by sharing a happy picture on their respective Instagram accounts.
The 50 years old footballer was the first to pop up the question to his beautiful girlfriend. That happened in Lake Como, while the couple was on a romantic vacation. Troy Aikman captured the moment and took that to Instagram, and alongside, he wrote sweet message which reads,
"June 2, 2017 - A special day as I proposed to the love of my life. "
Later, Capa Mooty also shared a picture of the pair sharing a kiss. The caption read,
"I've waited my whole life for you!! #loveofalifetime."
The pair has always remained tight-lipped about their relationship but taking reference from their Instagram; it seems their relation existed even a year ago.
Getting to the bio of Capa Mooty, she was born as Catherine Cecile Person. Capa was first married to Jerry Mooty, with whom she shares two sons; Val, 15, and Luke, 13.
Eventually, Capa divorced with her husband, and as of now, Jerry Mooty got married to wife no. 2, Samantha.
On the other side, Troy Aikman is also a divorcee. He was previously married to former Cowboy publicists Rhonda Worthey in 2000.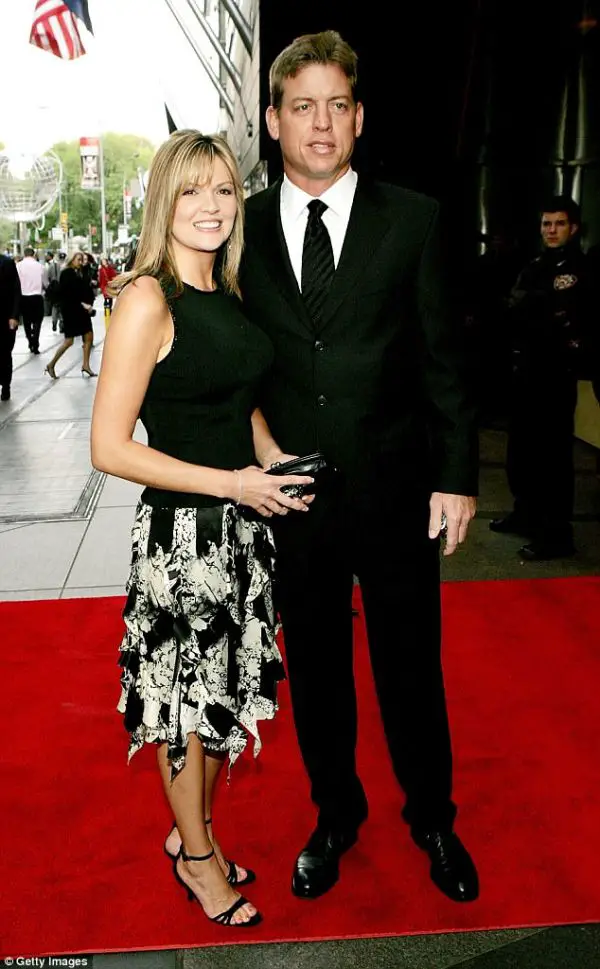 Caption: Troy Aikman was married to the former Cowboy publicists from 2000 to 2011.
Photo Credit: dailymail.co.uk
The pair shares two daughters, 16-year-old Jordan and 15-year-old Alexa. The pair got divorced later on 2011.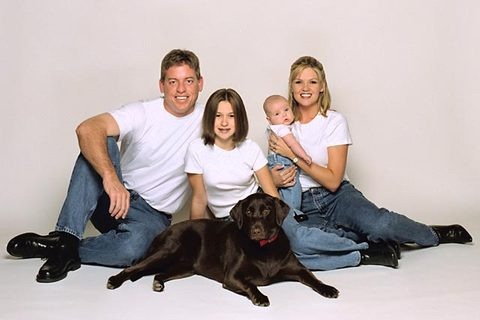 Caption: The former American Quarterback shares two daughters with his ex-wife, Rhonda Worthey. (2012)
Photo Credit: celebritycouples.com
The Hall of Famer performed his entire career with the Cowboys from 1989 to 2000 winning three super bowls.  
Now that Troy Aikman is the soon-to-be husband of Capa Mooty, we would like to wish the couple a very healthy relationship ahead.