News
Reza Jarrahy, 47, & Wife Getting Divorce! 16 Years Of Relationship Ends - Why?
American craniofacial surgeon Reza Jarrahy, and his superstar wife, Geena Davis, have called off their marriage and now, headed their married life to a different direction filing for a divorce, after 16 years together.
The 40-year-old doctor has filed for the divorce, citing irreconcilable differences as the reason for their separation, as per TMZ.
And there's more!
The divorce papers filed by Reza under pseudonyms 'Rob Doe' and 'Veronica Doe,' included the spousal support and joint legal and physical custody.
He has even filed a petition to forbid the academy award winning actress to request for spousal support and seeking a-lone custody of the couple's kids. The documents also claim that Reza and Geena had been living separately since the middle of December 2017.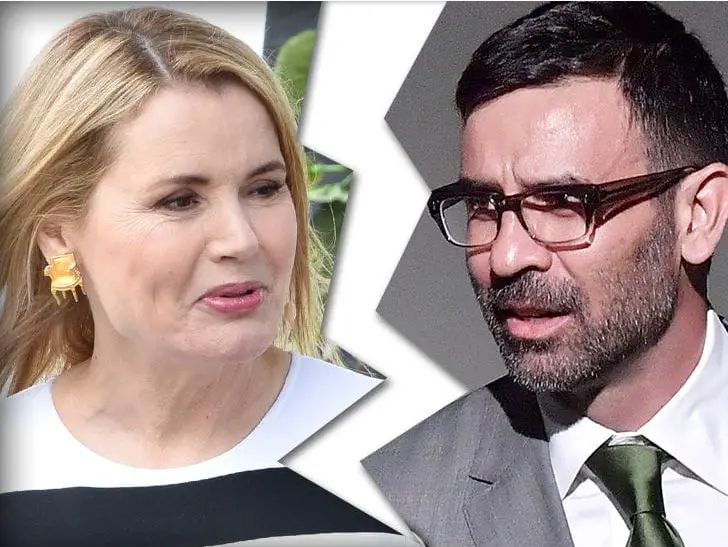 Reza Jarrahy's marriage with wife Geena Davis is headed for a divorce after 16 years together (Photo: TMZ.com)
The doctor and the acclaimed actress of the 90s shares three kids together, a 16-year-old daughter Alizeh, and twin sons Kian and Kaiis aged 13.
The couple met in a party in the late 2000s and were married on 1 September 2001. Issuing a joint statement after their marriage, they announced that they were delighted to be together and were thinking about living their remaining lives together. The statement read:
"We are very happy and we look forward to spending the rest of our lives together,"
Doctor Reza was the fourth husband of the actress, who enjoys the whopping net worth of $30 million. Before her marriage with Reza, The Fly star was married to restauranteur Richard Emmolo in 1982-86, the actor Jeff Goldblum in 1987-90 and director Renny Harlin in 1993-98.
Reza's marriage with the Oscar-winning artist had early skeptics as the couple shared the differences of age; 15 years age difference and the height difference; the actress being taller than her husband.
And even Geena admitted that she thought a relationship was a far-fetched idea, with someone 15 years her junior.
Neither age nor height seemed to be the stumbling block as the actress and the regular 9 to 5 job holder doctor got married and had the look of a happy family, with their three children.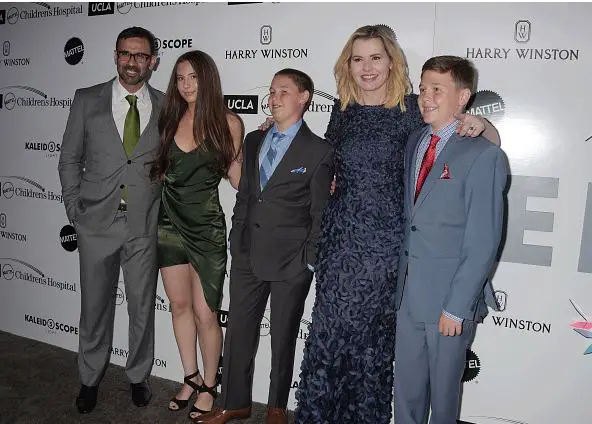 Reza Jarrahy with wife Geena Davis and kids attends a UCLA event before divorce (Photo: gettyimages.com)
However, now that they have separated citing their differences, the cynics have been proven right, albeit after 16 years.