News
Robert Buckley Split With Girlfriend Lea Michele
How long can a dating relationship last? This vague question comes up with multiple answers but none as shocking as the one we are about to discuss. Robert Buckley and Lea Michele, two finest names in the acting industry, actually had a relationship that merely lasted three months. Surprising, isn't it? This remarkably short stint of dating gets us wondering about what memories they afforded to compile as "lovebirds."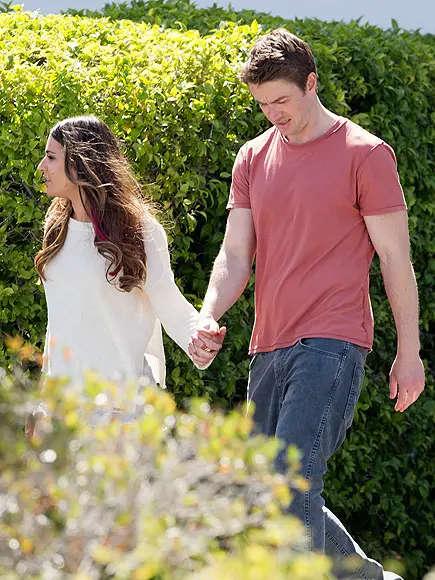 Caption: Girlfriend Lea Michele and Boyfriend/Costar Robert Buckley together during a rehearsal for their sci-fi tv show Dimension 404 in June 2016 in Los Angels. 
Source: people.com
Goodbye to Romance: no more boyfriend and girlfriend
The Scream Queens actress Lea Michele and former One Tree Hill actor Robert Buckley has abruptly called off their short-lived romantic relationship. Considering the hectic schedule and inadequate time they had to deal with, the break-up was pretty inevitable. But the fact that it came so soon startled everyone.
They reportedly put an end to their relationship after they began to realize both were "better off as mates." The major factor that came into play in ending their relationship is cited to be their respective busy professional lives, which got in between their sweet romance. With no party taking the responsibility for dumping the other, it is assumed that the decision emerged mutually.
'They just found they were better off as friends,' an insider told the Daily Mail, adding the pair still supported one another with their professional endeavors. Indeed, they still have to explore unknown dimensions of "Dimension 404" together.
Romance had blossomed between the short-lived boyfriend and girlfriend
Lea reportedly met Robert through a mutual friend (or mutual friends) and was initially witnessed on dinner dates with him.
It was on May  9, 2016, that they were spotted together as a couple at the restaurant, "Milo & Olive," in Santa Monica, California.
"They were sitting at the bar all cuddly," an eyewitness told Us Weekly. "He pushed her chair in for her and everything." Aww!
Lea was interrogated about her relationship with Robert Buckley by Entertainment Tonight at the Fox Upfronts later in May, and her hesitation in revealing the facts was clearly visible. However, hints were definitely dropped.
When asked about the new man, she had dodged the question saying: 'you know, I'm just feeling really great right now and super happy. I feel very, very, very lucky and grateful in my life right now, and that's all that matters.'
Happy 4th of July:
Two days before their breakup, both the girlfriend and boyfriend were seen celebrating Fourth of July, Independence Day, the United States of America. The moments were depicted through their Instagram posts.
Lea Michele (@msleamichele) • Instagram photos and videos
 Caption: Lea with then boyfriend Robert and her parents having fun during the video shoot on July 4th, 2016.
Past to Present:
While the breakup might have come as a staggering blow to Buckley, Lea won't be taking it as hard having dealt with the tragedy like that during her split up with past boyfriend, Matthew Paetz. The couple had drawn closer to each other on the set of Lea's music video 'On My Way' in June 2014.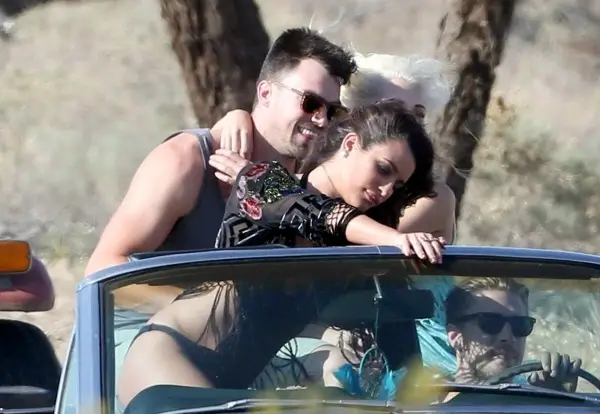 Caption: Lea Michele and Matthew Paetz on the set of her music video "On My Way". They were in a relationship for about two years.
Lea Michele and Robert Buckley are co-starring in the upcoming Hulu six-episode anthology drama mini-series Dimension 404, which looks set to connect unusual prospects of the web and the real world in making of "a never seen before contemporary dating saga".