News
Romain Dauriac Split with his Wife Scarlett Johansson ending the Married Life of two Years
Actress Johansson and Journalist Dauriac have called off their marriage!
The couple's marriage could only function for two years, and the insider of Us told that the split up decision was initiated by Scarlett. The reason for this was the personal differences between them.
The marriage had come to an end was clearly understandable as thirty-two-year-old Johansson attended the women's march on Saturday in Washington D.C., without a wedding ring.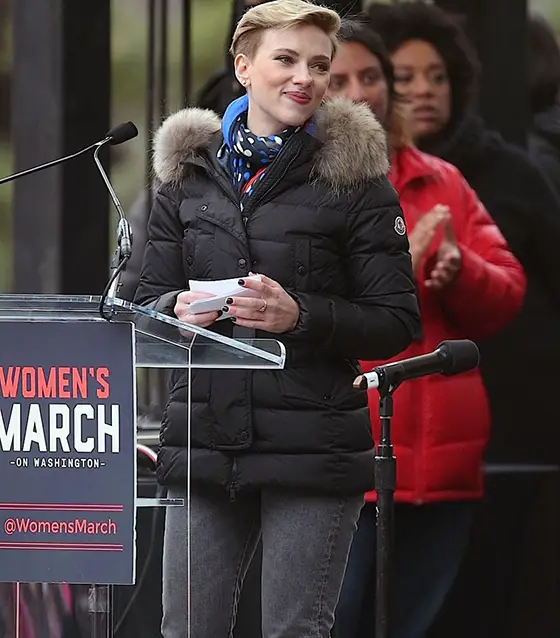 Caption: Scarlett Johansson was seen at woman's march without a wedding ring (2017).
Photo Credit:people.com
Their separation was further confirmed by one source which told to People,
"They've been separated since the summer"
The source in Dauriac's friend circle also told to people,
"I've been expecting this for some time. Romain and Scarlett has never made sense to me. They aren't equals. There's always been something wrong with this picture."
The couple was first spotted together on a lunch date in October 2012, and by September 2013, they were engaged.
After their engagement in 2014, Johansson revealed that the reason for Johansson to be attracted to Dauriac was his charm and intellect.
"I love his brain more than anything and he does all the sweet gestures for me. He's a gentleman."
"He's the smartest person I know. "I was attracted to the way that he thinks, his sense of irony, how he looks at things."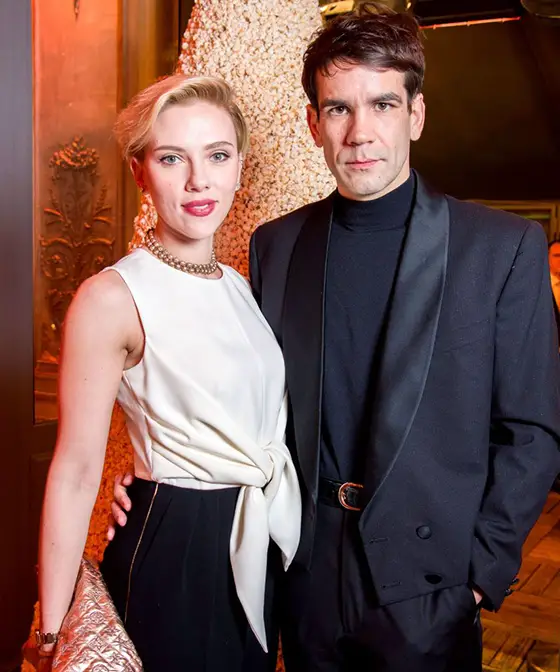 Caption: Scarlett Johansson and Romain Dauriac are no longer a couple anymore (2017).
Photo Credit:people.com
They were married in perfect secrecy in October 2014 shortly after giving birth to their child at the Ranch at Rock Creek in Philipsburg, Montana
The couple also shares a two-year-old daughter named Rose Dorothy.
With Dauriac, it was the second time marriage experience for Johansson as she was earlier married to Ryan Reynolds. She remained as his wife from 2008 to 2010.
After their separation, though they won't be life partner anymore, they will remain as a business partner as they co-own the popcorn brand Yummy Pop. They opened the shop in Paris in October of 2016. At that time she told,
"My hope is for Yummy Pop to become a Parisian snacking staple and a symbol of friendship between my two most beloved cities, Paris and New York,"