News
Rupert Sanders Summarizes His Affair with Kristen Stewart to be a Dramatic Mistake!
'The Ghost in the Shell' director Rupert Sanders has recalled his romantic affair with Kristen Stewart as a "momentary lapse" in an interview with U.K.'s Metro on March 29, 2017. So what was that which made Sanders involved in an affair which he now calls a mistake?
While promoting Ghost in the Shell in an interview with Metro, the director was asked about his relationship with Kristen where he replied-
"You never know what's coming in life. Around every corner there's something unexpected, and that's life. You just have to brush yourself off and continue moving forward the best you can. Everyone makes mistakes. I am bound to make more mistakes, and I wouldn't expect my life to be exciting if I didn't."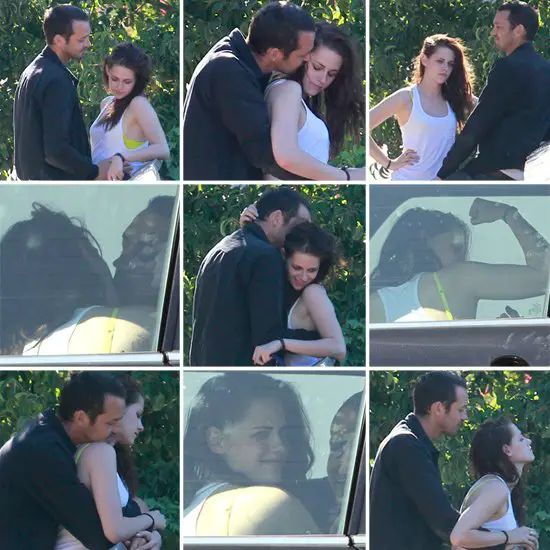 Caption: Rupert Sanders and Kristen Stewart spotted being intimate in July 2012.
Photo Credit: PopSuger.com
On July 2012, Us Weekly published and exclusive photos of Sanders and Stewart kissing after the duo met on the set of Snow White and the Huntsman. After the story about Sanders' dating had broken, the director who found sudden fame in the tabloids apologized to his wife of 11 years Liberty Ross (married 2002) and their kids Skyla Sanders and Tennyson Sanders. However, his wife filed for the divorce in January 2013 which was finalized on 30 May 2014.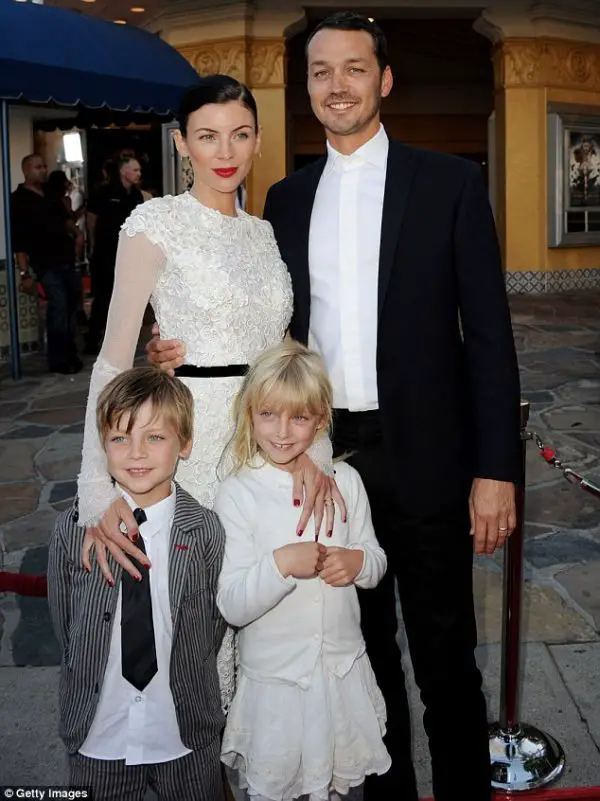 Caption: Rupert Sanders and his estranged wife Liberty Ross and their children Skyla Sanders and Tennyson Sanders.
Photo Credit: DailyMail
When Sanders and Kristen were caught kissing, Sanders' was happily married whereas Kristen was dating Robert Pattinson. Sanders apologized to his wife and children saying-
"I love them with all my heart. I am praying that we can get through this together."
Likewise, Stewart too apologized to Pattinson as his girlfriend of three years. She said-
"I'm deeply sorry for the hurt and embarrassment I've caused to those close to me and everyone this has affected. This momentary indiscretion has jeopardized the most important thing in my life, the person I love and respect the most, Rob, I love him. I love him. I'm so sorry."
In the recent interview with Metro, Sanders continued-
'If you took people off the table for a momentary lapse, there would be no one making art.'
Now it seems that he believes his affair with Kristen to be a dramatic mistake as his married life couldn't last long because of his romance.
Stewart has already moved on and is currently in a relationship with her Stella Maxwell.