News
Shattered Hearts! Musician Chad Gilbert Ends his Married Life after Split with Wife Hayley Williams
The Death of Love!
New Found Glory rocker and Paramore singer Hayley Williams have split!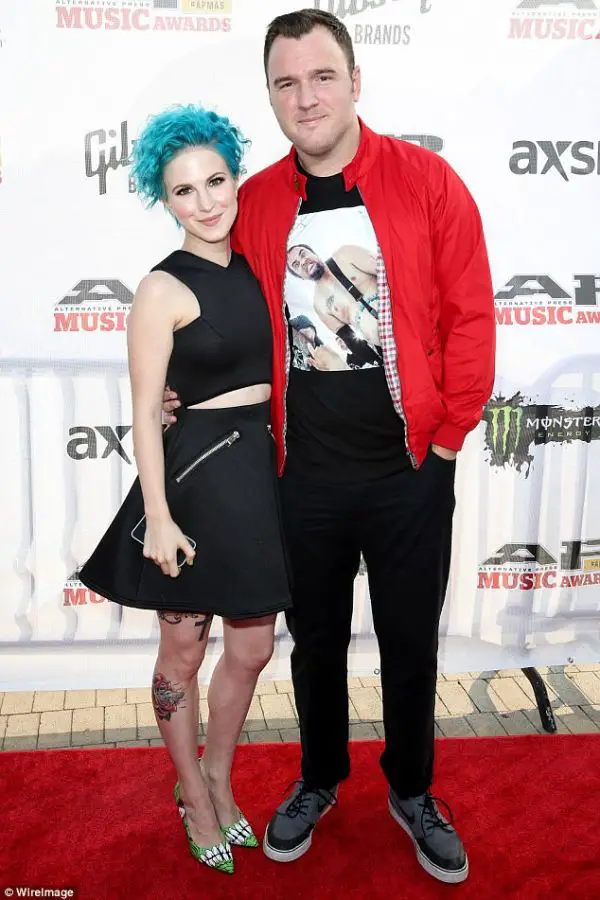 Caption: Hayley William and Chad Gilbert have split after a decade of love.
Photo Credit: dailymail.co.uk
The two rockers confirmed the news of their split via a combined message from Hayley's Instagram post where they revealed that the two would remain close friends even after the split.
In the post they also divulged,
"The two of us have been together for the better part of 10 years. We've grown up together and we've been beside each other through a lot of goodness and a lot of challenges,"

 "There is a challenge to trying to understand your own heart in the context of a relationship… and there is goodness in considering another heart, even in spite of your own."
Williams, 28, got married to Gilbert, 36, back in February 2016 after dating one another for nearly eight years, since 2008 to be precise. Hayley, in late 2014, also revealed that she and Chad had gotten engaged after Chad proposed her on the day of Christmas.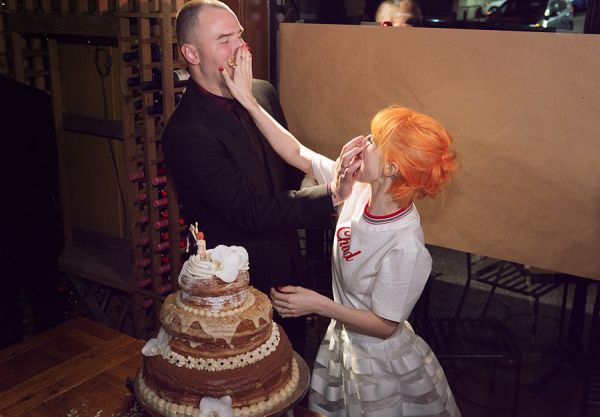 Caption: Hayley Williams and Chad Gilbert smash wedding cakes on each other's face to celebrate them entering a husband-wife relationship.
Photo Credit: billboard.com
While they were in a married relationship with one another, the love between them was something amazing as their social posts often depicted.
Hayley also often told that what it was like to separate after touring with one another.
That's our life. We always, always tour. But honestly it's great. We both love what we do and we both support each other and love that we're doing the thing that we enjoy. 
But now the two artists who have reached a certain height in their respective careers have separate paths to head to!