News
Shocking News! Commander of KKK Group, Frank Ancona, Found Shot Dead Near The Big River
The leader of a Missouri Ku Klux Klan (KKK) group Frank Ancona, 51 was found dead on Saturday near Belgrade, Mo. several days after he was reported missing.
The dead body was discovered by a family headed to the Big River area for fishing. Washington County Sheriff Zach Jacobsen revealed that Frank was shot in the head. Moreover, Ancona's car was found on national forest land by one of the U.S. Forest Service employees.
Sheriff Zach further informed that Frank's body is in Washington County Coroner's Office for an autopsy and the death investigation is in progress. During the investigation, one man was arrested on an unrelated drug warrant, according to Jacobsen.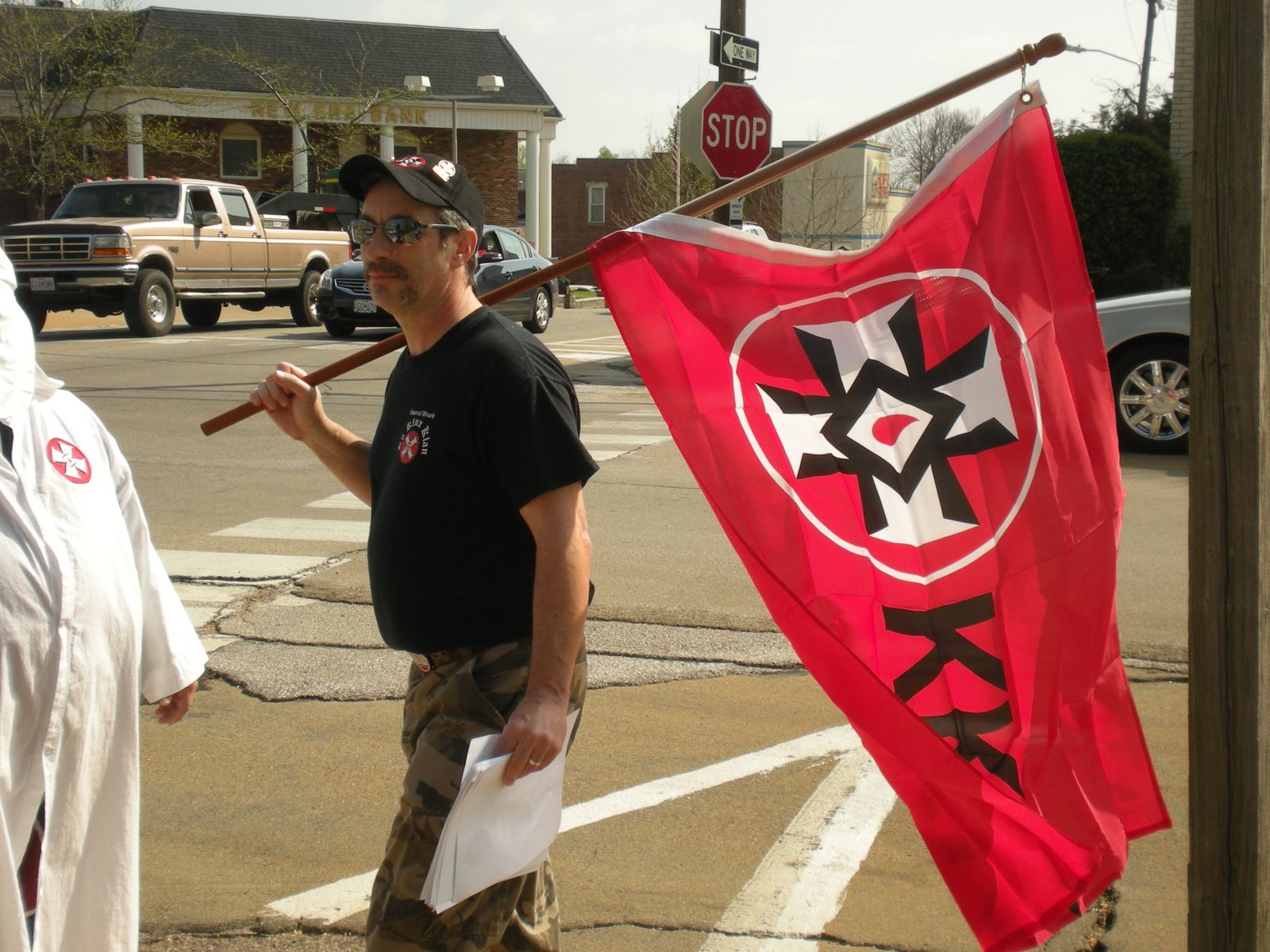 Caption: The leader of Ku Klux Klan (KKK) Frank Ancona at one of his Klan rallies in Missouri. 
Photo credit: Nate-Thayer
According to the Daily Journal, Leadwood police Chief William Dickey stated that Frank was last seen by his wife on Wednesday before he left for work around 8:30 or 9 a.m. His wife further revealed that Frank received a call from his work where he was asked to deliver vehicle parts across the state. She also informed that Frank packed a bag of clothes and took couple guns from their home.
However, Frank's wife Malissa Ancona contacted The Washington Post and claimed that the news coverage by Daily Journal was a mistake. She expressed-
"I tried to talk to Leadwood police but they changed every single thing around that I said"
According to Malissa, on Wednesday, Frank left for work around 3:30 p.m. and returned at 2:30 a.m. Thursday which was his routine. She claims to have seen him last time when he went to bed.
Tearfully she said-
"They're trying to make it look like I did something. He's all I have. I don't have any family of my own. … What would I get out of this?"
Furthermore, the local police informed that the investigation is going on and the result will be public soon.