News
Taylor Leopold Gets Engaged! Adds Fiancée To Family
The new year seems to be gladdening to the loving couple, Taylor Leopold and Tenley Molzahn as the duo got engaged on 13th January 2018, after a two-year relationship.
The former Bachelor Nation contestant Tenley Molzahn took their engagement news to Instagram on Saturday, by posting a picture of herself and her beau where she beautifully flaunted her sparkling diamond. In the caption, Tenley revealed how happy and excited she is after she accepted her man's proposal. She explained,
"THIS IS HAPPENING!!! Last night I said yes to spending forever with him! My heart is gushing with happiness and excitement & I can't stop thinking about how good God is!!!"
Also, she added a beautiful message to her fiance which stated,
Taylor, you're the answer to some of my hearts greatest prayers and deepest desires, and that you have chosen me, and that we really get to do this, my heart is full of praise! God's Love and faithfulness has always been true to me, but since the day I met you, I truly believed that God had all along been letting me find my way to you.
Well, Tenley and Taylor both look more than happy. Taylor also uploaded their picture on his Instagram with a black and white filter where he thanked his lady love for accepting the proposal. He scripted the caption as, 
"My ride or die! Beyond thankful for this amazing woman. Tenley you are the most selfless, loving person. I couldn't be more Lucky. Here's to forever!"
The newly engaged couple were dating since the early month of 2016 and made their relationship public through Molzahn's interview with the US Magazine in February 2016. Tenley gushed about her new lover Taylor saying, 
 "His smile is just contagious. He's amazing, his heart is what got me. I had the best first date of my life with him and in that minute of just meeting him I knew there was something really special about him."
Since then the couple isn't shy at all in sharing their love-life mostly through their Instagram account. Both do not hesitate to show out their love for each other. On the occasion of Taylor's birthday, Tenley Instagrammed a picture and wished him by saying, 
"You are every bit worth celebrating and more, especially because you bring the most fun and excitement to every moment! Happy birthday weekend to you @taylorleopold!"
Back on 30th September 2017, Taylor posted a picture on Instagram saying that he missed his lover, Tenley, hinting that the love-birds are all in love and do not just wait for occasions to lay out their affection. In the photo, Taylor was giving Tenley a forehead kiss and Tenley was all in smiles.
Taylor is not just vocal about his love-life but is also active in sharing pictures of his parents with beautiful captions. Well, you can see the pictures of his parents and the captions that address his love and appreciation towards his family on his Instagram account.
Previously on the 2016's Father's Day, Taylor shared a picture of his dad and wished him with a long script of appreciation for his presence.
"Happy Father's Day to this all out legend. Thanks for always jumping out of closets and dark places just to scare the living day lights out of me. That prepared me for the real world. I'll be sure to pass that along ???? Love you @longbordr thanks for pouring out your love and being such an amazing example. I'm beyond thankful'
Well, Taylor has a beautiful bond with his family. And it's a great job that he didn't waste any time to ask the Oregon-born beauty, Tenley Molzahn to be the part of his adorable family.
So, with the engagement making such a buzz, people are now looking forward to the couples' wedding announcement.
More To Know Of Taylor Leopold's Profession!
The just engaged fiance Taylor Leopold is the product-line manager of the sandal company at Reef, Encinitas, California. He also has a job of sales managing in the Matuse Incorporation that mostly designs, manufactures, and sales the wetsuits and tops for men and women.
Moreover, during his college days in the Point Loma Nazarene University, Taylor used to be on his college surf team. Surfing looks to be one of the areas of interest for him.
Besides surfing, Taylor also enjoys photography. He shares his pictures on his account on the photo-sharing social site called Unsplash.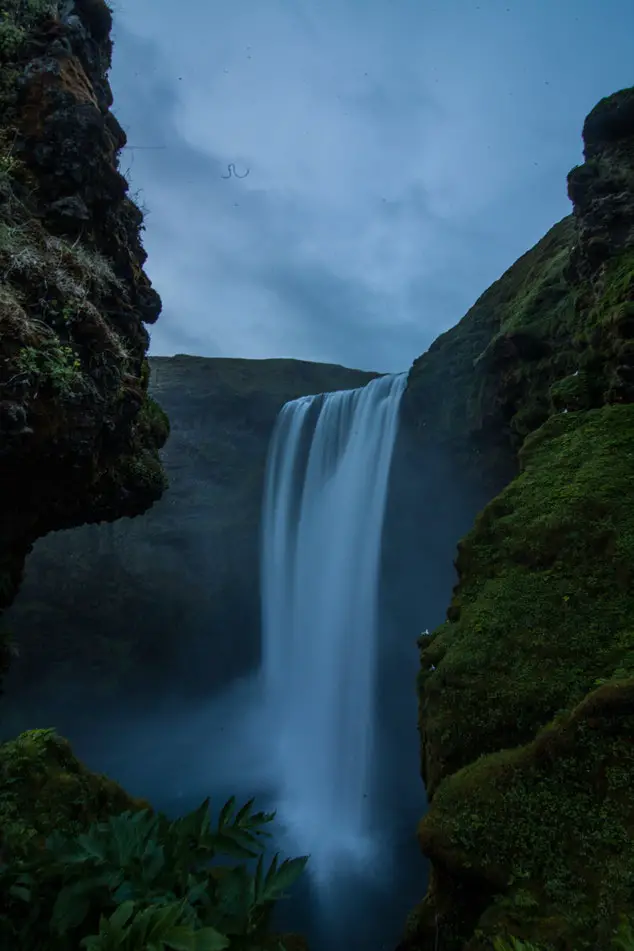 Caption: A beautiful waterfall captured by Taylor Leopold
Photo Credit: unsplash
Through, the looks of the pictures on Taylor's Unsplash account, it is safe to say that he is actually very good at photography and those pictures are worth a lot of admiration.