News
Taylor Swift is the Highest Earning Celebrity, Proclaims Parade Magazine. Find Out Who Else Made it to The Top 5 List!
Love Story singer Taylor Swift beats businesspeople, executives, actors to rival singers in the list of Parade Magzine's 'What People Earn in 2016',  which comprised of 28 well-known figures. Parade Magazine estimates the 26-year-old award-winning singer earned around 80 million US dollar in 2015.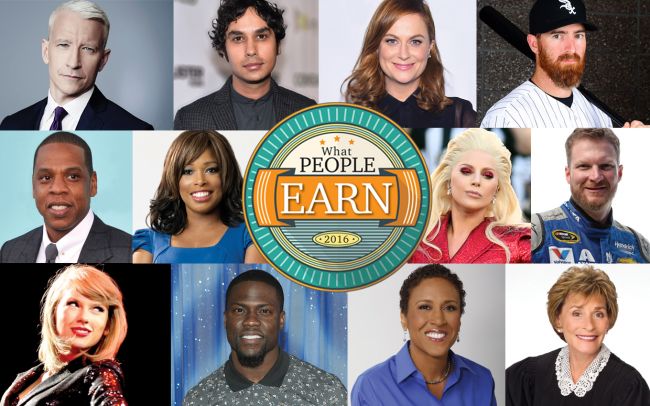 Caption: Parade Magazine's cover of the "What People Earn 2016" issue.
Source: parade.com
Scottish-born British star chef, entrepreneur and reality tv star, Gordon Ramsay came next with yearly acquiring of around 60 million US dollars.
American Electro-pop sensation Lady Gaga chased after Gordon earning 59 million US dollars. As per the magazine, American rapper and business person Jay Z and legendary actor Leonardo De Carpio were proclaimed 4th and 5th subsequently. Previous year top earning musician Katey Perry didn't make the cut, partly because she didn't release any album this year.
It is not the first time Taylor beat Lady Gaga. Truth be told, Taylor was the person who ousted previous year leader Lady Gaga as the Forbes' list of highest-paid celebrity under 30 in 2012.
No wonder reputed venues like Gillette Stadium loved the capital and advertisement they generated because of the 1989 concert.
However, Taylor doesn't believe in spending money carelessly. Here's a quote from Taylor that will inspire you to spend money smartly.
"I cap myself when I shop; I don't like to spend extravagant amounts on clothes. But, I do get lent clothes for events, it's scary to wear something so expensive, but I feel really pampered."
Last but not the least, Taylor is currently busy renovating her US 25 million $ worth Beverly Hill home.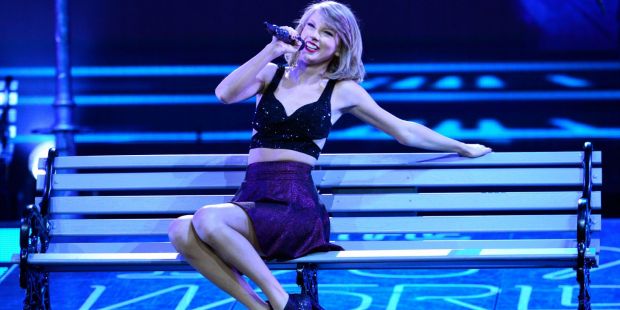 Caption: Taylor singing on her 1989 tour
Source: theodessyonline.com