Trending
Teen Mom 2 Star Briana Dejesus Welcomes Her Second Daughter with Boyfriend Luis
Teen Mom 2 Star Briana Dejesus Welcomes Her Second Daughter with Boyfriend Luis The gorgeous Briana DeJesus, who is popular for appearing in Teen Mom 2 has welcomed her second daughter Stella Star on 2nd July 2017 on Sunday with her new boyfriend, Luis. Briana, who is already a mother of a five-year-old girl named Nova, confirmed the birth of Stella by sharing an image of the footprints of her newborn baby with a caption "What a blessing."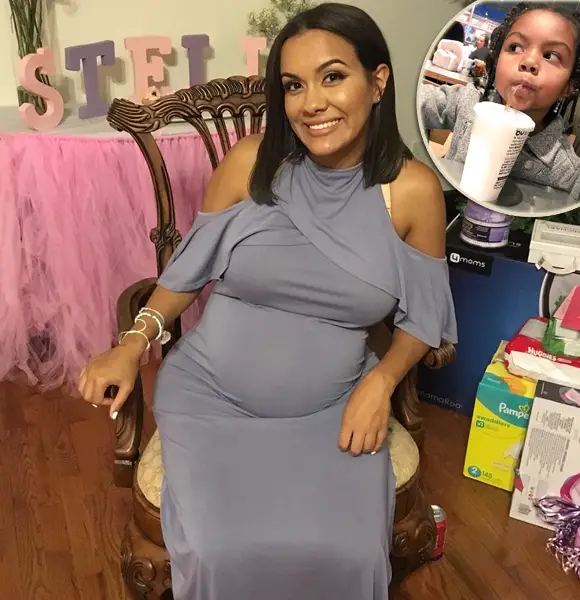 The gorgeous Briana DeJesus, who is popular for appearing in Teen Mom 2 has welcomed her second daughter Stella Star on 2nd July 2017 on Sunday with her new boyfriend, Luis.
Briana, who is already a mother of a five-year-old girl named Nova, confirmed the birth of Stella by sharing an image of the footprints of her newborn baby with a caption "What a blessing."
The picture showed that Stella weighed 6 pounds and 11.6 ounces and measured at 19.5 inches.
Briana, who had plastic surgery in January 2016 revealed about her pregnancy earlier this year in January. She took Snapchat to announce that she is pregnant.
She shared a picture on her story and explained that she would be welcoming her baby in July. Briana captioned the photo as-
"Looks like Nova won't be an only child anymore. Super excited for July."
A few weeks ago, on June 12, Briana updated her pregnancy through Instagram by sharing an ultrasound picture of her child-to-be-born. While sharing the ultrasound picture, Briana wrote-
"My lil Dominican bae is 6lbs, healthy & hairy (lol) few more weeks well actually she can come any day now."
The cute Nova and her newborn sister Stella share two different fathers. However, Nova seems to be very excited to welcome her sister.
On the day of Stella's birth, Briana shared an image of Nova, who was seen very excited about the delivery.
Briana shares Nova with her ex-boyfriend Devoin Austin, with whom she had on and off relationship; whereas she shares Stella with her new love interest Luis.
It seems that Briana doesn't have a sound relationship with Luis too, as she was seen with teary eyes at the conclusion of the latest teaser for Teen Mom 2, explaining that Luis has been cheating on her till this time.
Previously, in the Teen Mom OG After Show, Briana revealed that her ex-boyfriend Devoin is not the best father that should be to Nova. Well, it looks like twenty-three-years old Briana will be nurturing both of her daughters alone, without any help from her children's fathers.
Stay with us for the emerging updates on Briana DeJesus!