News
Television Personality Zoe Ball Separated With Her Husband? What Might Be The Reasons?
The famous television presenter Zoe Ball and the English DJ Norman Cook aka Fatboy Slim recently announced their separation on Saturday, September 24, 2016, through her Twitter post in which she expressed great sadness.
The longtime couple of 18 years who got married back in 1999 has announced that they are at the end of their rainbow. Zoe's Twitter post was also on behalf of her soon to be ex-husband which said,
"With great sadness, we are announcing that we are separating. After many exciting adventures together over the last 18 years, we have come to the end of our rainbow. We are still great friends and will continue to support each other and raise our beautiful children together, living next door but one."
Prior this, the couples was on the verge of going through a separation in 2003 but the couple reunited.   
The reason for their divorce is not openly discussed but it is speculated that there might be some connection between the controversy that took place when Zoe shared a passionate kiss last year with TayTay Starhz who is a member of the boy band Franklin Lake. However, the young artist denies the claims that he was the reason behind the split.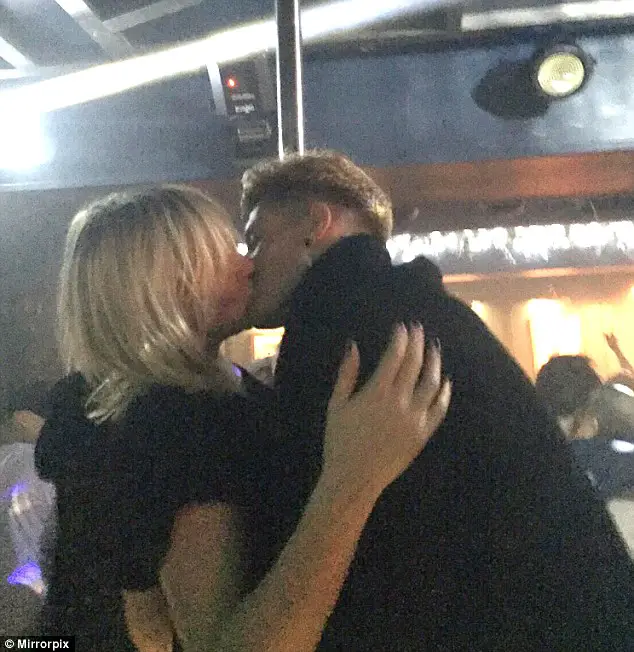 Caption: Zoe Ball and TayTay Starhz sharing a kiss at London's Fabric club in December 2015.
In an exclusive talk with The Sun, the young artist said,
"Zoe wasn't happy in her marriage and she decided to cheat. I bet I wasn't the first or the last. If that drunken kiss was one of the catalysts that ended her marriage then it's not my issue. I'm single and have no family responsibilities. I have no one else to answer to. It'll be the best thing for her if she's told Norman she's unhappy and wants to walk away. She was being a cheat so it's a good thing for them both to go their separate ways."
Zoe, 45 and Norman, 53, have two children together, A son named Woody who was born in 2000, now 16 years old and a daughter named Nelly May who was born on 2010, now 6 years old.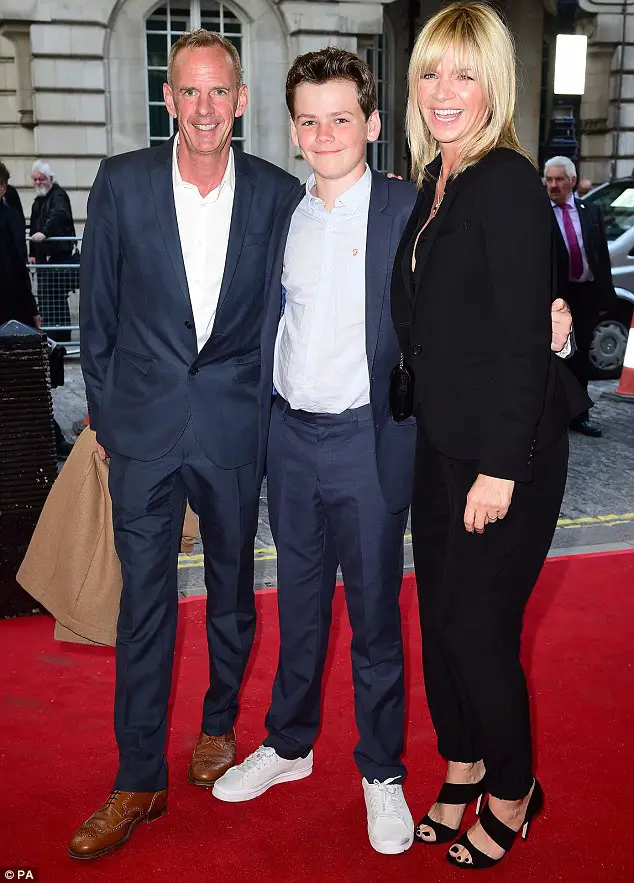 Caption: Zoe Ball with husband Norman Cook and son Woody on the red carpet in London's Mayfair in May, 2015.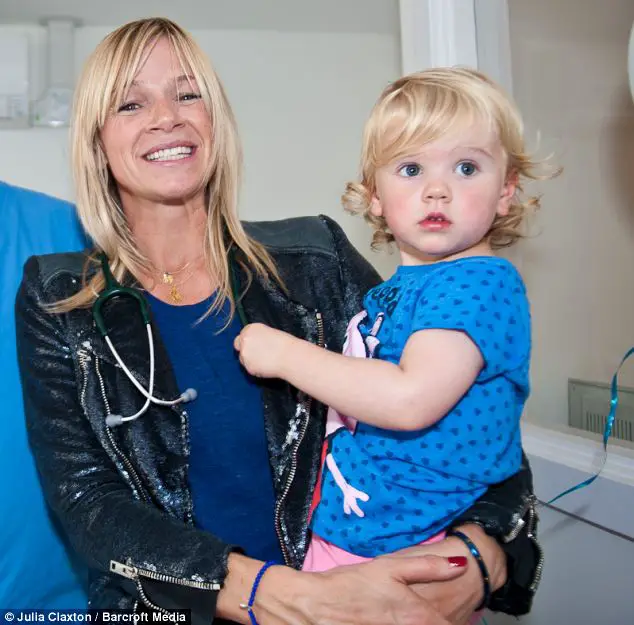 Caption: Zoe Ball with daughter Nelly May in 2012.
Source: dailymail.co.uk (3)
Norman is seen these days with a bare ring finger whereas, on the other hand, Zoe still seems to be flaunting her wedding ring while she was spotted while heading towards the BBC Radio 2's London station.
Despite the split, they have decided to keep the separation as simple and amicable as possible. A rep told mirror.co.uk,
"They were still officially together at the start of the summer, and they really tried to make it work, but it was very much a mutual decision to call it a day. There will be no messy court battles – this will be one of the nicest celebrity separations ever. In the meantime, both of them have been trying to focus on their work to help get through the difficult time."
Just days after the split, Zoe said that she has been crying all week while interviewing celebs who will take part in this year's series of Strictly Come Dancing but later it was revealed that her crying was not due her split with husband of 18 years Norman but was Strictly Come Dancing. She said,
"We have to talk about Daisy Lowe and Aljaz Skorjanec's waltz. It made me cry, I have to say!"
The couple is yet to take legal steps of divorce but it is not sure as the couple has reunited just before undergoing a separation and there is a chance they will do that again.