News
"The View" Co-Host Joy Behar, Sexually Attracted to Bernie Sanders! Married to Steve in Secret Wedding
Marriage decisions are something that you can't take in a hurry. You need some time to find the perfect partner with whom you can spend rest of your life. You'll to have some goals to be completed before marriage. What will be the appropriate time that you would prefer to get hitched? Mid-twenties? The early thirties? The late forties?
Well, Joy Behar, @JoyVBehar, who once said "Marriage is a younger person's thing" chose to get married at the late sixties.  This was her second marriage after her first marriage which was dissolved in 1981.
"The View" co- host Joy's love life:
Joy Behar was previously married to Joe Behar in 1965. Her relationship with a college professor, Joe ended in the year 1981. She gave birth to a daughter named Eve in 1970.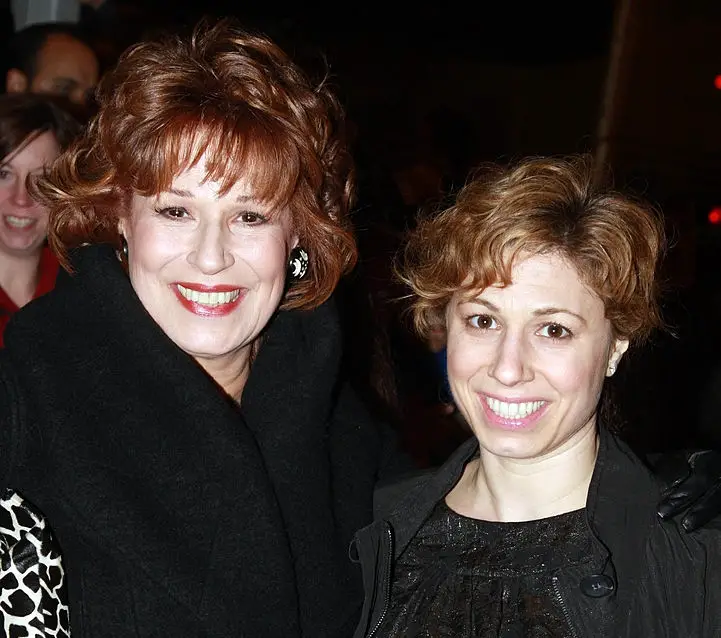 Caption: Joy Behar and her daughter Eve at The Opening Night of Mel Brooks New Musical
Source: cache3.asset-cache.net
Eve has a son who is five years old.
https://twitter.com/JoyVBehar/status/730432481980088322
Today's necklace was from J.Crew. My daughter got it from her 5 yr old son for Mother's Day. I loved it so much that I bought my own!

— Joy Behar (@JoyVBehar) May 11, 2016
Joy then got married to her beau of 29 years, Steve Janowitz in the year 2011. It was a secret wedding which was a matter of surprise to many of her fans. In an interview by huffingtonpost.com, Joy was asked ten things that we don't know about her marriage. You can check some of the attention-grabbing answers by her:
1. We're really romantic; we like to sit on the floor naked, eating cannoli, and watching "Hoarders."
2. We have an open marriage. We're both free to fall asleep on the couch with other people.
3. We like to have sex in different rooms. For example, Steve will be in the bedroom, and I'll be in Loehmann's.
4. I only married Steve because I got tired of waiting for Wolf Blitzer to ask me.
5. We've discovered the key to a happy marriage. I'm out of the house 14 hours a day.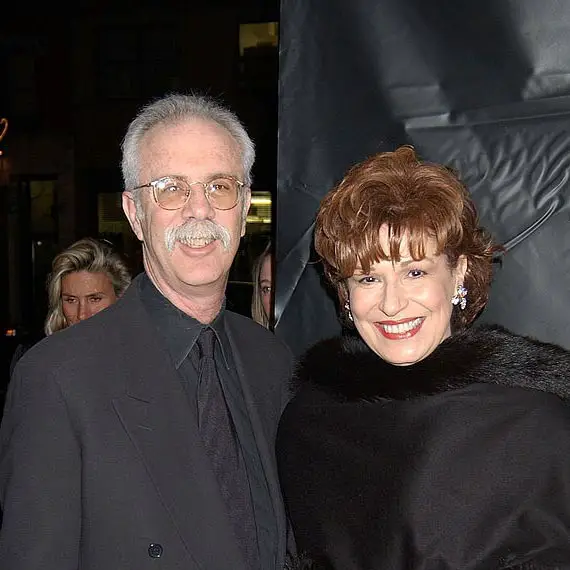 Caption: Joy Behar and her husband, Steve Janowitz.
Source: gettyimages.com
I am sexually addicted to Bernie Sanders!
Behar, who feel free to sleep on the couch with other people tweets, "I'm sexually attracted to Bernie, and even I want him to pull out!"
This tweet of her has grabbed several attentions; here are some of the reactions of her tweet.
If you were sexually attracted to Bernie, you'd be kissing his cheek, not the other way around...@JoyVBehar

— Papa Bear (@chartsurfers) June 9, 2016
@JoyVBehar I hear Bernie Sandler threw-up when he heard you were "sexually attracted " to him!

— Mark Neumann (@Mln12345) June 10, 2016
@JoyVBehar You are sexually attracted to Bernie Sanders? WOW, I knew U were OLD, but not THAT old!

— Jon Ferns (@TheJonFerns) June 9, 2016
Joy loves hanging around:
Joy Behar was born on October 7, 1942, to a Catholic family in Brooklyn, New York City. She has graduated from Queens College in the year 1964 with a BA in sociology. She then completed MA in English from the State University. She has also taught English at Lindenhurst Senior High School in Lindenhurst, New York in between the 1960s and 1970s. "The View" co- host Behar, 73, receives a wonderful salary from her profession. She makes a net worth of $8 Million.