News
Toya Wright on Brother's Death: Shot to Death in New Orleans
American reality television personality Toya Wright has suffered a traumatic loss. 
Her brothers were reportedly shot dead early Sunday morning (July 31, 2016) near the corner of Pauger and North Miro streets in the city's 7th ward in New Orleans.
According to the New Orleans Times-Picayune,  two men were found shot by New Orleans police inside a car shortly after midnight. They both had suffered gunshot and were severely injured.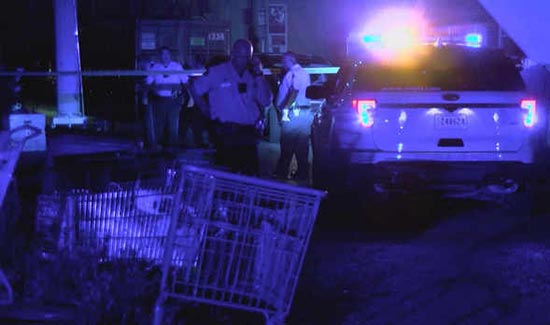 Caption: Inspection of the site by the police officers in New Orleans.
Source: nola.com
Although officials are yet to confirm, Wright's family members have already confirmed that the dead men are none other than the Wright's brothers.
"These two young men were found shortly after midnight Saturday inside a car and near the corner of Pauger and North Miro streets in the city's 7th Ward. Both had suffered multiple gunshots and had been pronounced dead at the scene", New Orleans police said.
Police have yet not released any information or a possible motive for such a cold-blooded murder or possible suspects responsible for the fatal shooting.
Many Tabloids especially US Weekly have identified the dead men as Toya's brothers, Rudy and Josh Johnson.
Toya Wright on her Brother's Death:
Wright confirmed the news on her Instagram page Sunday afternoon after the news was widely circulated on various Tabloids and news portals.
"Help me Lord," she captioned a photo of her both brothers. "I will never understand this. #stoptheviolence #ineverfeltpainlikethisbefore #riptomybrothers."
Carter shared her grief feelings and stated that she even called Uncle Ryan "Rudy" Johnson Saturday night but never heard back from him.
Condolences from Celebrities:
I'm praying for @ToyaWright her mom and her family during this horrible tragedy. My heart is heavy. Life is so short. ????????

— TRINA (@TRINArockstarr) July 31, 2016
@ToyaWright continue 2fight for 4ur healing. I understand sleepless nights,but the best thing is the sun comes up in the morning????????

— K. Michelle (@kmichelle) July 31, 2016