News
Tziporah Malkah Reveals Split With Media Mogul Fiance Along With Telling Her Kate Fischer Side Of Story
Former model and actress Kate Fischer, who is now known as Tziporah Malkah has talked about her separation with her mogul fiancé and also has shared the story behind her new name.
Tziporah was previously in a relationship with a business mogul James Packer. They dated for around five years in the mid-90s and then got engaged.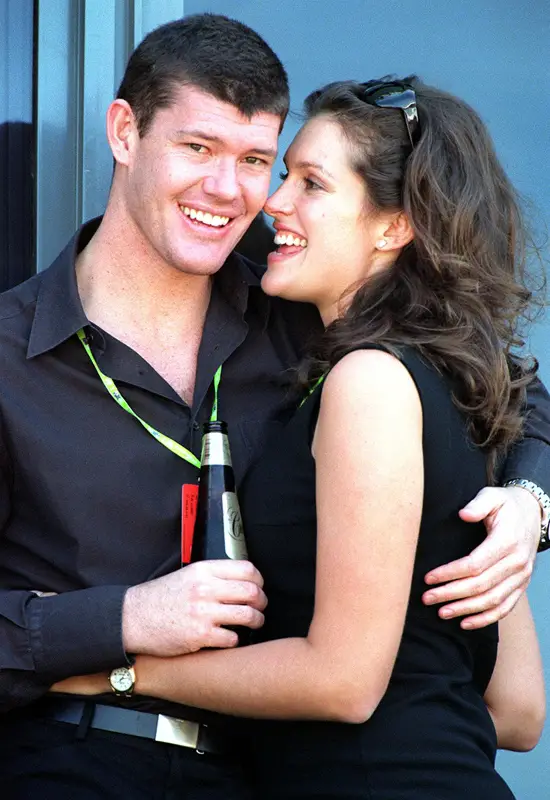 Caption: Tziporah Malkah with her ex-fiancé James Packer in mid-90s.
Photo credit: dailymail.co.uk
Their engagement lasted for two years, and then the couple got separated. Even after many years of separation, Tziporah can't stop talking about him in interviews.
In a recent interview on Wednesday on The Project, the contestant of "I'm a Celebrity ... Get Me Out of Here" Tziporah talked about her split with Packer. Talking to Carrie Bickmore, she said-
"I hate talking about him, I hate being defined by him. I had a very promising career, I feel like I was a bud snapped off the vine before I had the time to bloom."
"I had to stop work. He would say 'It's tacky. You're going to be my wife and it's tacky that you should go out like you need to work'. I was allowed to do a play at the Sydney Opera House, because that had some substance to it. And I just went shopping and coffee with friends."
She even said that they were in a serious relationship and also had plans of getting married.
"I was in a relationship with a man and we'd already planned how many children we were going to have and what their names were, and that didn't happen."
In an interview on Monday night's show, Tziporah was asked about the meaning of her name where she replied "bird." Talking about the name, she said-
"I was given a gentile name to be on the street, but at home I've always been Tziporah. I've just decided to reclaim it, If anyone calls me 'Kate', 'Zippy' or 'Zip', they've got three strikes and they're out. I'll let them know."
Likewise, on her Facebook page, she wrote;
"Tziporah is how I wish to be addressed. You won't get far with Kate - it is not my name and it is disrespectful for people to be wilfully rude and ignore this simple request."