News
Still Not Married Michelle Collins, Proud of Her Daughter: Despite Death of Ex-Boyfriend
You can pen down praises on "mother's love" and the entire sheets of paper in the world will fall short. Mother has always been reckoned as the most sacred thing we will ever encounter, thanks to the splendid deeds of mothers from around the world.
Let's talk about one such exemplary mom, Michelle Collins, @missmcollins, who is unmarried but still a proud mother. Here, we will reveal you some information about her love life, her daughter who is the reason of her pride and the rough phases in life that she has undergone.
The hardships that Michelle surmounted as a single mother while nurturing her daughter can't just be imagined. However, it seems all her pain has paid off with the presence of the daughter who eases her pain. Are you wondering how? 
Her love-life: Is She Married? Her Boyfriend and Soon-to-be-Husband?
Coronation Street actress, Michelle Collins, 54, seems to have numbers of dramatic turns in her life aided by the roller-coaster ride of her "Love-issues". In the year 1995, Michelle started dating Fabrizio Tassalini. A year later, her daughter Maia was born. Her relationship with her Italian boyfriend, Fabrizio, turned sour with time and eventually came to an abrupt end in 1998.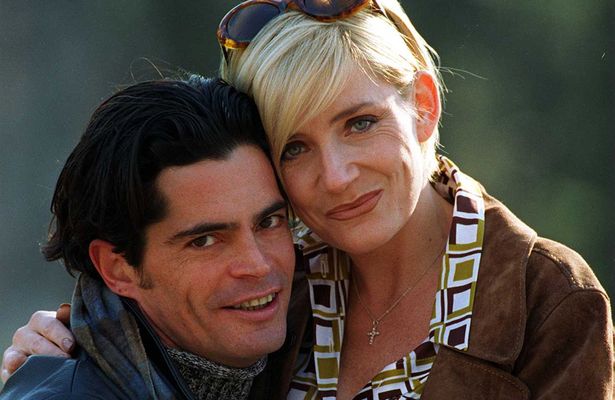 Caption: Michelle and her ex-partner Fabrizio Tassalini.
Source: i3.mirror.co.uk
In the year 2013, the news about her relationship with Mike Davison was all over tabloids. Michelle's boyfriend Davison is said to be 22 years younger than her. She is 54. Michelle's niece had initially introduced them. 
 Before Mike, she was also in a relationship with Mark Waters and Parry Cockwell.
Michelle's 22 years Younger Boyfriend, footwear entrepreneur Mike or Micheal Davison:
Suicide:  A moment of total madness
Michelle was very much attached with her ex-boyfriend Fabrizio as she was about to commit suicide when she was left heartbroken and exhausted by the split up of her relation with Maia's father in 1998. She took an overdose of paracetamol owing to loneliness but instantly phoned a colleague and was taken to the nearest hospital.
Death of Ex-boyfriend!
Her ex-boyfriend Fabrizio died in the year 2014 in Australia due to liver cancer. Michelle and Maia flew to Melbourne to pay their respects. Maia had a very hard time as she lost her father. Fortunately, she got to spend a week with her dad before he died.
Michelle: Never Been Married, But a Proud Mother!
Michelle has been into many relationships but had no husband. However, she has a beautiful daughter, Maia, 20, who has made her mother proud. She has gained 3 top grades in A levels though she was going through hard times. She fought back from the major surgery and the death of her father to gain three A.
She had surgery to have her gallbladder removed.  We must say she is a tough girl. Currently, she is reading History at the University of Bristol.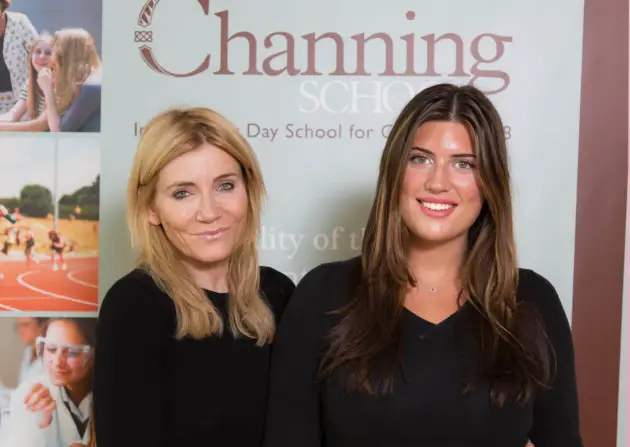 Caption: Michelle Collins and her daughter Maia.
Source: hamhigh.co.uk
Well done @MaiaCollins I love you and am so proud of you 3 A s and off to Bristol so proud x

— Michelle Collins (@missmcollins) August 13, 2015
Michelle loves her Daughter to the Moon and back:
"Her dad died when she was young which was difficult. As a single parent, I worried a lot. I really wanted to be with her as much as possible - especially during her teenage years.- Michelle Collins
Loving Mother and Daughter Michelle and Maia
Michelle Collins Recalls her Young Days:
Fifty-five-year-old actress and single mom Michelle says "I signed up to be an actress, not a celebrity". From the very young age, she was sure that she wanted to be an actress but couldn't go to any acting classes. She applied to around twelve drama schools when she turned eighteen but was rejected by all of them.
Eventually, she got an acting job at the Gate Theatre in Notting Hill. Today, Michelle is one of the talented actresses who has appeared in numbers of films and television series.
Michelle Collins was born on 28 May 1961 in Hackney, East London. She attended Kingsway Princeton College. Her first television appearance was the BBC drama Morgan's Boy. She is best known for appearing in Coronation Street and EastEnders. She also has notable roles in Sunburn, Real Women and Two Thousand Acres of Sky. She has recently appeared in Bear Grylls: Mission Survive as a contestant.
Caption: Michelle Collins talking about her experience as a constant in Bear Grylls: Mission Survive.