Trending
Versatile Actor Hans Matheson's private Personal Life: Girlfriend, Wife? Movies?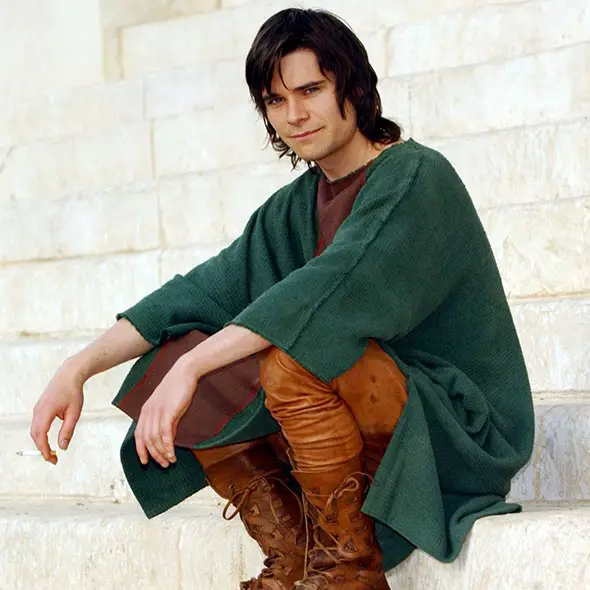 You can delve into the life of Han Matheson for hours, and all you can come up is "null". He has always been "an invisible one" due to his reserved and private nature. Everybody would indeed love to know how the life of this famous face runs. Who is his lucky lady? Is he married? How is his personal life? Well! We shall try rummaging each one of them for you.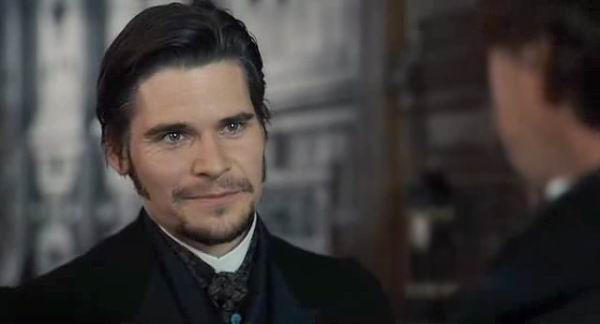 Caption: Hans in movie Sherlock Holmes
Source: hansmatheson.com
Personal life: Is he Married? Girlfriend and Wife?
Samantha Morton used to be his girlfriend at the very beginning of his film career. He dated the academy award nominated actress in between1995 to 1997. He has depicted about their relationship through his website HANS MATHESON where he explains,
"Love is a strange thing. I had to split with her. It was my most powerful relationship because of the amount of love we felt for each other and then the amount of pain we went through. You have to break your shell at some point. Your illusions have to be shattered. Now I can read Pasternak and understand it." 
Furthermore, his unofficial fan page at 2002 says that he had been dating an actress (who was then filming in Australia). Hans is also said to have lived two years on his own after the relationship with Samantha. Years after he said:
 "I met Sam again recently and it was really good," he says. "I didn't need her, she didn't need me. I never thought I'd be able to sit there and drink coffee and see her with her baby and be okay with it. I was proud of myself. We both were.
"I'd love to be married with children but maybe not quite yet," he says. "I'd love to have a big family. The family is under-rated these days - everyone is too bound up in their careers - but it is so important," said Hans.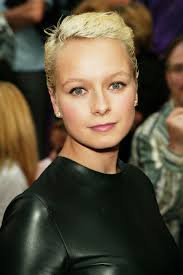 Caption: Samantha Morton, ex-girlfriend of Hans Matheson.
Source: cloudpix.com
Hans has a very private personal life and nobody knows if he is married or has any girlfriend at present .In fact, he has left millions of fans webbed in an utmost dilemma regarding this matter. His fans are always curious and asking but nobody actually knows much.
The funny part is he does not make use of the available social media at all despite the fact that there are millions interested in him.
Splendid Actor : Great Movies 
He commenced his career from a theater casting in MOJO 1995, and would eventually set an awesome example for the entire film industry later. His famous movies include clash of titans(2010), Christmas candle(2013), Sherlock holmes(2014) where his graceful acting received loads of plaudits. His performance in television series Virgin queen(2005) and the most recent Jericho(2016) are the sheer treat.
Johny Jackson of Jericho:
Caption: Watch the promo of Jericho.
Unlike his real life where his love affairs rarely come up, his character of Johny Jackson in Jericho, created and written by Steve Thompson and directed by Paul Whittington, sees him fighting for his love interests. Having premiered on January 7, 2016, the movie features Hans as a railway construction laborer thriving in the town of Jericho.
Hans Matheson plays the character of Johnny Jackson in Jericho.  Hans has described his role of Jackson as a "flawed, " but "lovable rogue" and is seeking redemption from actions committed in his past days. Indeed, this is a role that Hans in many ways reprises as has played the character of dark hero throughout the course of his career.
Hans claims to have been a shy character and introverted child in his childhood days and not happy at school. He left school then and, at the suggestion of his mother, auditioned for drama school known as Avondale Hall in Clapham.
His first break on the international stage came with his casting as Marius in Bille August's production of the Victor Hugo classic Les Misérables back in 1998.
Some of his most notable works include roles in The Virgin Queen, The Tudors, Tess of the D'Urbervilles, Deathwatch, Clash of the Titans and as the character of Aeschylus in 300: Rise of an Empire. 
Hans is one talented guy and plays guitar, violin as well as harmonica and writes his lyrics. He prefers the simple things in life which are to pursuing fame and fortune. He takes his guitar with him wherever he travels and prefers to travel by train rather than by air, even if the trip takes days.
Matheson: A Short Bio
Hans Matheson (born 7 August 1975) is a Scottish actor. He made his feature film debut as Johnny Silver in Mojo, Jez Butterworth's directorial debut movie. Apart from his passion for acting, Hans also loves playing guitar, violin, and harmonica. He is a very good songwriter as well.
He loves traveling by train rather than by air. He is indeed a simple person in real life and believes simplicity favors fortune and fame. Hans Matheson has imprinted an unerasable spot in the motion picture industry with his versatility. The Scotland-born actor, who also starred in several record-breaking movies and series, has stolen the heart of millions of fans worldwide.
He has portrayed many epic roles in movies namely Lord Coward (Sherlock holmes), Aeschylus(Rise of Empire), Ixas( Clash of Titans) and so on.