Trending
Who Is Victor Houston, Camila Mendes' Boyfriend? Bio, Age, Job, Net Worth & Facts
The Riverdale star Camila Mendes is dating Victor Houston! The couple reportedly started dating back in May 2018 after meeting in the New York City, despite the fact that they first met a long time ago as teenage high schoolers in the same neighboring high schools in Florida.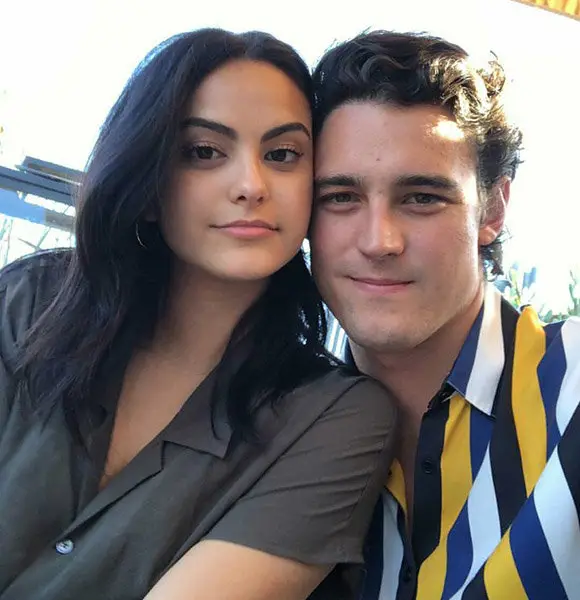 The Riverdale star Camila Mendes is dating Victor Houston!
The couple reportedly started dating back in May 2018 after meeting in the New York City, despite the fact that they have known each other for at least six years. They first met as a teenage high schooler in the same neighboring high schools in Florida.
Victor was the one to reveal their relationship that lurked the shadows till date. He proudly introduced his new beau via Instagram back on 1 July 2018, referring Camila as his "Baby."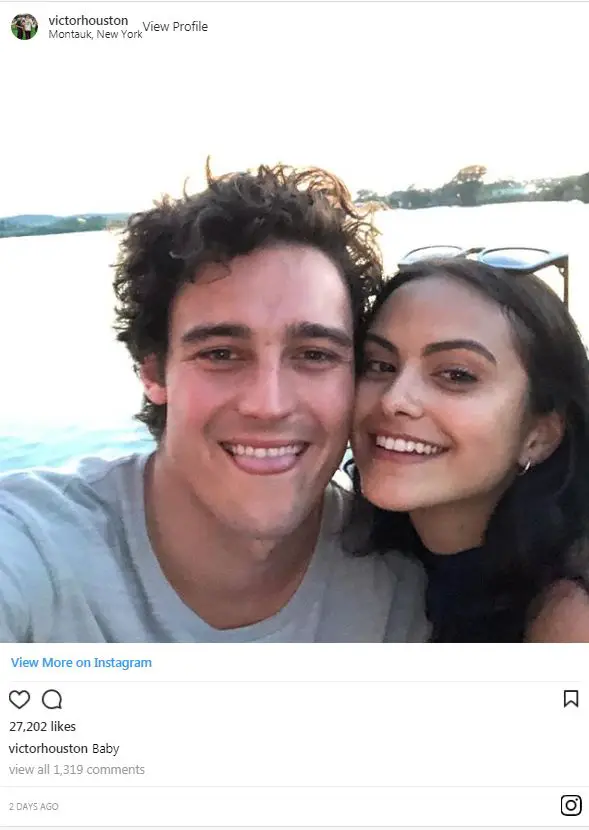 Victor Houston with Camila Mendes (Photo: Victor Houston's Instagram)
However, speculation of their relationship had already initiated after Camila shared an Instagram of two men kissing on her cheek, among which one was Victor on 9th June 2018.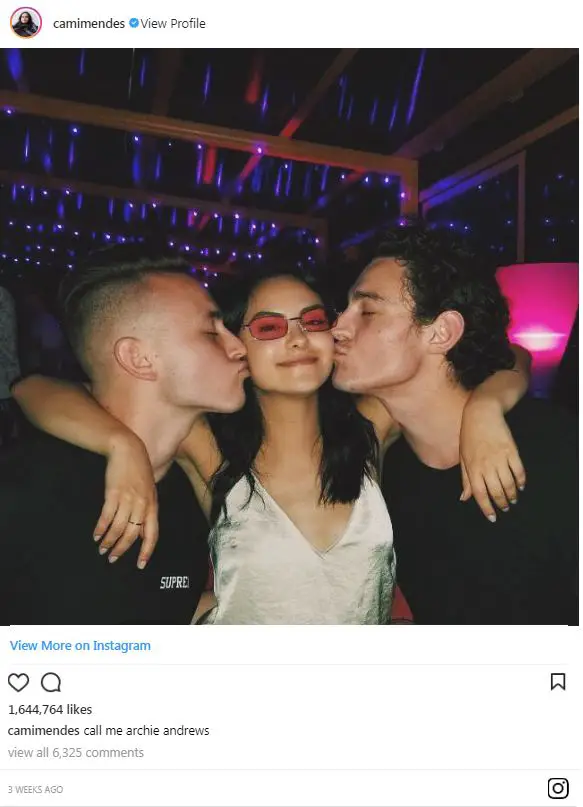 First Glimpse of Camila Mendes and Victor Houston (Photo: Camila Mendes' Instagram)
Moreover, following the speculation, Camila shared the newly blossomed lovers' picture on her Instagram Story on 24 June 2018 with a heart placed above their faces. 
They seemed to have taken the pictures at E.P & L.P in West Hollywood on 23rd June of 2018 where they were spotted alone without their friends. A source shared to E! News:
"They clearly looked like a couple and didn't leave each other's side for the hour they were there. They were showing a lot of PDA and were being very lovey dovey." 
Similarly, fueling their affair news, Victor posted a picture of him and the actress on his Instagram wishing the actress on her birthday on 29th June 2018, in which the star replied with the heart emoji.
The item has appeared on both of their Instagram and flaunted their relationship, but yet to talk openly about their affair. Confirming the dating rumors, the actress hinted at her new relationship on 2 July 2018 talking to Nylon:
 "It's somebody completely out of the industry. It's funny because I'm more hesitant to talk about it because I don't want him to read this… I actually would totally talk about it right now, if I didn't feel like, Wait, he might read this."
Well, Camila, who has a net worth of $3 million, opened about her relationship status to non-actor after Victor made an announcement about their blooming relationship on 1st July 2018.
Camila thinks dating the people from the industry is tough as she had dated actors before. And with her experience of dating actors whom she had met on her journey, she found the less similarity causing the fragile relationship.
Since the friends-turned-partner was going smoothly with their relationship, a speculation was made about their split. She prefers to keep her relationship low-profile, they don't stroll on the public places much. But it does not mean that the couple has taken a break from the relationship. 
The couple hide in the cave and the speculation started to surround of their split, but the rumors were cleared after Victor was spotted with Camila in San Diego to accompany her for the Comic-con on 23 July 2018.
The hunky man stood beside her girlfriend actress as she walked on the crowd. Like a normal couple, they walked holding hands along the waterfront and played Nintendo, and had drinks with their friends.
While his girlfriend Camilla was surrounded by her fans, Victor captured the moment and shared on his Instagram story where Camila was busy signing an autograph to her screaming Riverdale devotees.
Notably, the couple is dating for two months and is still going strong despite their low-appearance on the media.
Victor Houston's Bio 
Victor Houston graduated from the same high school as of his actress-girlfriend, Camila Mendes in Florida. After his graduation, he went to Boston College and studied Business and Philosophy. He graduated from Boston College with a bachelor degree double majored in Business and Philosophy.
Similarly, he also pursued the abroad study in The University of Hong Kong for six months to study both Accounting and Finance. In addition to this, he holds The General Securities License (Series 7) and The Uniform Combined State Law Exam (Series 66).
He works as the Client Service Associate at Oppenheimer & Co. Inc since 2016. Owning a job of a Client service associate, he earns the salary of an amount of $ 38,124 per year. Before working in that company, he also worked in various companies in California, Philadelphia, and Florida.
Aside from his professional life, he loves traveling and has visited many countries including Shanghai, Tokyo, Cambodia, Colombia, Jamaica and South Korea. In addition to traveling to different places, he also has a keen interest in mountaineering. He has climbed various mountains of the United States for skiing.