News
Will Jennifer Lawrence Appear in More 'X-men' Movies? She Gives an Honest Response to the Possibility
With X-Men franchise's "First Class"  trilogy coming to an end, the question of whether the expiring contracts of the characters will be renewed or not has become fan's top query lately. The fear of not being able to see their favorite mutants webbing magic again is haunting their minds.
Talking about Jennifer Lawrence, the Mystique girl who can transform into any being undoubtedly is among the most-sought characters in the whole franchise. Her exclusion, if made, is obviously going to cost loads of fan for the franchise.
We might have seen the last of #JenniferLawrence in #XMen ???? https://t.co/PkSiYiKynF pic.twitter.com/Pi8v3APAe4

— MTV UK (@MTVUK) May 28, 2016
However, she did respond to the speculations in her own characteristic way.
"Fassbender and McAvoy and I were all talking," the actress was quoted by Entertainment Weekly. "Like, 'Will you come back?' 'I dunno.' 'I'll come back, if you come back.' Fox should be terrified because the deal we made was like if one of us doesn't come back, none of us are."
If it's not her humor doing the talk, the fans are definitely going to breathe a sigh of relief. With the X-Men franchise most unlikely to risk losing all four actors, fans are for sure to get their dose of Lawrence's "Mystiqeness" in upcoming series as well unless the board goes banana.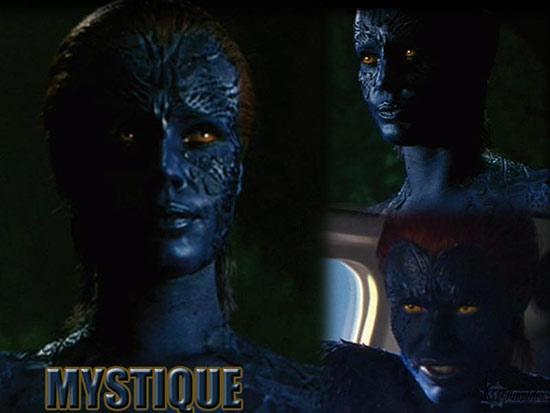 Source: fanpop.com
Lawrence was brought into the limelight as Mystique in 2011 in the first of the trilogy, X-Men: First Class. On the contrary to the reputed Lawrence of today, the one in 2011 was a struggling fresher who was yet to do something big. This very role worked wonders for her acting career as a significant breakthrough and hey presto! She was at the top in Hollywood in a wink.
Despite the fact that her role as Mystique somewhat paved the way for her, it was her untiring efforts and skills that actually brought her all the way here. As a self- aware lady, Lawrence does admit that she is proud of what she has become, not necessarily, arrogant though. 
She puts it this way while talking to EW,
"I would love to come back. I love the fans and I love the character. But then you realize how important your year is, like how important three months out of your year is. I don't know. I shouldn't be that honest."
The answer with such magnitude of honesty is only possible from the lady herself.
Jennifer Lawrence doesn't need the #Xmen.
The #Xmen needs Jennifer Lawrence. pic.twitter.com/O4B3G1SRaE

— Mystique D3 (@THGDistrict3) June 3, 2016
Even if we lose this Mystique girl  from the X-Men franchise somehow, Jennifer Lawrence is always going to be there among us with same aura and charm. She just reminds how good a discovery she is to Hollywood in as many ways possible.
The official X-Men twitter account announced her and god! she is really good at it.
A leader transformed. Jennifer Lawrence returns as Mystique in #XMenApocalypse, now playing. https://t.co/cIpp5lo4pzhttps://t.co/ZYrJaBO1gM

— X-Men Movies (@XMenMovies)

May 29, 2016