News
Writer And Reporter Evan Solomon to Host a New Radio Show on CFRA, Less Than a Month After Being Fired From CBC
Evan Solomon, who is an entrenched writer/ radio-television journalist, faced a huge blow in his career when CBS fired him - after an investigation uncovered his involvement in secret art deals, which he allegedly initiated through his CBS contacts. But within a month of being fired, he successfully landed a new stint at CFRA. He is lucky, isn't he?
Dismissal from CBC:
"I regret to inform you that CBC News has ended its relationship with Evan Solomon," executive Jennifer McGuire expressed and let everyone know that Evan was fired. But this didn't put a full stop in Solomon's career. His new job at CFRA promised him a handsome sum of salary.
Before being fired from CBS on June 9, 2015, Evan had successfully established his career because of his popular CBS shows like "Power & Politics" and "The House." Post his CBS departure, he spent cozy times with family and friends for a month. Soon after that, he was awarded a new stint at CFRA, which was the vacant position left by Rob Snow.
Caption: CBC fires Evan Solomon
Since joining CFRA, he has been functioning as a host on CFRA's Afternoon Edition, which is a daily show. Because the former host had left the show, Evan was selected for the position. The show owner has referred to Evan as a perfect fit for the show.
We have also come to know that Evan has been continuing his other works such as Everything is Political. Evan is an executive producer of the SiriusXM broadcasted radio show. He is also continuing contributing to Maclean's Magazine.
He also currently hosts weekdays news show 'Ottawa Now' on CFRA.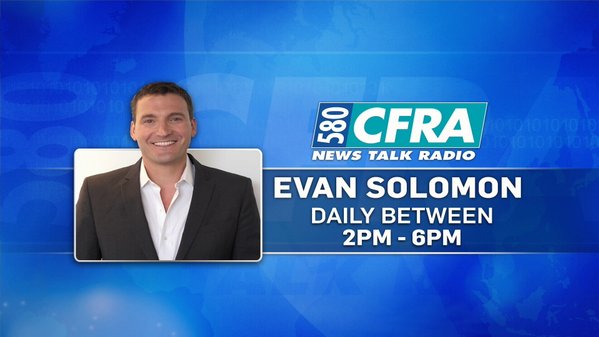 Caption: Evan Solomon to take over drive home time slot on CFRA
Source: cfra.com
Meanwhile, Evan Solomon from the United States of America commented on the issue:
"Honestly I don't understand why the guy isn't allowed to sell art, If an American TV host had a second job as a fine art broker I'd be impressed."
Evan Solomon's Short Bio:
Evan Solomon was born on April 20, 1968, to Parents Virginia and Evan Solomon. He attended Crescent School and graduated from McGill University in English Literature and Religious Studies.
Evan debuted his journalism and broadcasting career as the host of The Changemakers, Future world and Hot Type for CBC. He worked on various tv show such as Fueling the Future, CBC News: Sunday and Power & Politics before getting booted in 2015. He is currently married to Tammy Quinn and has two children with her.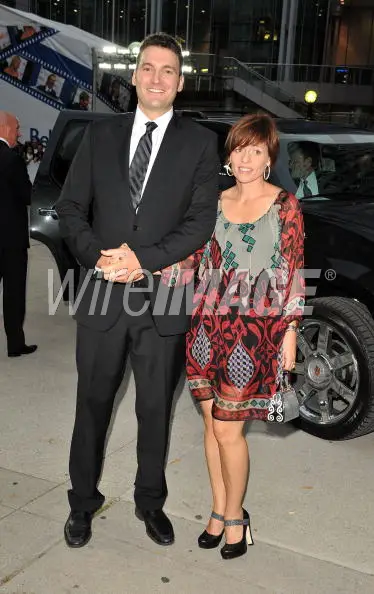 Caption: Evan Solomon and wife, Tammy Quinn attending the 'Score: A Hockey Musical' premiere
Source: Wireimage