News
Zach Villa's Seven Months Of Engagement Comes To An End! Splits With Actress Partner
The end of romance!
Zach Villa and his "Westworld" star girlfriend turned fiance and bandmate Evan Rachel Wood have split and have called off their engagement as per reports on September 7.
As per reports, the two fell apart a month back. Thus far there have been no statements released by either party's representative, so the reason for the downfall of such a beautiful relationship is far from the knowledge of the media.
But Wood seems to have confirmed it once and for all, as her recent tweet suggests that she is now a single lady.
All the single ladies! ????????????????????????
????

— #EvanRachelWould (@evanrachelwood) September 7, 2017
The two made their engagement public when Wood called Villa her fiance back in January 2017 while attending the SAG Awards, but now they have drifted apart, ending seven months of engagement.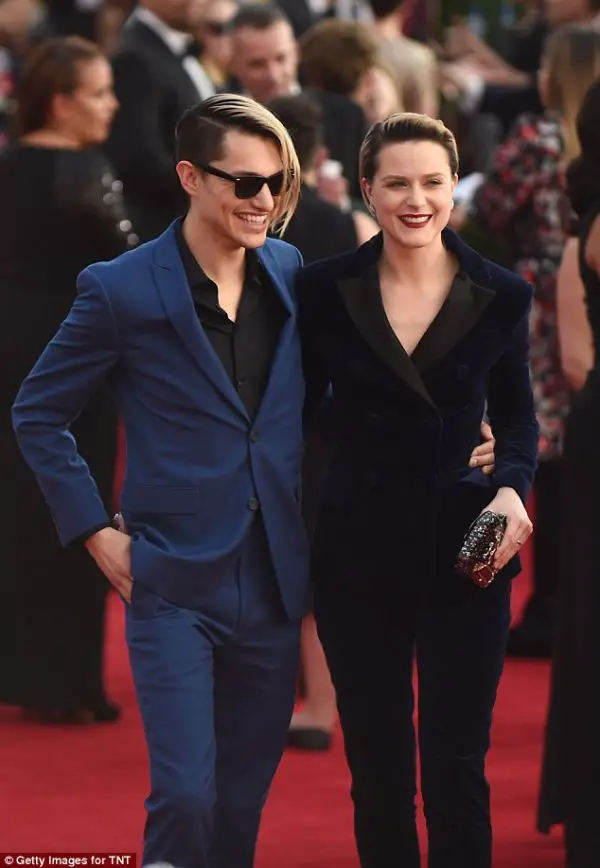 Caption: Zach VIlla and Evan Rachel Wood announced their engagement while attending the 2017 Screen Actors Guild Awards.
Photo Credit: Daily Mail
Wood and Villa first met back in 2015 while performing together at a John Hughes-themed cabaret in Los Angeles, which led them to form the electro-pop duo "Rebel and a Basketcase" in the same year.
Wood recalled her first meeting with her former partner, Zach in an interview with Billboard last June as,
'When Zach and I met, I was in a time in my life where I was tired of making myself smaller for other people and I was ready to overcome oppressive situations and begin a time of rebirth,'
For those who did not know, Wood was previously married to Jamie Bell, a famous actor. The former couple split back in May 2014 after almost two years of marriage. The two even share a 3-year-old son, whose name and identity remain out of the limelight.
Moreover, Wood was also sexually assaulted, and she shared the horrible experience in an interview late last year. She exclaimed,
"I've been raped. By a significant other while we were together. And on a separate occasion, by the owner of a bar. … I don't believe we live in a time where people can stay silent any longer. Not given the state our world is in with its blatant bigotry and sexism."
Such a horrible experience she had!
A Short Wiki of Zach Villa:
Zach Villa is a self-taught multi-instrumentalist and a skilled singer-songwriter, who knows how to play. He plays guitar, bass, keyboards, and drums.
Zach is the son of Sheryl Villa and Larry Villa. He studied acting at Interlochen Arts Academy, Michigan and even went to Julliard School. Moreover, he has also appeared in the movie including Honeyglue, Batman: The Telltale Series and Jesus Year.
Stay with us for more updates on Zach Villa!