Celebs
Akiane Kramarik, The Child Prodigy's Net Worth
Akiane Kramarik's stunning work of art has been recognized by many, but her love life also seems to be a matter of interest to her enthusiasts.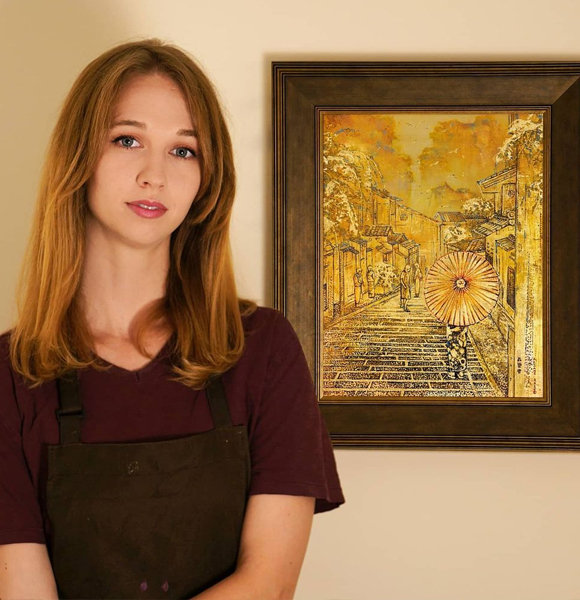 Akiane Karamarik, like many others, was born with a passion, but while most let go of their passion growing up, Akiane kept it close and made a career out of it. A career that has landed her a net worth that she could never have imagined. 
Akiane Kramarik's Net Worth
It's not exactly that Kramarik would not have imagined this net worth, but in a society where art is considered a "last resort," for many, Akiane has constantly put forward her achievements to put that mentality to rest. 
Akiane began drawing at the age of four, and as per her, Jesus spoke to her when she was of that age, and so her journey began. 
Her paintings are spiritual and religious that involve the essence of Jesus, children, and animals. While young, she even sold a painting for 10,000 dollars. 
Her sheer brilliance reflects on the seamless talent that she exudes whenever she is in front of a canvas. That is when she creates magic, and that is how she created a career. 
Now, at age 27, her life revolves around colors and an imagination that she brings to life every time she picks up her brush. 
At just the age of 8, she was welcomed to The Oprah Winfrey Show, where she displayed an exceptional array of talent. When aired on television, Akiane garnered an overwhelming amount of support and love that has never ended with this impressive episode. 
Akiane On The Oprah Winfrey Show
She has a personal store where she sells her famous paintings and sells self-portraits. As reported by Celebrity Net Worth, a prodigy, Kramarik stands at a net worth of $2 million. 
Apart from sharing the same space with Winfrey, she also appeared on CNN's The Late Late Show with Craig Ferguson and Katie. 
Amongst her glaring display of many arts, "Prince of Peace" is said to be (by herself) her favorite.
She painted what seemed to be the face of Jesus when she was just the age of 8 in 40 hours.
Sadly, her agent (mistakenly) sold the painting while in the exhibition. However, the family recovered the painting in 2019 and later sold it to a private collector for $850,000.
For someone to have such talent, which portrays clearly (literally) on the canvas, it is one of the most interesting things to be able to witness. 
This brilliant prodigy now has grown up to be a talented adult. But, as people have witnessed her excellence since her childhood, they can't stop but wonder if someone graces her life now and is a reason for her beautiful smile. 
Is Akiane Kramarik Married?
As of yet, Kramarik does not have a husband, meaning she is not married. She hasn't even been linked to anyone as of yet. 
By the looks of it, Akiane has chosen a certain path in life where she would want to keep her life concealed. However, this does not stop fans from showing their curiosity. 
Personal Life Of Fellow Painter: Love Is In The Air! Painter Jwan Yosef Engaged To His Partner Ricky Martin! When the Wedding Bell As Married!
Back in 2012, when Akiane took to her Facebook to wish her brother, Jeanlu, a happy birthday, among the heartfelt comments laid a curious one.
While everyone was busy wishing her brother a happy birthday, one particular commenter wrote, 
 'Hi Akiane Kramarik it's me again do you have a boyfriend or husband. Just curious'.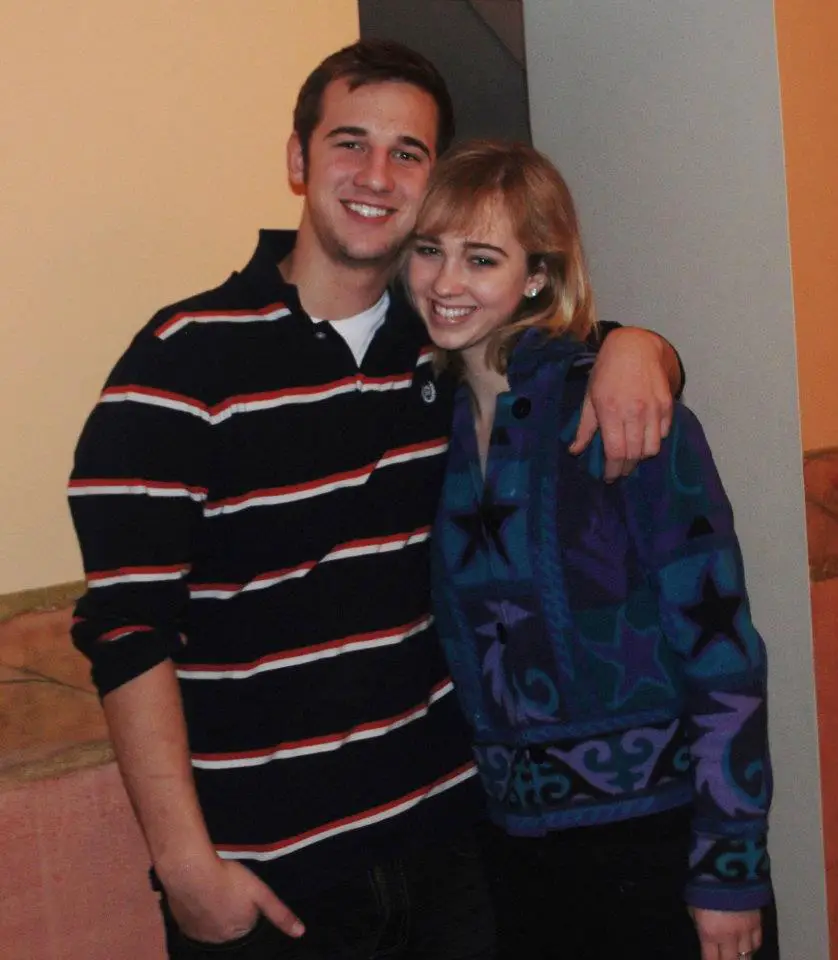 Akiane Kramarik With Her Brother (Source Facebook)
Well, we don't know either. But she does have two older brothers with whom she grew up. 
Kramarik now lives her very peaceful life away from chaos, bringing her imagination to life and spreading warm, bright colors on whatever she creates. It indeed is beautiful.