Celebs
Alicia Garza and Her Husband Split ! All on Their Relationship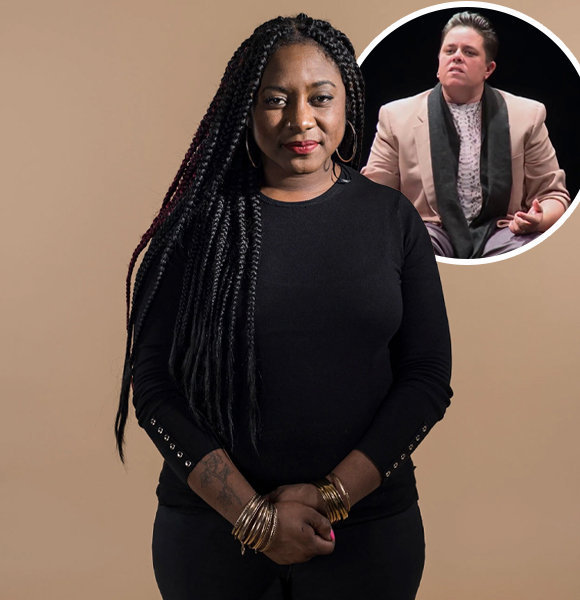 The bold and strong Alicia Garza is known for her amazing works advocating against police brutality, anti-racism, and more deep-rooted social issues.
She is the co-founder of the international Black Lives Matter movement and a writer whose writing has been published in The Guardian, The Nation, Rolling Stone, etc. 
The work done by Alicia for the betterment of the POC community and the rights of many other minority communities is truly inspirational and wonderful. 
Besides spending time on her praise-worthy social contributions, she spent time with her husband. But sadly, the activist seems to have split with her husband, which she announced on a podcast. 
Alicia Garza's Husband
Alicia is a truly inspirational woman who has done marvelous work to help the minorities of society. 
And her work hasn't stopped here, Garza still has a lot of battles to fight, but she has millions of people right beside her helping her win the battle, the battle for humanity, equal rights, against discrimination, and just a life that all of the people deserve. 
While the battle for what's right is still ongoing, her personal life with her husband now seems to have come to an end. 
Alicia was married to her husband, Malachi Garza, an openly transgender man. 
Side Note: Malachi Garza goes by he/they/them pronouns.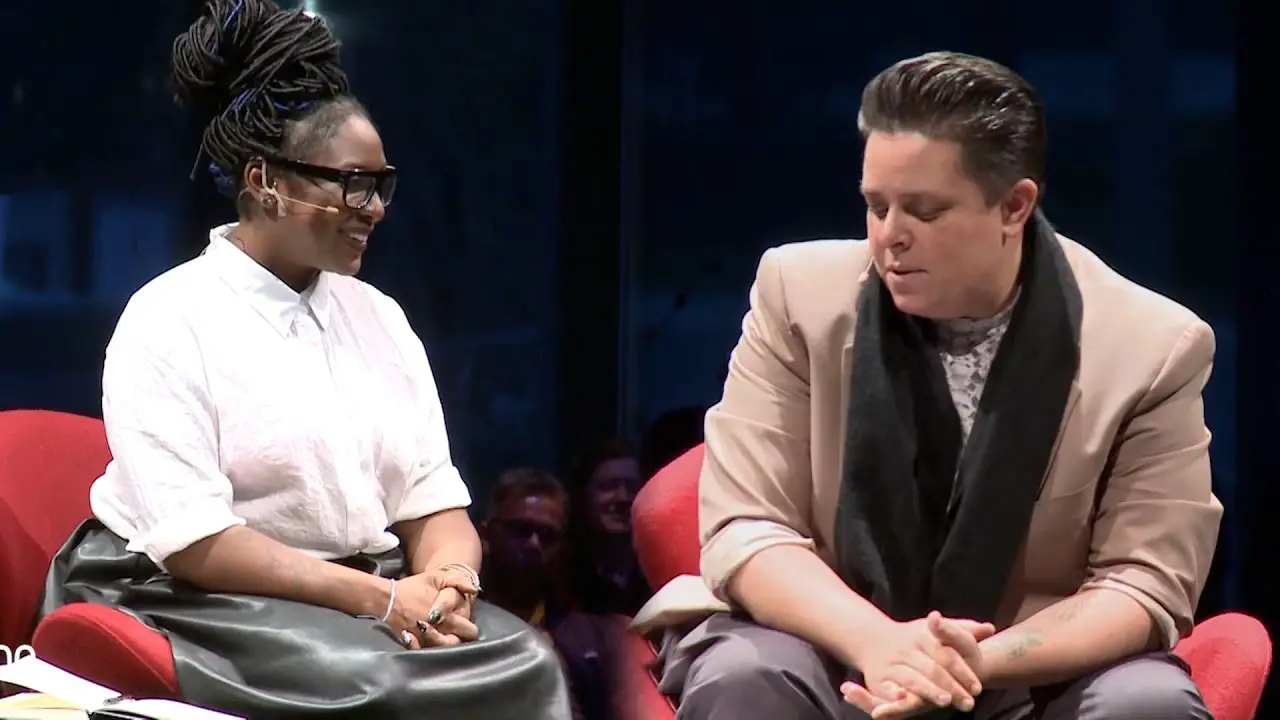 Alicia Garza and Her Former Husband During An Interview (Source Youtube)
Malachi Garza has equal passion for activism and advocating for the rights of people as much as Alicia.
This common ground of theirs probably was why their marriage lasted as long as over a decade. 
The two got married in 2008 and were married till 2021. Unfortunately, the news of their separation was never really recorded in the media, although Grazia is such a big international activist known worldwide. 
However, the news was shared by Grazia herself back in September of 2021 in a podcast where she revealed that the two had ended their relationship after 17 years. 
Surely the news of their separation is sad and heartbreaking, but the story of how they met and how this 17-year-long joyful relationship came to be is a story that you do not want to miss. 
More on: Tammy Bruce: Openly Lesbian Radio Host on Gay Activism Through Fox News
How Did Alicia Garza and Her Former Husband Meet?
Garza met her former spouse when she was 22 years old. Alicia is 41 years old as of 2022, which means she probably met her ex-husband around 2003. 
In a YouTube video posted back in 2016, Alicia talks about how she met her then-husband and how their love story came to be. 
She shared how she saw them in a crowd during a blockage at Bay Bridge back in 2003. Then, Malachi was doing the role of security. 
A few weeks later, Garza got an email about the School of Unity and Liberation (SOUL) through the same network. 
Malachi, an activist, was the interviewer that day, and he was set to interview his future wife, Alicia. But he was forty minutes late. 
She then elaborated on how the twenty-minute interview turned into a four-hour conversation. "I remember leaving there and saying 'I met my soulmate.'"
Due to whatever reason this relationship might have ended, the truth of the matter is the two are extremely amazing human beings and enjoyed a great 17 years together, one they will cherish for the rest of their lives.