Entertainment
Amaury Guichon's Beau Gives Insight On Their Love Story Through Instagram
Amaury Guichon Married His Partner During The Pandemic. They Now Plan To Exchange Vows In Canada After Things Go Back To Normal.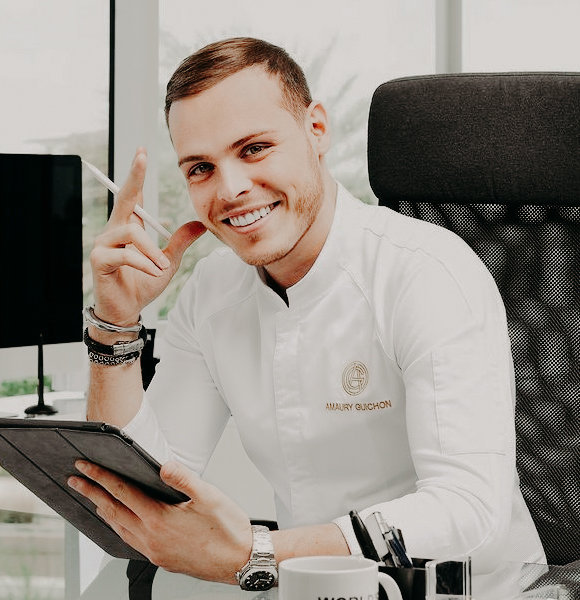 French Chef Amaury Guichon got married to his wife during the pandemic and is enjoying the fruits of newly married life. 
Amaury's marriage to his wife came to light when she answered a fan question about their marriage.
She revealed in her Instagram story that the two got married around Christmas in 2020 and the wedding was a "covid wedding."
But the pair now plans to do a proper wedding in Canada when things get back to normal.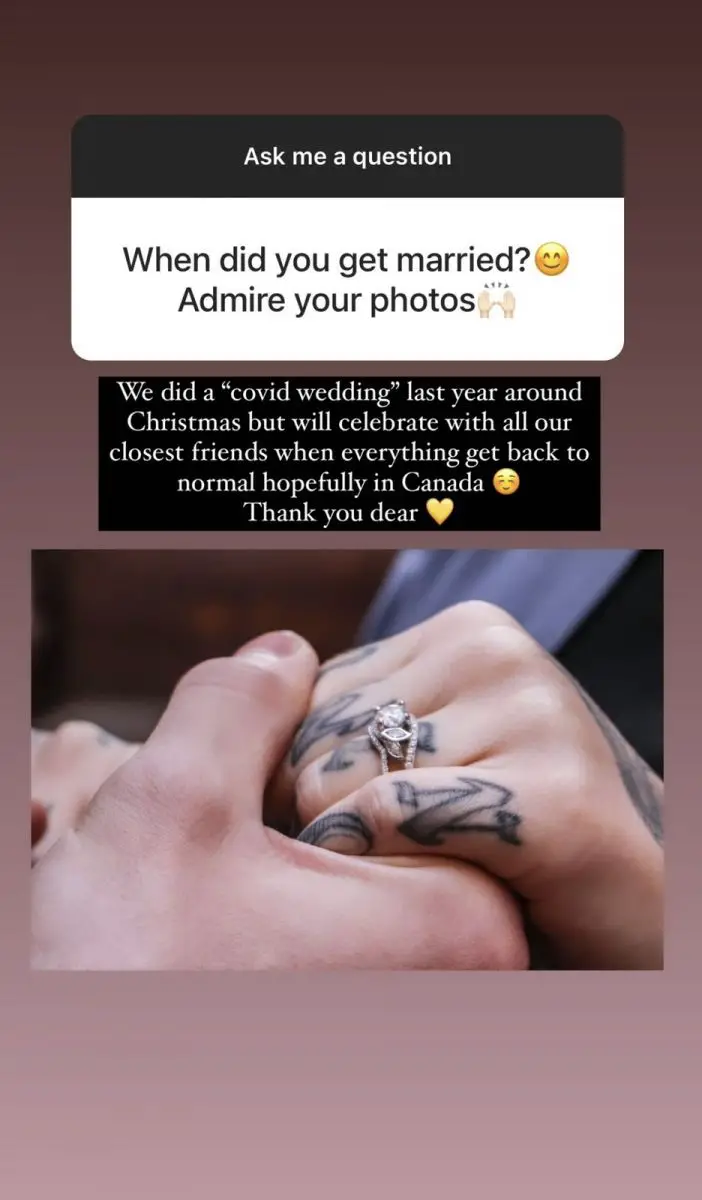 Amaury Guichon's Partner Reveals Marriage Details (Via- Amaury's Wife's Story Highlights)
How Did Their Relationship Start
The French Chef is married to Fiona Bergson. Fiona, who is a tattoo artist, has her own tattoo parlor named Imperial Tattoo Connexion. 
When a fan asked about their first meet, The chef's wife responded that their relationship started four years ago, and it was love at first sight.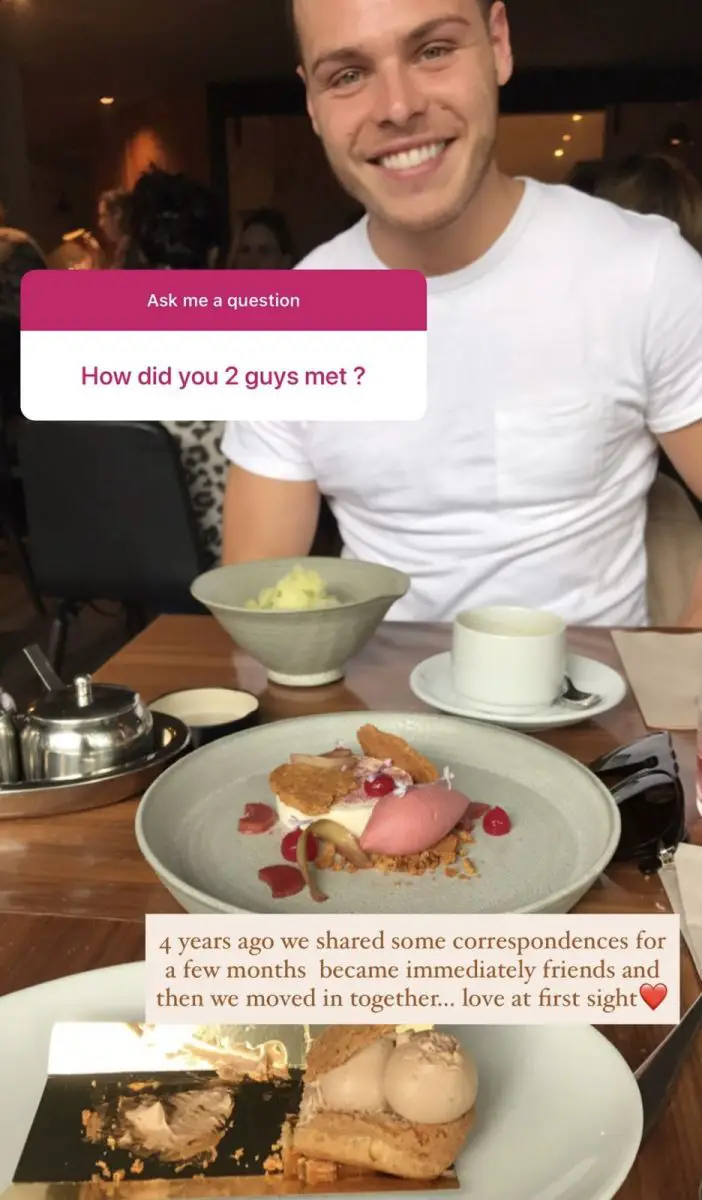 Amaury's Partner Describes Their First Meet (Via- Amaury's Wife's Story Highlights)
The now husband-wife shared some correspondences for a few months and then became friends and ultimately moved together. 
Back in May 2017, Fiona tagged the professional chef on her Instagram post. The two were having a chess match, and it was the pastry chef's first appearance on Fiona's profile. 
The pair travel the world together and never forgets to capture each and every moment. Fiona's story highlights on her Instagram show her travels alongside her partner. 
Even though Amaury's social media contains his work and imitations of lifelike cake designs, he makes sure to let his 3.1 million followers know about every special occasion between the two. 
We congratulate the newly married couple on their marriage and extend our regards for a new chapter in their life. 
Career Of The Professional Chef
The 30-year-olds professional life has been equally successful as his personal life has. His journey to becoming a pastry master started around 2013 while working at Aria City Center.
Also, the pastry chef placed 3rd on the French reality TV show named "Who will be the next great pastry chef." 
Amaury has now opened his own teaching institution, The Pastry Academy, where he teaches pastry enthusiasts his art and sells his designs as well. 
Despite being a master in his arena, he does not hesitate to teach people on platforms such as YouTube that are free.