Entertainment
Bad Kid Jay Asks Ex-Girlfriend If She Would Get Back With Him If Given A Chance
Bad Kid Jay asks his ex-girlfriend if she still wants to get back despite the breakup and she responds with an answer that shocks Jay.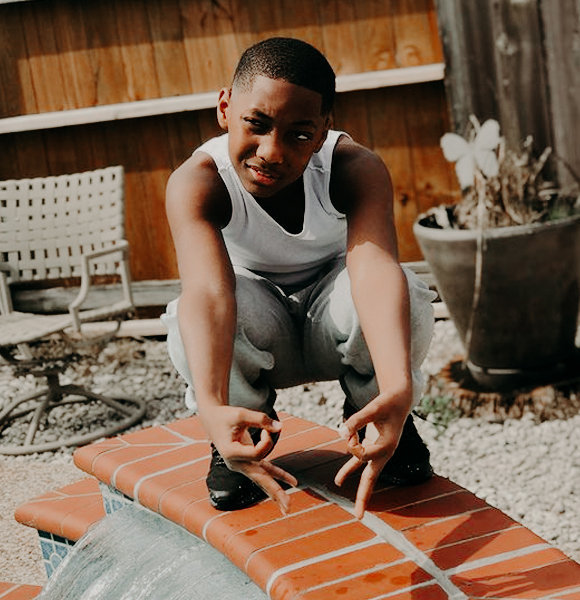 On a YouTube video posted on 20th August 2021, Bad Kid Jay sits down on a car with his ex and answer some of the questions sent by their fans. 
One of the questions that his ex answers leaves the Youtube star shocked.
No For An Answer 
In the video titled, "EXPOSING MY TRUE FEELINGS FOR MAGIC TO MY EX AALIYAH.. (I MADE A MISTAKE)," Jay asks some fans' questions to his ex-girlfriend, Aaliyah.
The teenager YouTuber proceeds to read the question to his ex. He asks, 
Would you ever get back with jay if you had a chance?
Without wasting any second, she answers with a plain "No." Then, with a surprised face, Jay proceeds to ask the question again and her answer this time too is, well, a plain no!
Jay and his ex answering questions from their fans 
Further, the 16-year-old artist asks an exciting fan question to his ex. 
"How does she feel about you tryna get back with your ex Mimi," Jay reads to his ex. 
And her response is as funny as it is. She bursts out laughing and says, "I don't care." 
Mimi was his ex before her, whom Jay dated from 2019-2020. 
The friends further confirm that they are not dating anymore when the question of their relationship shows up. 
Why Did The Two Breakup?
The funny environment soon gets tensed after the two start examining the nitty-gritty of their breakup. 
Aaliyah proceeds to reveal the reason she broke up with the 16-year-old YouTuber. She reveals how some actions of Jay upset her, and she thought that it was the last strike for her to be in the relationship. 
"Thats like cheating, I don't care if its for entertainment or not"
Says Aaliyah mentioning one particular video of Jay where he kisses a girl.
"Entertainment is Entertainment" the 16-year-old proceeds to justify his actions with the statement. 
Jay further reveals that the two were in contact even after breaking up and stopped talking when Aaliyah started dating another guy. 
Although they might not be together even through all that, the two are still on talking terms with each other. 
Jay is not dating anyone as of now, and he has not shared anything about his dating life on his YouTube channel.
More On Bad Kid Jay
Bad Kid Jay has amassed a huge fan following for himself over the course of small-time on the Internet. 
He has almost 470k subscribers on his YouTube channel and a surprising 1.8 million followers on Instagram. But not all of his fans know him as a social media star. 
He is also known as a hip-hop star as he is a part of his own band, The Bad Kids Band. 
The band has a trio that includes Brazzy Wave, aka DEDE 3X, Brandon Dukes, aka Bad Kid Bam, and Bad Kid Jay himself. 
The band was formed by American YouTuber and rapper Funny Mike in 2017. 
The trio has released a couple of songs till now. All of the songs feature in Funny Mile's Youtube Channel. 
Jay has been featured in 3 songs published between Christmas Day in 2017 and New Year's Day in 2018. 
The team is still going strong even to this day. Jay shows huge respect to Funny Mike and thanks him for everything.