BasicallyIDoWrk and his girlfriend turned wife's memories are still treasured on their respective socials despite their breakup.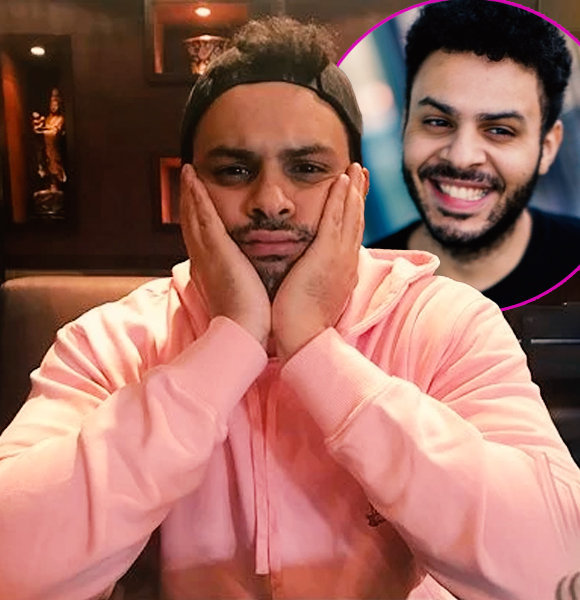 The YouTuber Marcel Cunningham, a.k.a. BasicallyIDoWrk and his wife, got separated.
After documenting their love life on public platforms since they were girlfriend and boyfriend, Marcel's ex-wife felt obliged to address their split with their followers.
So she took to her Twitter to better explain the situation.
BasicallyIDoWrk Splits From His Wife
The news of Marcel's breakup with his former wife, Simone Olivia, broke out when Simone made a Twitter post on June 17, 2020, revealing their separation.
Simone wrote in her post that she came forth with the news because she felt it was necessary, to be honest with the followers who had witnessed her and Marcel as a couple for several years.
In her words,
Due to the fact that our lives together have been public for past 6 years, I feel that this post is necessary. This may come as a surprise to many of you, but Marcel and I separated at the end of last year.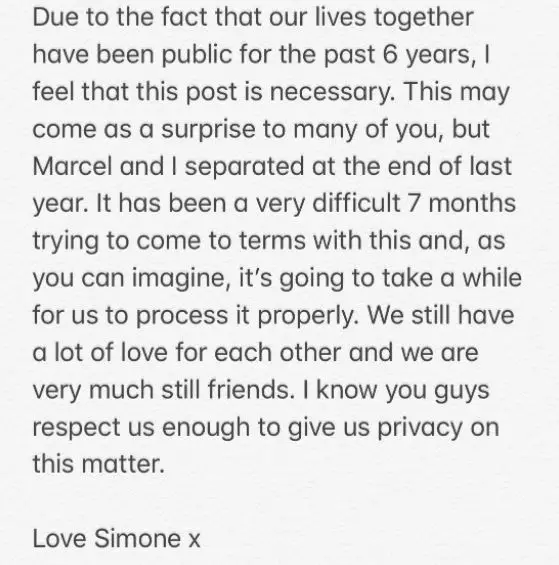 Simone's post about her separation with Marcel (Source: Twitter)
The split was not easy for the couple, as it took a while for them to move on.
Moreover, Marcel and Simon still have their memory treasured on their respective socials that pretty much suggests their love for one another has not faded yet. 
Their relationship dates back to 2014 when Marcel shared the first glimpse of Simone on Instagram, referring to her as 'love' in the caption. Likewise, Simone also took to her Instagram in February 2014 to make her first-ever upload with Marcel.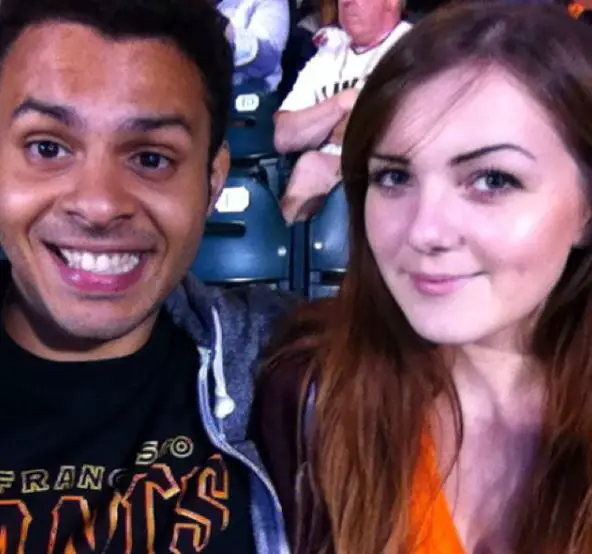 BasicallyIDoWrk, a.k.a. Marcel Cunningham, attaining Giants' game with his former wife (Source: Instagram)
Since then, the two frequently appeared in each other's socials, proudly displaying their affection.
Later, in 2016, Marcel announced through his Twitter that the pair tied the knot for visa/legal reasons and displayed the wedding ring he bought for Simone.
However, their love life came to a sad end after six years of togetherness, which might have left their fans heartbroken.
With heavy hearts, the pair have moved on in their life, but they are not seen with any new partners yet as per their appearance on social media.
Simone is out and about spending time with her friends and family while Marcel continues to create his YouTube content.
His Journey as A YouTuber
The American YouTuber who generally goes by his YouTube channel, BasicallyIDoWrk, soared to popularity with his funny gaming videos.
Although Marcel is known with a different name, he has always been on his channel with his face revealed from the start.
Joining the platform on September 14, 2011, the gamer has amassed 4.95 million followers on YouTube as of 2021.
Likewise, Marcel Cunningham, age 31, has an equally dominating social media presence with 1.7 million followers on Twitter, whereas 801 thousand followers on Instagram as of now.
With massive followers, the YouTuber probably earns from 16 thousand to 261 thousand dollars annually from his YouTube channel.
Besides YouTube, Marcel's merch store and his brand endorsements also add up to his massive net worth. With his intriguing YouTube content, Marcel is sure to excel further as a dominating content creator in the future.