Entertainment
"I have a girlfriend, she just goes to another school" said Benny Blanco on his Twitter
Benny Blanco finally reveals his secret girlfriend after teasing it for a while on Twitter.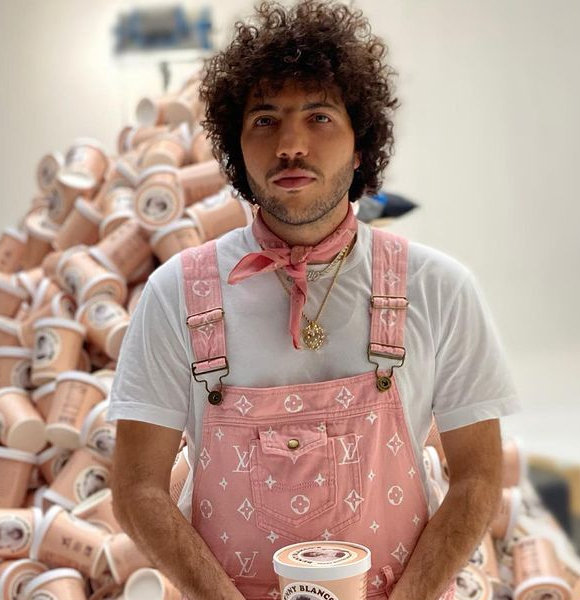 On January 26, 2020, Five-Time BMI Songwriter of the Year awardee Benny Blanco shared a picture of him with a girl on his Twitter account and addressed her as his girlfriend.
"I have a girlfriend, she just goes to another school..."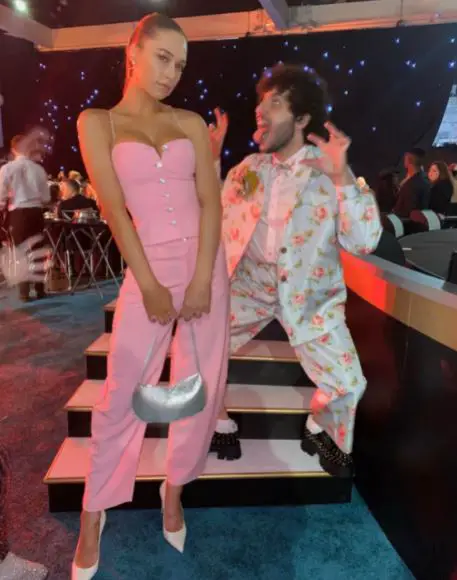 Benny Blanco And His New Girlfriend In An Event Together (Source- Twitter)
The caption could reference his old posts, as it is not the first time he has used the caption. Back in 2019, he posted several pictures, hiding the face of the woman he featured on his post, and captioned it the same. 
Well, it might be the same girl or a shade to his ex-girlfriend. 
Together During Quarantine
The woman is an English model named Elsie Hewitt. After her appearance on Blanco's Twitter, the pair started being more open about their relationship on social media. 
The 25-year-old English model lived with Blanco throughout the quarantine as the two were seen cooking and eating together. 
The video shared by the model featured Lil Dicky joining the pair for a nice dinner. Blanco can be seen making food with Hewitt throughout the video and shying away from the camera at times.
Caption- Benny Blanco And His Girlfriend Cooking Together
But he is not always shy when it comes to cooking with his girlfriend and recording it. It seems like they do that quite often.
In a video titled How To Make The Perfect Chicken Parmesan posted on 16th September 2020, the couple records themselves making chicken parmesan.
The quirky nature of the pair and the smiles shared showed the kind of relationship they had perfectly.  
Who Is Elsie Hewitt? 
Elsie is no new personality when it comes to media. She describes herself as a food connoisseur and an actor on her Twitter bio.
Elsie was also featured on Lil Dicky's series Dave and Dave 2 alongside Kendall Jenner and Haley Bieber. Also, Blanco and Hewitt have shared some intimate and adorable moments in the series.
Apart from her ventures in modeling and acting, she is seen sharing her food adventures on YouTube.
Is Benny Blanco Gay?
Despite having a history with a woman and being rumored on having a girlfriend in the past, he has sparked some gay rumors. 
Following his feature on the TV series Dave, the 33-year-old's interaction with GaTa and bromance scenes with Lil Dicky subjected him to gay speculations. 
Shortly after GaTa and Blanco's shared scenes, a Reddit user took to the platform and asked, "So Benny Blanco is definitely gay, right?"
But the comments made by other users make it seem like not everyone took the scene seriously, and most people do not feel like Blanco is gay. 
Besides, the conversation regarding Blanco's sexuality has still not concluded. 
Apart from his scenes with GaTa, Blanco's bromance with Lil Dicky provides hilarious content to the show and keeps viewers entertained.