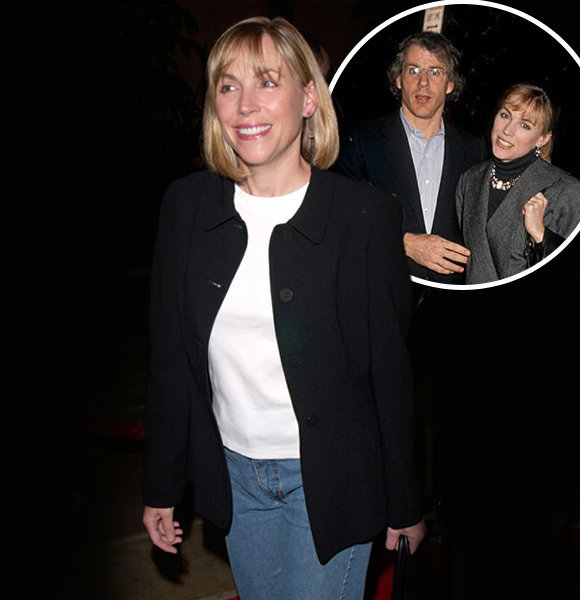 'The Four Seasons' star Bess Armstrong has fascinated her audience for decades now. 
With her charms and performance, she had pulled many people close to her worldwide. But she hasn't been much active lately.
So, people have been curious about how she is doing with her life now. Did she retire, and is she living happily with her beloved husband and children today? 
Bess Armstrong Now
Fortunately for the fans, their favorite Bess hasn't yet retired from the entertainment industry. Even now, she continues to work her charms on-screen.
She has surprised the audience with her performance in the series 'Bosch,' portraying the role of Judge Sobel. 
Moreover, she has portrayed recurring roles in many famous movies and series like 'Grey's Anatomy,' 'S.W.A.T.,'' House of Lies,' and others. 
Furthermore, the fabulous actress is preparing for another astonishing performance with her role as Marcy in the upcoming series, 'I Love That For You.' 
As fans look forward to her outstanding performance, their curiosity arises about her personal life, regarding how she plays the role of a mother and a wife in real life.
Bess Armstrong's Husband and Children
Bess is just as amazing off-screen as she is on-screen. She is an amazing wife to her husband, John Fiedler, and an even better mom to her children. 
She has been married to her husband, John, since 1985, and their love is still alive and strong. John is also in the entertainment industry as a producer and actor.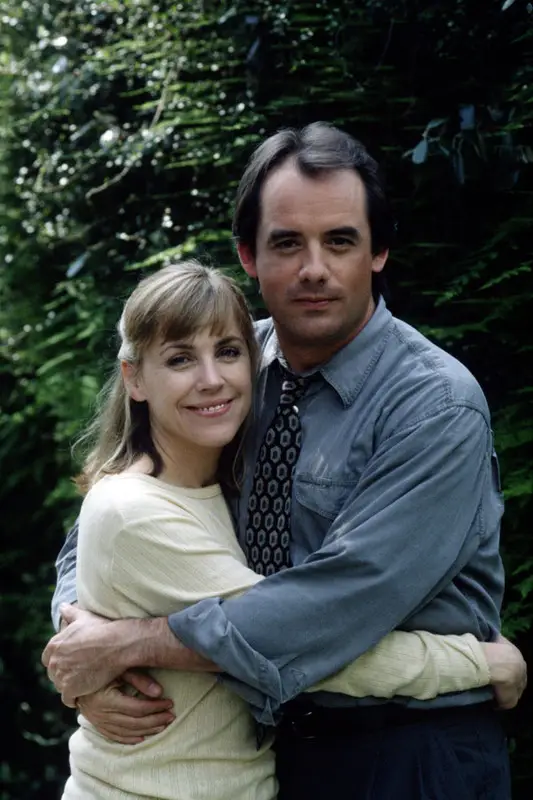 Bess Armstrong With Her Husband (Source: Taddlr)
The loving couple shares two sons, Samuel Chase Fiedler and Luke Allen Fiedler, and lives a happy life together as a family.
Before being blessed with two children, the couple had an unfortunate incident with their first child, their daughter, Lucy Chase Fiedler. 
As it turns out, Bess and her husband were expecting a child during their wedding. But unfortunately, their daughter passed away as an infant.
Her brain was underdeveloped, and doctors speculated that she wouldn't be able to talk, walk, or even recognize her parents. 
Bess and John were heartbroken when Lucy died in her mom's arms six months later.
However, even though she came into the couple's life for a short time, they cherish their firstborn wholeheartedly.
The loving parents stated that she was a very special child to them, and they'll always love and remember her. Truly, any child is very dear to a parent. 
Before going through all that with her beloved husband, she was once married to someone else. 
Bess fell in love with famous film producer Chris Carreras. Their love for one another led them to tie the knots soon enough.
They married in 1983 and exchanged vows to remain forever. However, marriage wasn't as easy as it seemed. 
Their marriage only lasted for a year and got divorced in 1984. Nevertheless, Bess and Chris hold no grudges against each other and have moved on with their respective lives. 
Now, Bess relishes a well-rounded life with a balance in her personal and professional life, and she continues to bless her eager fans with her stunning portrayals.