Entertainment
Bill Bellamy And His Wife Celebrates Two Decades Together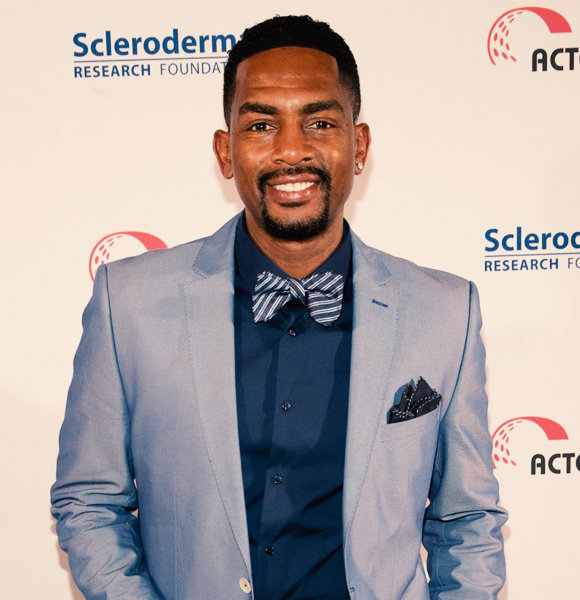 "My life would not be the same with out you! Happy 20!!!! The journey continues.." said Bellamy while posting the picture of him and his wife among his 770k Instagram followers on June 17, 2021.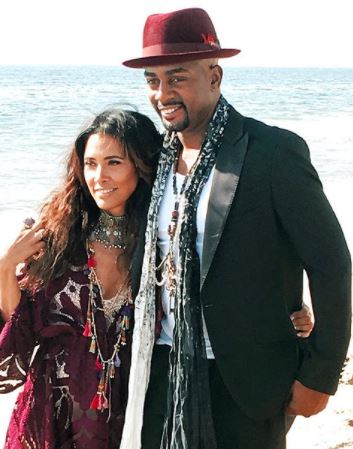 Bill Bellamy And His Wife (Source- Instagram)
While wishing his wife for their special milestone, Bellamy also expressed how lucky he is to have her in his life. 
Together Forever 
It seems like he has found a formula for a healthy marriage, and it has worked perfectly for Bellamy. Further, expressing his gratitude towards his wife, he also wrote about how a relationship is like. He wrote, 
"You never know what you can do or build until you try. Love is a gamble like anything else in your life. You choose a mate or a path not knowing the rewards along the way.. the ups and downs .. the twists and turns… they all build endurance…"
Bill got married in 2001 to Kristen Baker Bellamy, who is a fellow actress and has done some notable projects in the industry. 
Being in a happy marriage for 20 years is almost a fairytale when it comes to Hollywood, but the pair have managed to overcome any obstacles in life and stand tall and proud together. 
On 2012, the Love Jones star sat down with Essence and was asked the secret of his withstanding marriage, to which he replied, 
"I think it's simple. It's about communication and connection. You kind of have to work on that because the business itself can take you all over the place, and you can get lost. Do things that keep you connected. "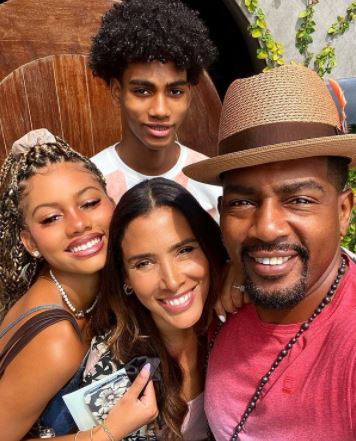 Bill Bellamy And His Family (Source- Instagram)
Bill is blessed with a family of four, including him, his wife, and their two children. A daughter named Bailey Ivory-Rose Bellamy and a son named Baron Bellamy.
His oldest daughter recently headed out to college on September 1, 2021. While talking about being a father of  a young black daughter in 2012, he said, 
" It's like, oh man, what is she going to think? What is her perception of what beauty is? What is it like being a young Black female in a mostly white school? I mean there are so many issues I think about now."
Well, as we all can tell, it indeed was hard for the protective father to see his daughter off to college. 
"My Mom used to tell me. Children are like Trees.. grow them to be strong …keep the straight so they can feel the sun.. and water it with love and watch it grow"
Said the father of two while sharing a family picture of the day of his daughter's move out. 
The happy family of four has a daughter who is out to college, a son, who loves to play basketball, and a father that is notable for his acting and comedy. But what about the mother of the house?
Well, Kristen is no new personality when it comes to fame. She has her own fair share of achievements that should not go unnoticed. 
Who is Kristen Baker Bellamy?
Kristen is active in showbiz and recently was featured in the series Fix in 2019. In addition, she is featured in numerous movies and series since the start of her career in 1997 with Dinner at Tiffani's.
Baker once featured alongside her husband in the hit show, Celebrity Family Feud, hosted by Steve Harvey. 
Bill Bellamy And His Wife On Celebrity Family Feud
Kristen is a woman of many talents. She is not just a mother and an actress but is a designer as well. She has her own clothing brand named Kaftans By Kristen Bellamy. Well, guess we should tick the box of a businesswoman as well. 
From chic bohemian summer brunch style to classic dinner date, you name it. Her brand has it all. 
After being together for a long time now, the love she has for the father of her kids is still the same. 
On the occasion of fathers day, she took to Instagram to wish Bill, the host of Bill Bellamy's Who's Got Jokes? Wishing her husband a happy fathers day, she wrote, 
"You're simply the best William and we love you beyond"
Bellamy is now involved in project lineups. After the start of his career in 1993, he has featured in over 30 moves and series. 
In 2020 he starred in A Dark Foe and S.W.AT.  As of recently, his recent venture, Self Made, is actively streaming on Netflix.