Celebs
Bill Hutchinson Fiancee Supports Him Despite Sexual Assault Allegations
Bill Hutchinson after being arrested for sexual assault is still in the spotlight and his relationship does not seem to be affected by this.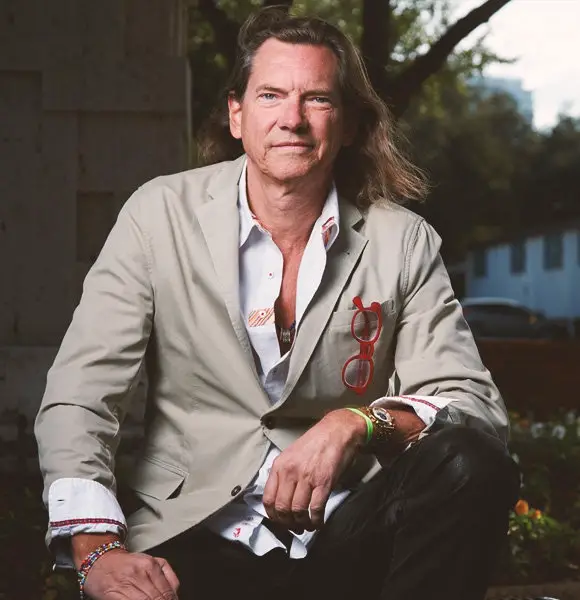 The Marrying Millions star Bill Hutchinson was arrested in Texas in the month of July 2021 concerning sexual assault allegations.
Despite the allegation, Bill's current partner defended him, which created quite a buzz in the media.
Hutchinson's Partner Supports Him Despite Allegation? 
Bill Hutchinson was arrested on July 2021 for sexually assaulting a 17-year-old girl who was living with Hutchinson and his family in their home. The girl reportedly alleged that the real-estate developer touched her without consent several times.
As per KTVT and The Dallas Morning News, Bill was later released on a $30,000 bond, with the support of his present partner, who was also living with Bill in his house during the time of his arrest.
Alongside Bill's allegation, the 40 years of an age gap between the couple's equally captured audiences' attention. Bill's present partner, Brianna Ramirez, age 23, as of 2021, is younger than his first three daughters from his previous marriage, which has constantly kept her in the spotlight. 
Despite their age gap, Bill has his own thoughts about his relationship with Bri as he quoted, 
"I think women are more mature than men, and I think I'm probably very immature for my age," 
Ramirez, a former waitress at Tex-Mex in Dallas, Texas, also does not seem to have any problems with Bill's previous marriages, which might be the reason that Bill, despite the age difference with Bri, has already accepted her as his "wife to be." 
Although the two are happy with each other, his ex-wives do not seem to be okay with their relationship. His first wife, Kathleen, has made it very clear she disapproves of Bill's relationship with Bri partly because of their age difference.
However, it seems that the Marrying Millions star values family, so he wants his family to get along with his fiancee. 
Hutchinson's Ex-Wives 
Bill was married twice before he met his present fiancee Brianna Ramirez.
He was first married to Kathleen, with whom he shares three daughters, Holly Hutchinson, Rachel Hutchinson, and Tess Hutchinson. After Kathleen's marriage with Bill, she also appeared on Marrying Millions. 
All three of Hutchinson's daughters are involved in his business Dunhill Partners. After being together for a few years, the couple broke off their marriage, and the reason for his divorce from his first ex-wife is supposedly due to infidelity. 
Upon Hutchinson's separation, he got married to his second ex-wife Kandis. The couple has two kids; a son and a daughter. As of 2021, their daughter Annabelle Hutchinson is 16 years old, and their son King Hutchinson is 11 and seems pretty cool. 
It's not clear when Bill and his ex-wife Kandis Hutchinson got divorced, but since 2016 they have not posted any pictures together, so they might have separated in the same year.
However, their divorce has not impacted the relationship of their kids with Bill. 
Also, judging by Bill's Instagram, it seems that all of his children from his ex-wives are close with each other. 
Phew! Quite an information out there, but well, that's not all, there is still more when it comes to his professional life. 
What Is Bill Hutchinson's Net Worth? 
Bill Hutchinson (born in 1958) is a real estate agent who has accumulated quite a fortune during his career, which has made him part of the millionaire's list. 
Hutchinson founded Dunhill Partners, Inc., a real estate development firm in which he also fulfills the role of a president. The firm has worked on some of Dallas's most lucrative real estate projects. 
Moving on, in 2018, Hutchinson listed his 12,863-square-foot Italian-inspired estate located in Coconut Groove for around $9.5 million. 
Among more of them Bill's properties, his Laguna Beach home was listed for $6.885 million, and he also secretly sold his Texas home in August of 2020 for $3.325 million.
Further, he also sold his Miami vacation home for 10 million dollars, whose asking price was just $8.2 million, which went up prior to his scandal.
The 63-year-old real estate agent had a net worth of approximately 100 million dollars before getting involved in the sexual assault allegations.
Although Hutchinson has denied all the claims, the allegations on his name still linger.
Besides his rocky situation, the real estate mogul seems to be a family man who has maintained a balanced relationship with all his kids.