Entertainment
BJ Baldwin's Ex-Wife Poses Alongside Him For A Picture
BJ Baldwin has a great relationship with his ex-wife despite being in a relationship with his girlfriend.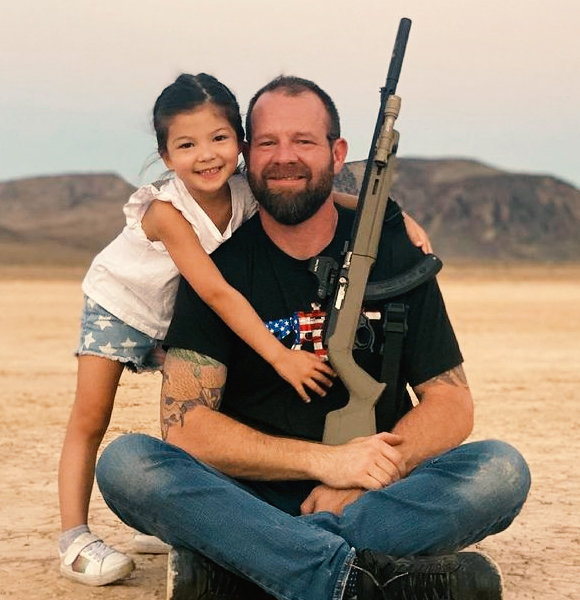 Despite divorce, the leading driver in SCORE international racing series, BJ Baldwin's relationship with his ex-partner, is still intact. 
Together Even After Separation
On August 3rd, 2021, Baldwin took to Instagram and shared a series of pictures from his son's birthday. However, a specific picture that caught everyone's eye was a picture that featured Baldwin with his ex-wife together.
The two are posed for a picture while Baldwin's friend took the selfie. 
BJ Baldwin alongside his ex-wife and friend (Source- Instagram) 
Judging by his social media, the "Ballistic" racer seems to share a healthy relationship with his ex-wife even after parting ways. 
He shares two children, Zoe Baldwin and Jaeden Baldwin, with his ex-wife.
As the couple co-parents their children together it might be the main reason why the two have reconciled their relationship even after separation. 
Baldwin's Marriage With Ex-Wife 
Baldwin was in a relationship with his ex-wife Lisa Park until 2017. The two separated for unknown reasons but have always been an integral part of each other's life. 
On May 2, 2017, Baldwin shared a picture of him and his then-wife on a shooting ground and wished her a happy anniversary by writing,
"Nine years with this woman... I still can't put my clothes in the hamper and she still can't leave the toilet seat up.  Happy anniversary Weez. Love you so much..."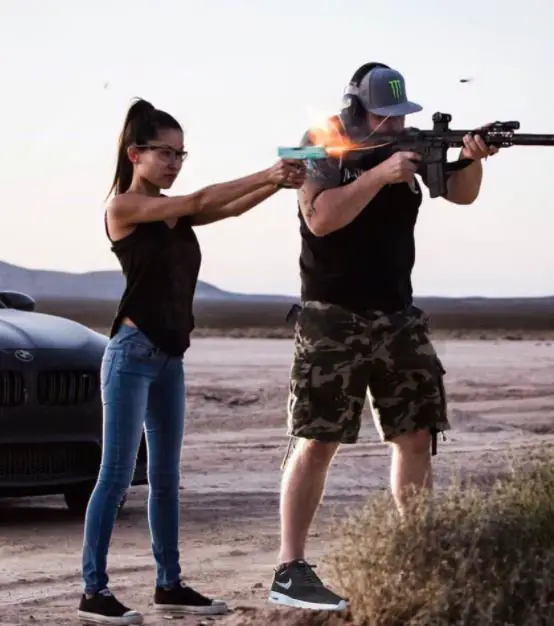 BJ Baldwin And His Ex-Wife Liza Park (Source Facebook)
The pure bond of friendship that the ex-couple share is a perfect example of how any relationship can be saved if it is worth saving. 
Despite being on good terms with his ex-wife Lisa Park, the Ballistic racer has his own life now with his girlfriend, Tori Nonaka. 
The two had known each other since the time BJ was married to Lisa. The three have also taken pictures together in the past.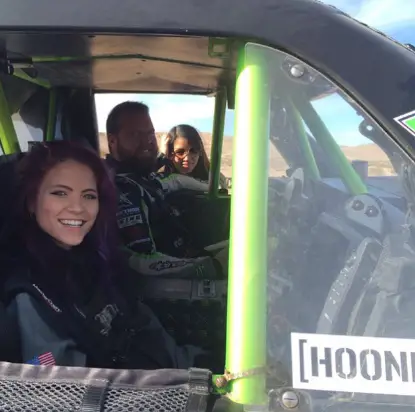 Tori (Right), BJ Baldwin (Center), and Lisa Park (Left) (Source- Twitter)
Well, one thing we know is that the three have been friends for a long time, and Tori is not a newly added member of the family. 
Alongside his smooth sailing relationships, BJ and his girlfriend once met with a hazard after being involved in a fatal shooting that killed an individual. 
Self Defence Turned Tragedy
On April 22, 2020, the desert racer and his girlfriend, Tori, were out having a nice time during a late dinner date. The altercation happened when the two were approached by two men. 
As reported by Racer, fifty-six Championship title winner Tori, who is a master in shooting sports, was held to a gunpoint by one of the men.
Likewise, Baldwin was also held at gunpoint, and he decided to act in self-defense. A total of 18 gunshots were fired by both parties, ultimately leaving one of the guys dead. 
Baldwin, who was an expert in firearm protection, had a weapon permit, and his actions were claimed to be self-defense, thus resulting in no charges against him. 
The two-time winner of Baja 1000 acted swiftly on the matter and saved his and his girlfriend's life.