Entertainment
Boris Becker's Ex Wife Slams His New Girlfriend On Social Media
Boris Becker's ex wife slammed him and his new girlfriend on social media, addressing her possessiveness towards her son.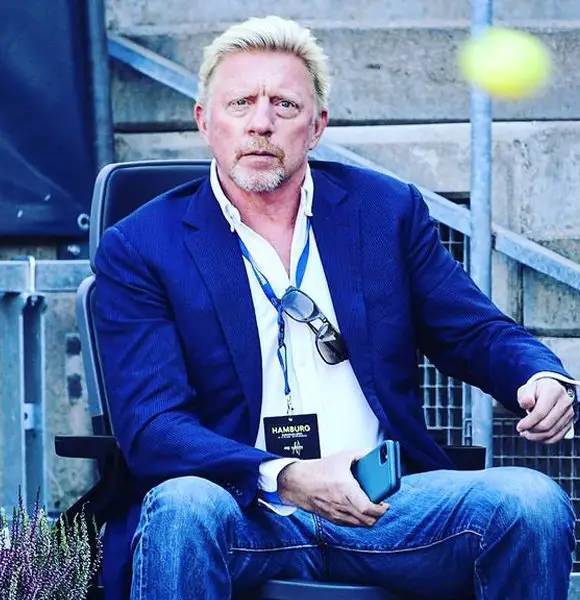 The three-time Wimbledon winner, Boris Becker's personal achievements have been in all glory, but recently his private life has been a matter of discussion for many.
Recently, his ex-wife's rage on social media caused quite a stir after she slammed Becker's new girlfriend on Twitter. 
Rift In Personal Life
The former no.1 world champion has been dating Lillian de Carvalho for a while now. The pair were spotted on a yacht together with his son from his ex-wife, Lilly Becker. 
Shortly after the paparazzi pics were released, a particular picture caught Lily's attention where Lillian was supposedly applying lotion on the ex-couple's son, Amadeus.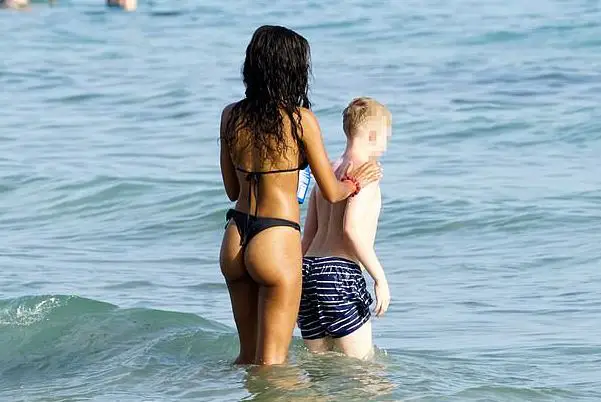 Lillian with Boris Becker and Lilly Becker's son (Source- Daily Mail) 
This wasn't well-received by Lilly, and she got furious that her ex-husband's new girlfriend did not care enough to text her before making any contact with her son. 
'There are Rules,' Becker said on her social media(Now deleted tweet). 
"They aren't written down, but there are woman-to-woman rules, a kind of code of conduct about these things."
Lily continued her furious tweet by mentioning how she asked Boris's first wife, Barbara's permission to touch her children back when she was dating the former athlete. 
"When I was Boris's new girlfriend, I adhered to them. When I was on holiday for the first time with his children from his first marriage, I called his ex-wife, Barbara, beforehand. You just DO."
She concluded her rant with,
"I don't know if she is going to last. My niece is on that holiday with them. If Amadeus has any needs like that, she can do it. And his father can do it."
Who Is Lily Becker? 
Lily Becker, who was in a marriage with the sports star for more than a decade, is a model turned TV presenter. 
The pair split back in 2018, but their divorce has not been finalized yet. 
Although the couple is no longer together, Lily still describes her relationship with the 52-year-old former athlete as special.
"We had a love that can never be broken," she says."I will never regret our marriage, and it gave us our son, too."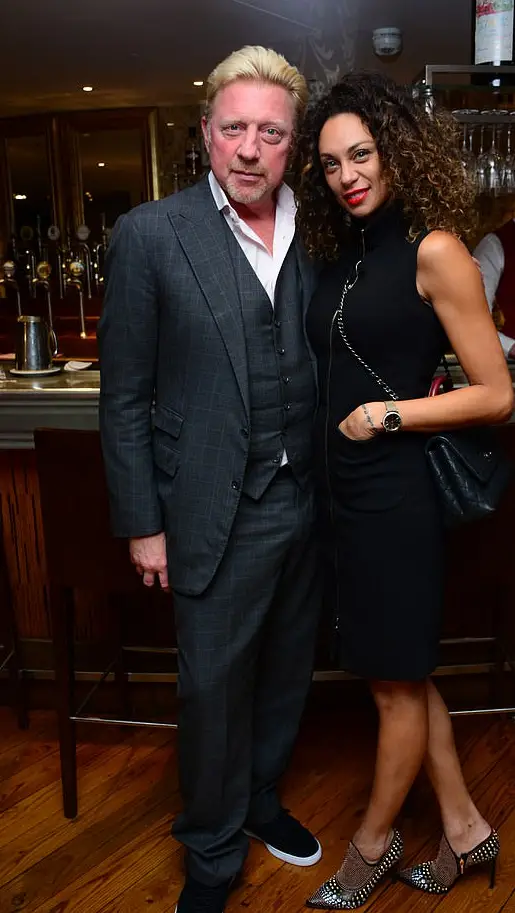 Boris With His Ex-Wife Lilly (Source- Mail Online)
While there is no sturdy base for a reason for their split, she states that she was disappointed in their relationship and decided to move on. 
"A line was crossed, and I had to walk away, for my own self-respect. People told me he wouldn't change. So I had to make the changes myself ..."
His Past Relationships
The history of the German player's amazing sports persona has been loved and respected by his fans and well-wishers worldwide. But his personal relationships have been questioned by the media quite often.
Boris's first-ever recorded relationship was with Barbara, with whom he has two children. Back in February 2020, the pair were spotted together at the 2020 Laureus World Sports Awards ceremony. 
The pair, who were married for 8 years from 1993 to 2001, seemed to have resolved any issues from the past and were smiling and posing for pictures with their son.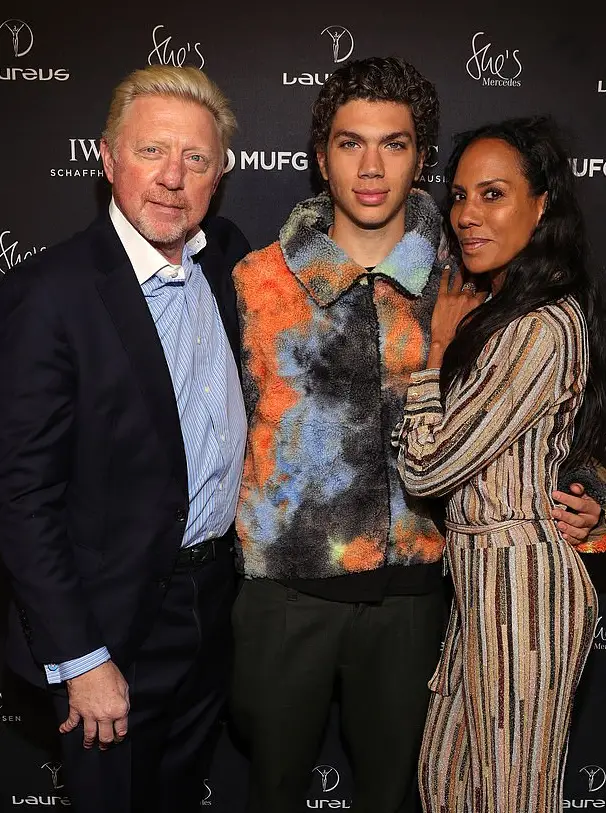 Boris With His Ex-Wife Barbara And His Son (Source- GettyImages)
Further, the 52-year-old also has a daughter with Angela Ermakova, a model.
Having failed marriages and relationships, the german player now seems to have found the love of his life, Lillith. The pair seem to be enjoying their newly flourished love and going on vacations together.