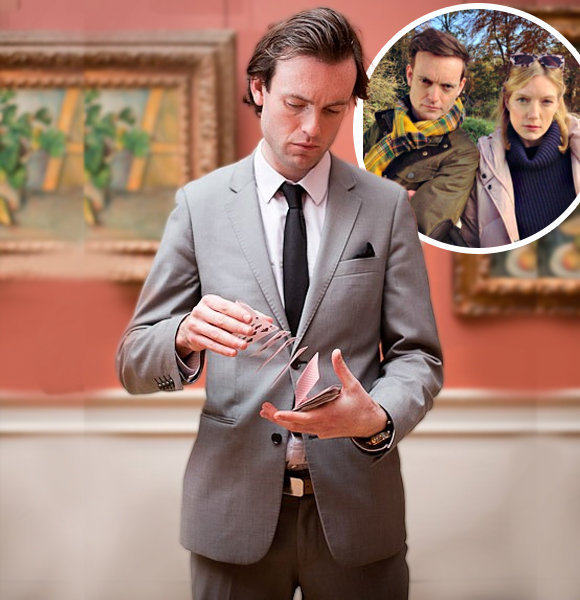 Brendan Patricks does his magic on screen as an actor and literally creates it as a magician. 
He has appeared in various shows throughout his career. Surely, he's gathered fame and fortune from his job, but he also found his wife through the same.
For those of you who are wondering- Is Brendan Patricks married? The answer is yes! He is a married man and shares a lovely family with his wife, who works in the same field as him.
Meet Brendan Patricks' Wife
Brendan Patricks is married to Vanessa Wood. The couple has two daughters together.
Brendan is a recognizable face, but you won't recognize his wife's face so easily, even though she is also a part of the film industry. 
The reason behind it is that she does the handy work behind the scenes. Vanessa is an experienced film editor and voice-over artist.
She is the voice behind major commercial campaigns of big brands like Dove, KFC, Disney, and more which are included in her 15 years of experience as a voice actor.
"I always try and bring humour, warmth, and a sense of creative collaboration to my working relationships," writes Vanessa on her website. Perhaps she brings a similar attitude to the table at home.
Also check out: Chris Obi - Height, Net Worth, Wife and More
 That's why she and Brendan have such a solid relationship. It is unknown when they started seeing each other, but they have built a wonderful family around them regardless of the time factor.
They're parents to two daughters, and their happy bunch of six is completed by their two large pet cats.
Brendan, who has a height of 6 feet, isn't too vocal about his personal life, but he isn't one to hide it either. Apart from mostly work-related stuff, he occasionally posts pictures of his family as well on his social media.
His partner made an appearance a few months ago. A picture clicked during a brief moment of tranquility in every parent's life- the children's half term.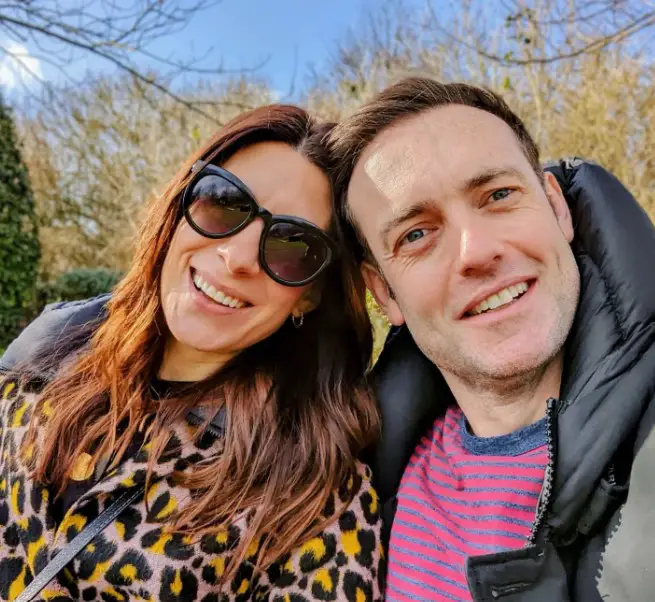 Brendan Patricks with His Wife, Vanessa Wood (Source: Instagram)
"My wife & I enjoyed one moment of calm during half term. Double tap to welcome ALL parents back to reality," he wrote in the caption.
This suggests that he is super involved with the kids and makes time for them despite having busy work hours.
Likewise, his spouse posted a picture of their daughter at the office.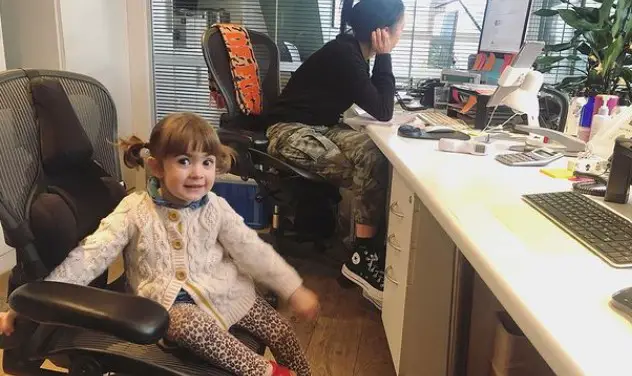 Brendan Patricks' Daughter (Source: Instagram)
She looks absolutely adorable in the picture as the proud momma bear writes in the caption, "Producers start young."
Moreover, their adorable cats make more frequent appearances on their social media feeds. Both cat lovers share pictures of their two feline friends, Lynxy and Cosmo.
"Whenever I've been out a lot, like I have recently, Cosmo will take any opportunity to get on my knee and have a cuddle. I literally just sat down for a second to answer an email, and he was there! He doesn't believe in the concept of "playing hard to get," wrote Vanessa for the caption of a selfie with her pet.
Similarly, Brendan also has a series of posts describing his two Maine Coon cats. 
A smart move by the couple to share about their pets. We get to see a bit more into their personal lives, and they get to keep their children's privacy. It's a win-win situation for all.
Nonetheless, there must never be a dull day in the family that seems so full of love and joy.