Buck Taylor has amassed a hefty sum of net worth over the years however the scar of losing a son is incomparable in front of the success he has achieved.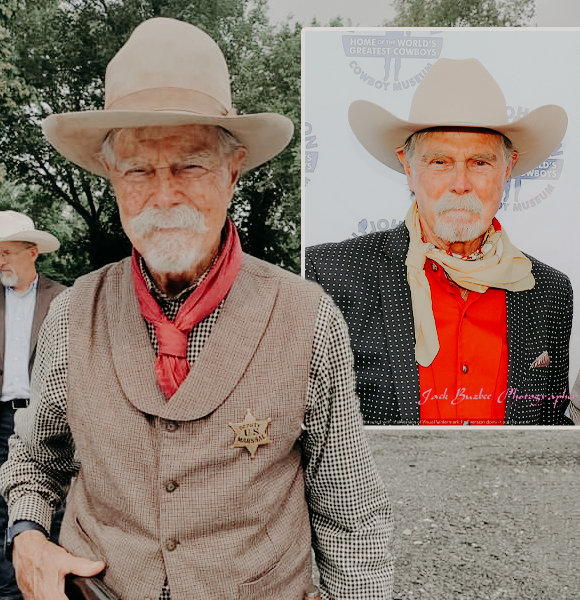 The all so charming and always smiling Buck Taylor has a history of a profound tragedy that no parent would want to face in their lifetime.
Taylor, who has continually captivated his audience with his out-of-par acting skills, had a gem of his life shattered away many decades ago. 
Biggest Tragedy In Life
It is a boon for every parent to have their own child, and more so for a father like Buck; watching your children grow up to be a shadow of you is always a precious moment.
Taylor was married to Judy Nugent in 1961. From the very first, the couple started raising a happy family together. Their love bloomed a family of six; three sons and a daughter.
Their sons named Adam C. Taylor, Cooper Taylor, and Matthew Taylor all walked in their father's footsteps to work in the entertainment industry.
Their first son Adam worked as an Assistant director in 6 movies, namely; Wishman, Tombstone, Spitfire, Hong Kong 97, Leprechaun, and Dangerous Touch. He also worked as a Production Assistant for Silent Tongue, Far and Away, and Dead in the Water.
The future was bright for the 27-year-old, but unfortunately, he left the world before the industry could witness the miracles he would produce during his time in the industry.
Adam C. Taylor died of a heart attack on June 4, 1994, leaving behind his wife, actress Anne Lockhart.
To this day, people visit the website named Find a Grave and leave flowers on his memory.
After a year of the unfortunate event, Buck Taylor got married to his second wife also his now-wife, Goldie Ann Taylor, in 1995.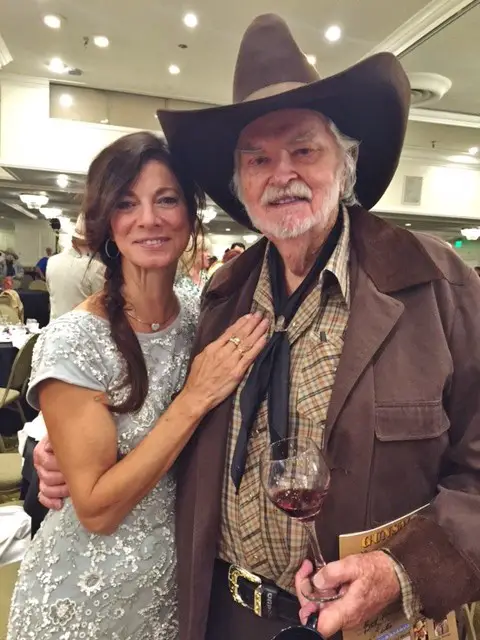 Buck Taylor And His Wife Goldie Ann Taylor (Source Ecelebrityfacts)
While he doesn't have my children with Goldie, the couple has now been married for 26 years.
As per The Kansan, Buck met his now-wife, who was a flight attendant at a quarter horse show where he had his paintings on exhibit.
Yes! The 83-year-old actor, who is well known for portraying his emotions on screen, can also convey the same on a canvas as well.
More On Life Of Another Painter: Love Is In The Air! Painter Jwan Yosef Engaged To His Partner Ricky Martin! When the Wedding Bell As Married!
A Man With Many Talents
Taylor is well known for his role in the series Gunsmoke, but his first-ever acting role happened back in 1961 when he played the role of Tropper Shattuck in the Dick Powell's Zane Grey Theatre episode "Image of a Drawn Sword."
The 83-year-old then went to play many roles in between, but his major gig was Gunsmoke which landed him on an eight-year regular on the TV show until it was ended in 1975.
Fortunately, in 1987 he again got to play his part in the television movie make of Gunsmoke, named Gunsmoke: Return to Dodge."
Due to his contribution to the franchise, he was enlisted in the Cowboy Hall of Fame by the National Cowboy & Western Heritage Museum back in 1981.
But over the years, Taylor has tapped on to the area of paintings, and his fans enjoy his beautiful creations as they are sold all over the country.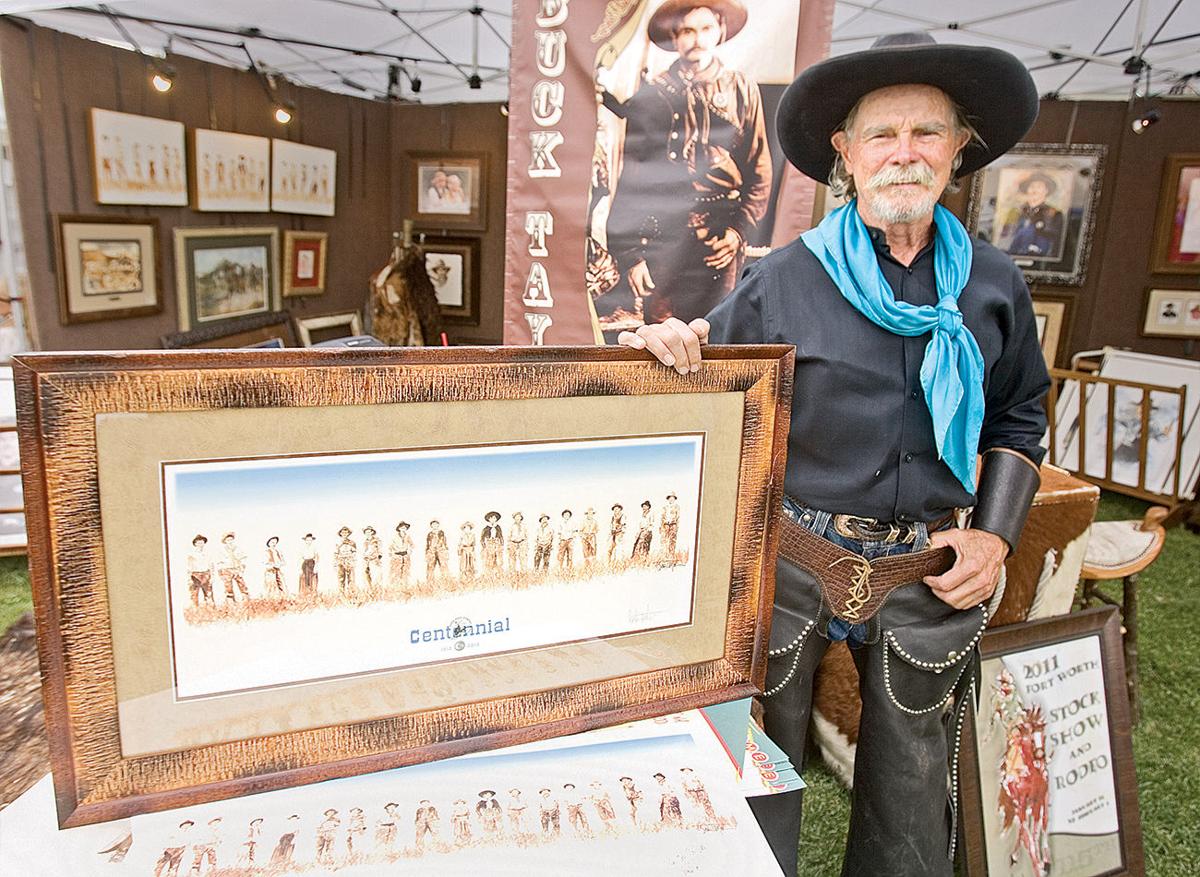 Buck Taylor With His Painting (Source Ecelebrityfacts)
From his fine arts and acting career, Taylor has accumulated a net worth of 5 million dollars.
No matter how many hurdles life through to the artist, he still stands tall to this day, being a prominent figure in the industry.
More On Buck Taylor
Born on May 13, 1938, as Walter Clarence "Buck" Taylor, III, Taylor was born in a gifted family of a notable actor. His father, Dub Taylor, was an American character actor who worked for almost five decades in the business.
Dub has an uncountable amount of film credits and over two dozen credits in Television.
Buck's first wife, Judy, also is an actress who has worked in movies such as Annette, Matinee Theatre, etc. She worked from 1943 to-1980.
Taylor's sons, Cooper and Matthew, also work in the industry as stuntmen. Taylor was also a gymnast and tried for the 1960's Olympics, but he failed to qualify and later on served in the United States Navy.
Another Yellowstone Actor: Yellowstone's Wes Bentley Net Worth, Married Life & Interesting Facts
The actor was recently seen in the series Yellowstone as Emmett Walsh, which has three seasons out until now.