Entertainment
Bug Hall's Proud Husband Moments on His Socials Worth Taking A Look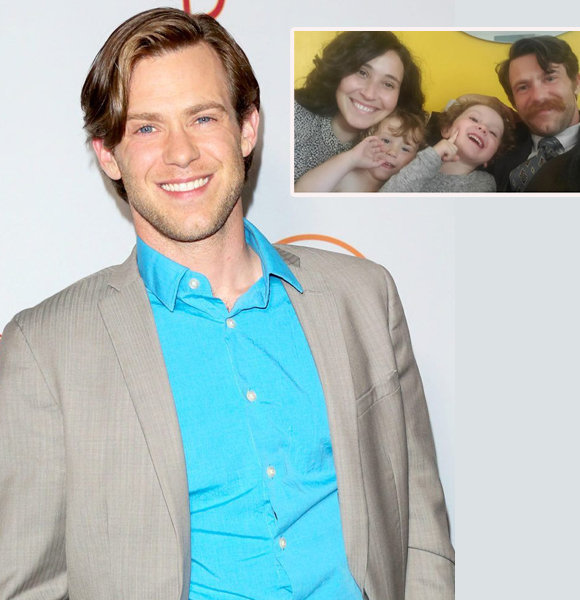 'The Little Rascals' star, Bug Hall, has marked his prominence in Hollywood with his astounding movies appearances. He has portrayed several roles as a protagonist and has flaunted his incredible acting skills. 
The impact he creates on-screen mesmerizes the audiences, but the off-screen life he is leading with his beautiful wife has also kept his fans in awe.
Bug Hall's Wife
Hall tied the knot with his long-time girlfriend, Marie DeGroff, in 2017.
After exchanging wedding vows and the promise of leading life together, the couple started their journey as an official wedded couple.
Hall and his stunning wife shone the brightest in their wedding as they looked captivating in their dresses. His black suit and her white gown blended in with perfection.
Their ceremony was enclosed with all their dear friends and family members. Then, the adorable couple walked down the aisle with elegance and, of course, a giant smile on their faces.
After the wedding, Hall also marked the special day with an adorable picture of theirs where he wrote: "I will." The collage pictures of their wedding day represented them taking the vows and then walking down the aisle with the brightest of smiles.
The statement he made that day is still going strong. Hall and his wife are embracing the essence of love ever since.
Their fifth wedding anniversary is almost there to leave a knock on the door. Within these many years, the couple also shares two daughters.
Hall was previously first married to Porchia Stewart but soon parted their ways. But, the reason behind their separation has never been disclosed from both sides, and they hadn't even made proper disclosure of their divorce.
However, the past has been set aside, and Hall and his beau are leading a life filled with love and essence, embracing both their daughters in their arms.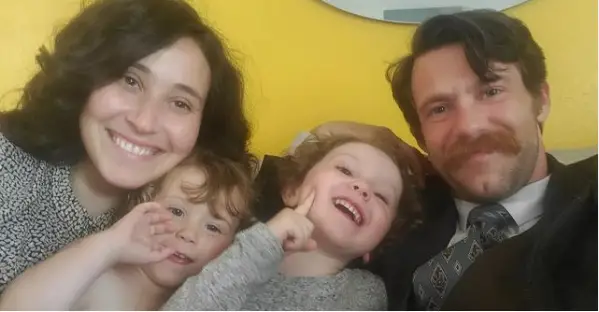 Bug Hall with his beautiful wife and daughters (Image Source: Instagram)
Hall's Instagram is flooded in with adorable pictures of his beau and daughters. Apart from being an astounding actor, he also takes the crown for the best father. While posting a picture, he wrote,
That double dad life on point! The first day was deliriously joyful. Second day was meaningfully arduous. Third day was an absolute and total nightmare. Day four I'm kinda sorta hitting my stride. Finally, feeling good as my body remembers how to function on three hours of sleep. I love this life.
Hall has tremendous love for his parents, except for just his daughters and beau. Also, his father was a veteran army who worked away from home but ensured the passage of love inflow within his children. 
Hall has molded himself into a great parent today by walking in his father's footsteps in terms of fatherhood.
Moreover, he has led a peaceful life alongside the shade of love from his wife and two daughters. Hall, age 37, is a nurturing father to his children, who makes all the necessary efforts as a parent.
But, some rumors float into his life for no reason and try to break his peace. 
Despite being the father of two, and a husband of his beautiful beau, questions regarding him being gay aroused multiple times. However, he still addressed this question, writing,
I'm not gay or anything, but every time I look in the mirror, I think wow I'd totally do that guy. #Egomaniac.
Those were just some trivial gossip on his sexuality that ended soon after. However, being a celebrity, any rumors are likely to get sporadic. Setting the rumors aside, Bug Hall has been prospering with his colossal career alongside his beautiful family.